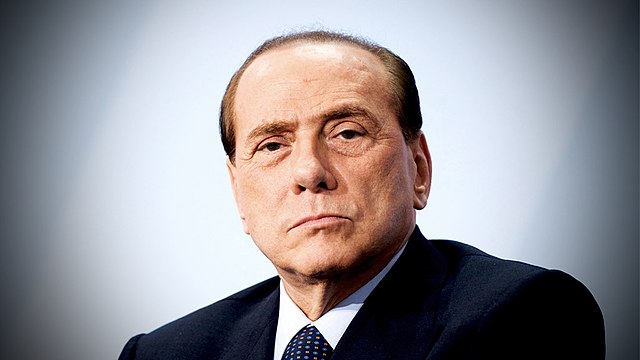 Former Italian Prime Minister Silvio Berlusconi said immigration is a "social bomb ready to explode" and pledged to deport 600,000 illegal immigrants after a Nigerian migrant brutally murdered an 18-year-old girl and triggered a retaliatory attack where six African migrants were shot and wounded.

Rather than repeat platitudes about how "our diversity is our greatest strength," Berlusconi called for a return to sanity.

From The Guardian:

Silvio Berlusconi has pledged to deport 600,000 illegal immigrants from Italy should his centre-right coalition enter government after elections on 4 March, as tensions simmer over the shooting of six Africans by a far-right extremist on Saturday.
The tensions were caused by the brutal murder of an 18-year-old girl by a Nigerian migrant.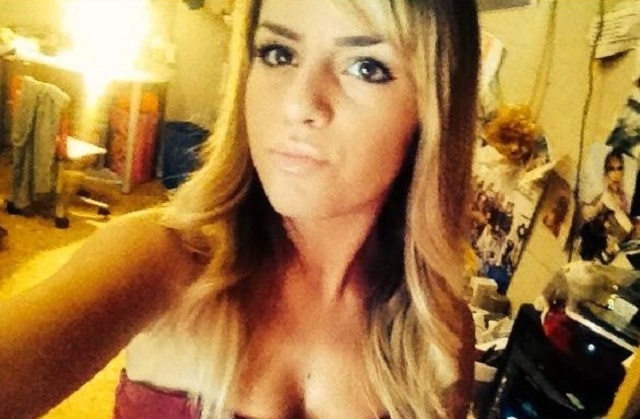 The Guardian continues:
The 81-year-old rightwing former prime minister said in a TV interview that immigration was a "social bomb ready to explode in Italy" and that the shooting in Macerata posed a security problem.

"Immigration has become an urgent question, because after years with a leftwing government, there are 600,000 migrants who don't have the right to stay," said Berlusconi. "We consider it to be an absolute priority to regain control over the situation."
Contrast Berlusconi's statements with those of Prime Minister Paolo Gentiloni and Macerata's mayor Romano Carancini who said a Nigerian migrant chopping up 18-year-old Pamela Mastropietro was not the trigger for 28-year-old Luca Traini's alleged attack but outraged citizens who stoked "racial hatred" in the wake of her death.

As the NY Times reported Saturday:

Macerata's mayor, Romano Carancini, said the connection "may not have been direct, but could be ascribable to the campaign of racial hatred that began after Pamela's death."

"Nothing so serious had ever happened in Macerata," at least not in living memory, Mr. Carancini said in a telephone interview about Ms. Mastropietro's killing. "Pamela's death upset and struck a chord in the city," he said, adding that the racial hatred that followed "filled people with fear."

Prime Minister Paolo Gentiloni told reporters after the shooting that the government would deal "severely" with anyone trying to stoke racist actions. "Hatred and violence won't be able to divide us," he said.
The Guardian continues:

Berlusconi's Forza Italia has forged an alliance with two far-right parties, the Northern League and the smaller Brothers of Italy, for the elections.

The three-time former prime minister is banned from running for office after being convicted of tax fraud, but could still end up pulling the strings of power should the coalition gain enough of a majority to govern.

"When we're in government we will invest many resources in security," he said. "We will boost police presence and reintroduce the 'Safe Streets' initiative … Our soldiers will patrol the streets alongside police officers."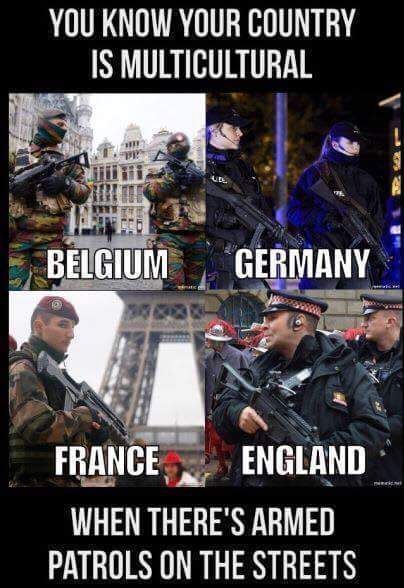 ...Five men and one woman, all from Ghana, Mali or Nigeria, were wounded in the Macerata shooting. Luca Traini, a 28-year-old arrested over the incident, was a failed candidate for the Northern League in local elections last year.

The party's leader, Matteo Salvini, distanced himself from the shooting but said an "invasion of migrants" was at the root of a "social clash". "I can't wait to get into government to restore security, social justice and serenity to Italy," he said on Saturday.

Traini has reportedly shown no remorse over the attack, which he told investigators he had carried out in retaliation for the murder last week of an 18-year-old woman, Pamela Mastropietro, whose dismembered body was discovered hidden in two suitcases near Macerata.
Note, the Guardian waited until the very end of the article to point out the attack was done in retaliation to one of the most heinous murders in their city's history.



Berlusconi's policies will diffuse this ticking time bomb while ignoring the problem and spewing empty platitudes will only ensure it gets worse.

Follow InformationLiberation on Twitter, Facebook and Gab.