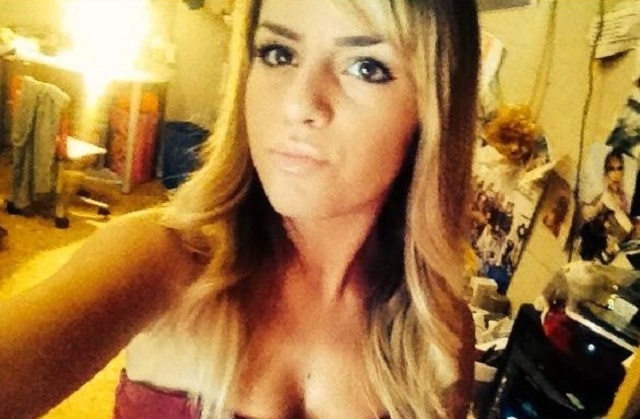 The blood of these victims is on the hands of the politicians who opened their nation's borders.

From Breitbart, "Italian Teen Girl Killed and Chopped Into Pieces, Nigerian Migrant Arrested":

A 29-year-old Nigerian migrant drug dealer has been arrested by police in the Italian commune of Pollenza after being accused of killing an 18-year-old girl and chopping her into pieces. The Nigerian, identified as 29-year-old Innocent Oseghale, was arrested earlier this week by Italian Carabinieri after the body of 18-year-old Pamela Mastropietro was found dismembered and dumped on a street with parts of her body stuffed in suitcases, Il Giornale reports.

The Carabinieri in nearby Macerata were able to identify the Nigerian in connection with the murder after examining CCTV footage from the area.

Investigators say that the 18-year-old had been living at a drug addiction recovery centre since October but had suddenly left the centre last Monday. Using a variety of sources, from CCTV footage to witness testimony, they were able to determine that the 29-year-old drug dealer was the last person to see the young woman alive.

Forensic investigators from Rome were dispatched to the residence of the migrant, who was living in Italy on an expired visa. They were able to find clothes belonging to the victim, some of which were soaked with blood.
A man wearing an Italian flag went on a shooting spree allegedly targeting migrants days later.



From the New York Times:

ROME — A gunman apparently targeting African immigrants from his car went on a drive-by shooting rampage in the central Italian city of Macerata on Saturday, wounding at least six people, one seriously, before he was arrested, officials said.

Local news media identified the suspect as Luca Traini, 28. All of those shot are black; Mr. Traini is white.

A reporter for the ANSA news agency who witnessed the arrest said that Mr. Traini had the Italian flag draped on his shoulders when he got out of a black Alfa Romeo near the city's war dead memorial, climbed the stairs of the monument and raised his arm in a fascist salute. Military police officers then arrested him.


"The only element that links the persons who were injured is the color of their skin," Interior Minister Marco Minniti said during a news conference on Saturday night, calling the shootings an "evident display of racial hatred."

The rampage came days after the brutal killing of an 18-year-old woman, Pamela Mastropietro, in Macerata, a crime that shook the city of 42,000 people east of Rome.

Ms. Mastropietro's body was found in pieces in two suitcases on Wednesday, and the police arrested a Nigerian man, Innocent Oseghale, the next day. He stands accused of killing her and dismembering her corpse. The arrest quickly became a focal point for anti-migrant sentiments.

On Saturday, officials told reporters there was no indication that Mr. Traini and Ms. Mastropietro had known each other. But Mr. Minniti, the interior minister, said Saturday's shooting "strongly recalls a raid of retaliation — a random, armed retaliation."

Macerata's mayor, Romano Carancini, said the connection "may not have been direct, but could be ascribable to the campaign of racial hatred that began after Pamela's death."

"Nothing so serious had ever happened in Macerata," at least not in living memory, Mr. Carancini said in a telephone interview about Ms. Mastropietro's killing. "Pamela's death upset and struck a chord in the city," he said, adding that the racial hatred that followed "filled people with fear."

Prime Minister Paolo Gentiloni told reporters after the shooting that the government would deal "severely" with anyone trying to stoke racist actions. "Hatred and violence won't be able to divide us," he said.
Chopping a girl up was not what triggered it, but the xenophobic reactions to having a foreigner chop one of their girls up did. All such statements do is assure the problem gets worse. These politicians should be thrown in prison.

Follow InformationLiberation on Twitter, Facebook and Gab.