Eyewitness Video Released Of Bernie Sanders Supporter's Mass Shooting in Alexandria
Chris Menahan
InformationLiberation
Jun. 14, 2017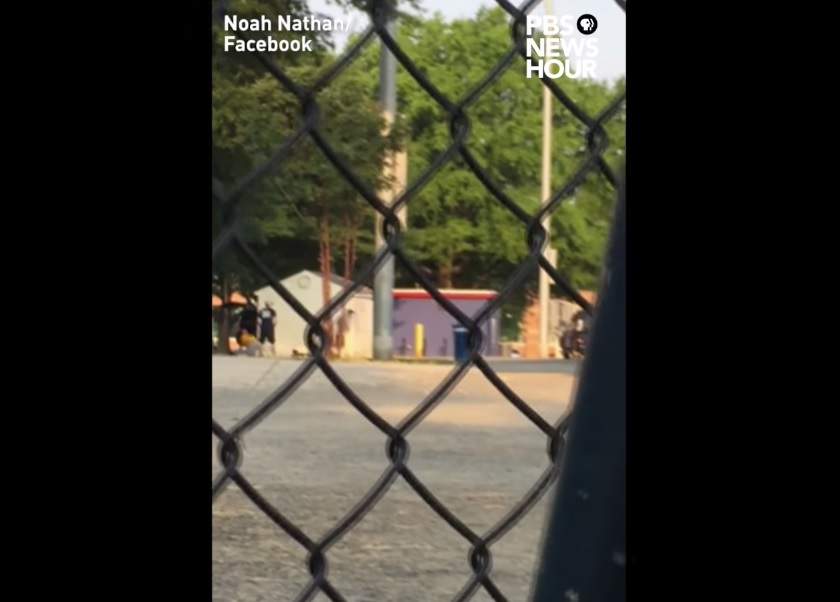 Eyewitness video of Wednesday's shooting by a crazed Bernie Sanders supporter seeking to massacre GOP congressmen at a ballpark in Alexandria has been released.

The shooting was carried out by 66-year-old Bernie Sanders supporter James T. Hodgkinson, who shot five people, including House Majority Whip Steve Scalise, as they were practicing for an upcoming annual Congressional Baseball Game.


The video shows Scalise crawling on the field after being shot. Dozens of bullets can be heard being shot by the shooter and by police.

PBS shared the video on YouTube. They edited parts of the audio "to remove disturbing language."



The media is desperate to brush this under the rug as the shooter was a superfan of Rachel Maddow and other left-wing propagandists and actually believed their insane Russian conspiracy theories.



The same media propagandists who blamed the shooting of Gabrielle Giffords on "conservative speech" and "harsh rhetoric" just a few years ago are now insisting this shooting not be "politicized."

We're supposed to believe there's nothing political about a Bernie Sanders supporter who was radicalized by the mainstream media's hysterical rhetoric targeting GOP congressmen for mass execution.

As Ann Coulter said in her latest column, this is The Resistance "going live-fire."

Follow InformationLiberation on Twitter and Facebook.