Trump: 'Fake News Media Is Going Crazy With Their Conspiracy Theories And Blind Hatred'
Chris Menahan
InformationLiberation
Feb. 15, 2017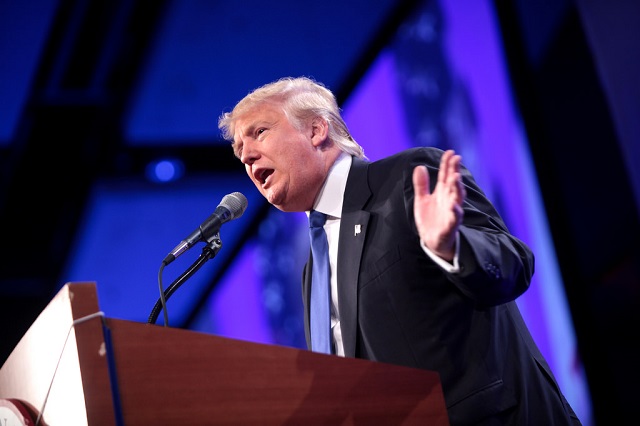 President Trump attacked the "fake news media" Wednesday morning for "going crazy with their conspiracy theories and blind hatred."

"MSNBC and CNN are unwatchable," he added, and just to trigger leftists, he threw in "Fox And Friends is great!"


Trump also attacked the lying media's new red scare, tweeting: "This Russian connection non-sense is merely an attempt to cover-up the many mistakes made in Hillary Clinton's losing campaign."


How anyone could be deluded enough to think Trump would leave his posh life as a billionaire to try and become president so he could hand over America to Vladimir Putin is beyond me, but the lying media knows through endless repetition they can get stupid people to believe anything.

In another tweet, Trump also speculated who was illegally leaking information to the media: "Information is being illegally given to the failing New York Times & Washington Post by the intelligence community (NSA and FBI?). Just like Russia."

The New York Times' top story yesterday was a rehashed article titled, "Trump Campaign Aides Had Repeated Contacts With Russian Intelligence," which had zero incriminating information yet made leftists go wild because they took the suggestive headline at face value and failed to read the endless series of caveats in the actual article.


Trump also thanked Eli Lake, a huge critic of his, for acknowledging in Bloomberg that the takedown of Michael Flynn was a "political assassination."

"Thank you to Eli Lake of The Bloomberg View - "The NSA & FBI...should not interfere in our politics...and is" Very serious situation for USA," Trump tweeted.


It's straight up treason and as House Intelligence Committee Chairman Devin Nunes said, these deep state leakers "belong in jail".

Follow InformationLiberation on Twitter and Facebook.