Crypto Scammer Sam Bankman-Fried Found Guilty On All Seven Criminal Fraud Counts, Faces Up to 115 Years in Prison
Chris Menahan
InformationLiberation
Nov. 02, 2023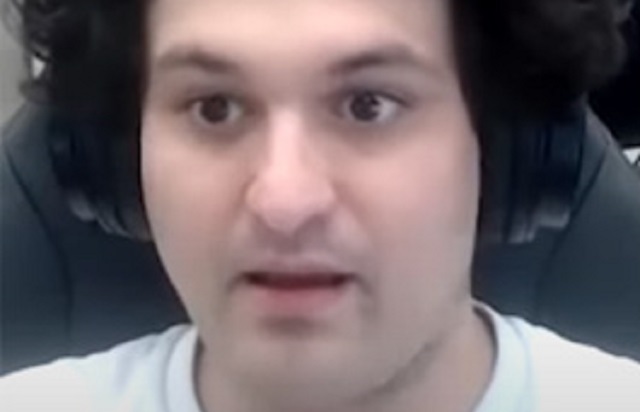 FTX crypto scammer Sam Bankman-Fried on Thursday was found guilty by a jury of all seven criminal counts against him and faces a maximum of 115 years in prison.



From CNBC, "Sam Bankman-Fried found guilty on all seven criminal fraud counts":

[Bankman-Fried] was convicted of wire fraud and conspiracy to commit wire fraud against FTX customers and against Alameda Research lenders, conspiracy to commit securities fraud and conspiracy to commit commodities fraud against FTX investors, and conspiracy to commit money laundering.

He had pleaded not guilty to all charges.

The trial, which began in early October, pitted the testimony of Bankman-Fried's former close friends and top lieutenants against the sworn statements of their former boss and ex-roommate. The jury returned a swift verdict after receiving the case at around 3:15 p.m. on Thursday and breaking for dinner at around 6 p.m.

The government's key witnesses included Caroline Ellison, Bankman-Fried's ex-girlfriend and the former head of Alameda, and FTX co-founder Gary Wang, who was Bankman-Fried's childhood friend from math camp. Both pleaded guilty in December to multiple charges and cooperated as witnesses for the prosecution.

The central question for jurors to consider was whether Bankman-Fried acted with criminal intent in taking customer funds from FTX and using that money to pay for real estate, venture investments, corporate sponsorships, political donations and to cover losses at Alameda.
"The conviction cements Bankman-Fried as one of the largest financial fraudsters in history, whose victims suffered nearly $10 billion in losses after FTX misappropriated customer funds to spend lavishly on luxury real estate, investments, and 'dark money' political donations, all at his direction, the jury found," The Washington Post reports.


As I reported previously, Bankman-Fried tried to escape charges by telling Congress he was the victim of anti-Semitism.

Max Berger investigated Bankman-Fried's political donations earlier this year and noticed how they aligned with AIPAC and a cadre of pro-Israel megadonors.

Follow InformationLiberation on Twitter, Facebook, Gab, Minds and Telegram.