VIDEO: Palestinian Fighter Exits Tunnel, Runs Up to IDF Tank And Blows it Up With Manually Placed Explosive Charge
Chris Menahan
InformationLiberation
Nov. 02, 2023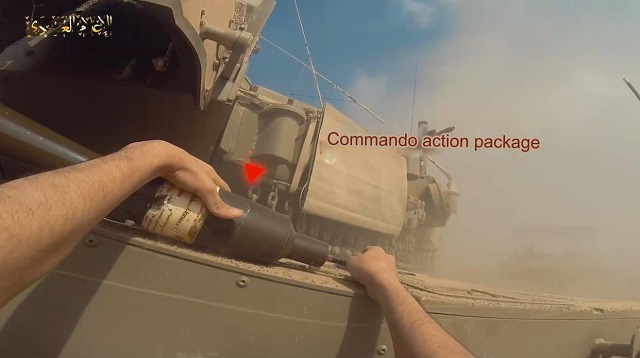 Astonishing bodycam footage from Gaza shows a Palestinian fighter exit an underground tunnel or trench, run right up to at least two IDF tanks and destroy one with a manually placed explosive charge before firing off an RPG.


It looks like he either finished the first tank off with the RPG or struck the other.

Contrast this fighter's actions with Israel's decision to bomb civilians for three weeks straight from the sky before even sending one soldier to set foot in Gaza.

Multiply his actions by thousands and you can imagine why Israel has been so reluctant to enter the strip and wants American troops to fight their war.

Follow InformationLiberation on Twitter, Facebook, Gab, Minds and Telegram.