Hamas Did Not 'Bake a Baby in an Oven,' Israeli Journalists Report
Chris Menahan
InformationLiberation
Oct. 31, 2023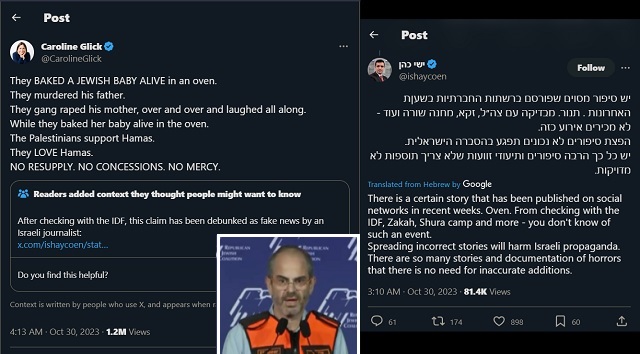 Two Israeli journalists have confirmed that the story about Hamas "baking a baby in an oven" is a total hoax and pure atrocity propaganda.

The fake story was spread by hysterical pro-Israel propagandists all over social media to justify Israel committing war crimes in Gaza.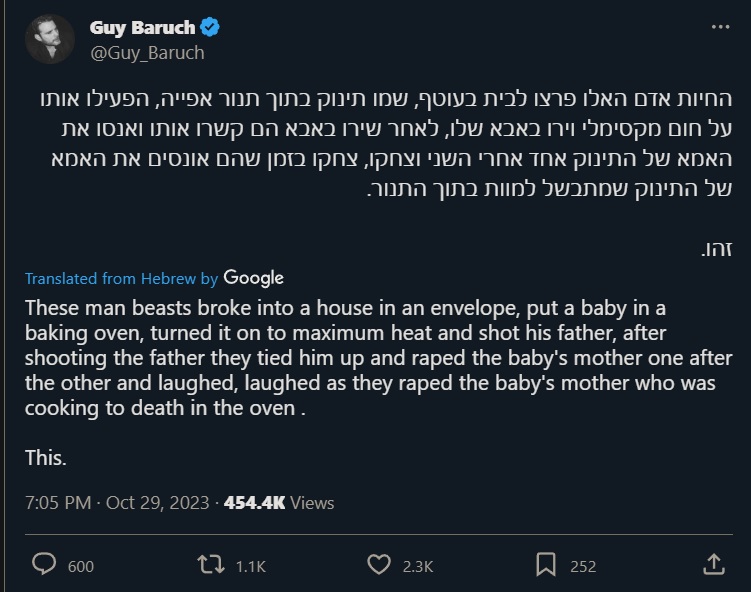 The tall tale was one of many that came from Eli Beer, President and Founder of United Hatzalah of Israel, when he was speaking to the Republican Jewish Coalition over the weekend:



The story was debunked by journalist Ishay Coen from the Israeli news website Kikar HaShabbat: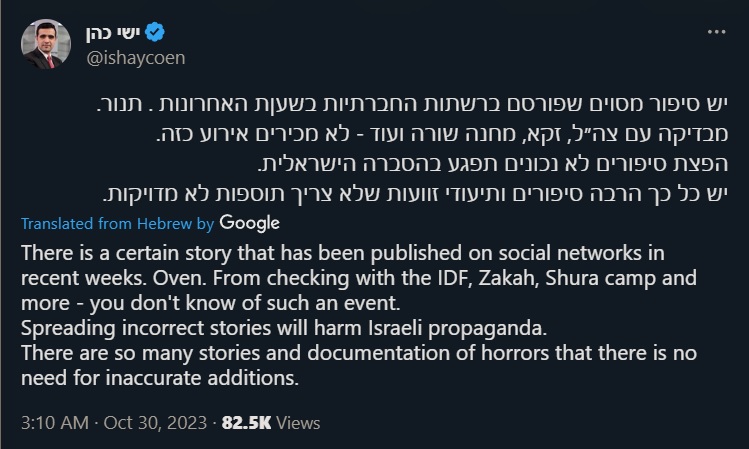 "There is a certain story that has been published on social networks in recent weeks. Oven. From checking with the IDF, Zakah, Shura camp and more - you don't know of such an event. Spreading incorrect stories will harm Israeli propaganda," Coen said on X (as translated by Google).

"I wrote after checking with all the parties involved. The IDF, Zaka, the Ministry of Religious Services, Shura Camp and more."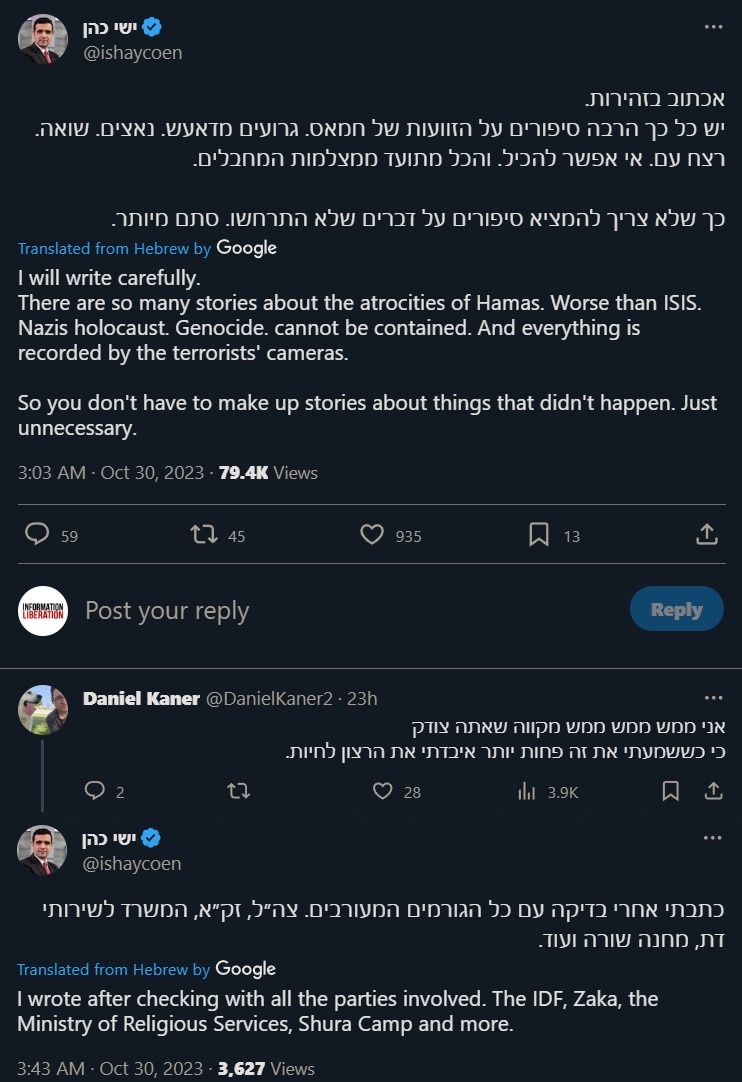 Chaim Levinson with the Israeli paper Haaretz also debunked the hoax:





Don't expect for these propagandists to issue any corrections. There are still people repeating the "Hamas beheaded 40 babies" hoax.

We know now that many of the atrocities from Oct 7 that Israel blamed on Hamas were actually committed by Israel themselves.


The controlled media isn't interested in covering the story and none of them are issuing any corrections. All this atrocity propaganda is being put out to justify Israel's war crimes in Gaza and whether the stories are true or not in their eyes is irrelevant.

Prime Minister Benjamin Netanyahu said himself that Israel is on a mission to destroy "Amalek" and all his underlings are fully on board with the program.



Follow InformationLiberation on Twitter, Facebook, Gab, Minds and Telegram.