Biden Regime Seeks to Deport German Family Who've Been in U.S. for Over 15 Years
Chris Menahan
InformationLiberation
Sep. 24, 2023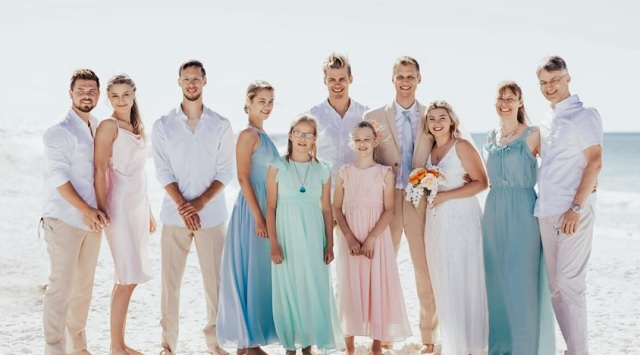 The Biden regime has finally found a family they want to deport.

From WBIR, "Morristown family from Germany fears deportation after more than 15 years in the U.S.":

For 15 years, the Romeike family has lived in Morristown. Uwe Romeike, the father of the seven Romeike children, works as a piano accompanist at Carson-Newman University. Now, they say, the U.S. government is trying to deport them.

The family moved to the U.S. from Germany in 2008. Their application for asylum said they were fined by the German government roughly $9,000 after homeschooling their children, court documents show.

An immigration judge initially granted the family's application for asylum. The U.S. Department of Justice appealed the decision, and the U.S. Board of Immigration Appeals revoked the family's asylum status, documents show.
[...] Romeike said two weeks ago, an immigration agent asked his family to return in four weeks, with German passports, and to prepare to self-deport.

"Our oldest children were in school in the German public schools, and their personality literally changed," Romeike said. "We wanted to help them to grow up in what they believed in, and what we believe in and not get basically indoctrinated with something we don't want."

Romeike said since he and his wife moved to the U.S., they've had two more children and two of their adult children are married to U.S. Citizens.

"They work here. Everything is here in America," Romeike said. "We don't have any place to live there. I don't have any work to provide for my family over there."
Every Third World immigrant who buys a plane ticket and flies to Mexico to illegally cross our southern border is allowed in but this German family of model citizens has to go.





Follow InformationLiberation on Twitter, Facebook, Gab, Minds and Telegram.