Ukraine Suspends Trans Spox Sarah Ashton-Cirillo Over Threat to Assassinate 'Russian Propagandists'
Chris Menahan
InformationLiberation
Sep. 20, 2023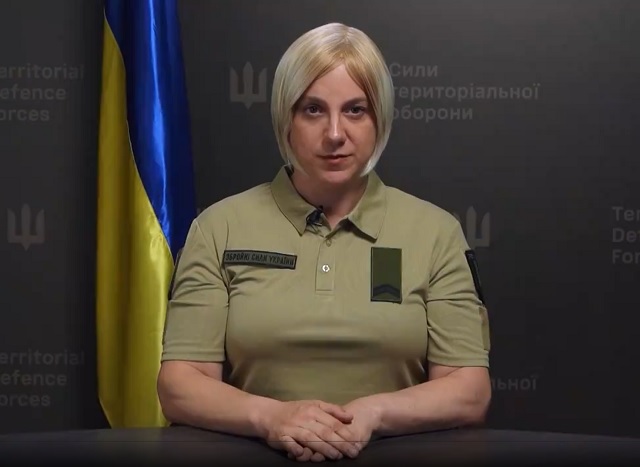 Ukraine's Territorial Defense Forces' transgender spokesman "Sarah" Ashton-Cirillo was suspended on Wednesday effective immediately over his threat to assassinate "Russian propagandists."

"The statements of JSgt Ashton-Cirillo in recent days were not approved by the command of the TDF or the command of the AFU," the TDF said in a statement. "When conducting military operations against the aggressor, the defense forces of Ukraine strictly observe the norms of international humanitarian law."

"The command of the TDF will conduct an official investigation into the circumstances of these statements," they continued. "Sergeant Sarah Ashton-Cirillo will be suspended immediately pending the investigation."



The decision followed a public spat between Ashton-Cirillo and Ohio Senator JD Vance. Vance on Friday asked the Biden regime whether Ashton-Cirillo was connected to US intelligence or is being funded by US taxpayer dollars.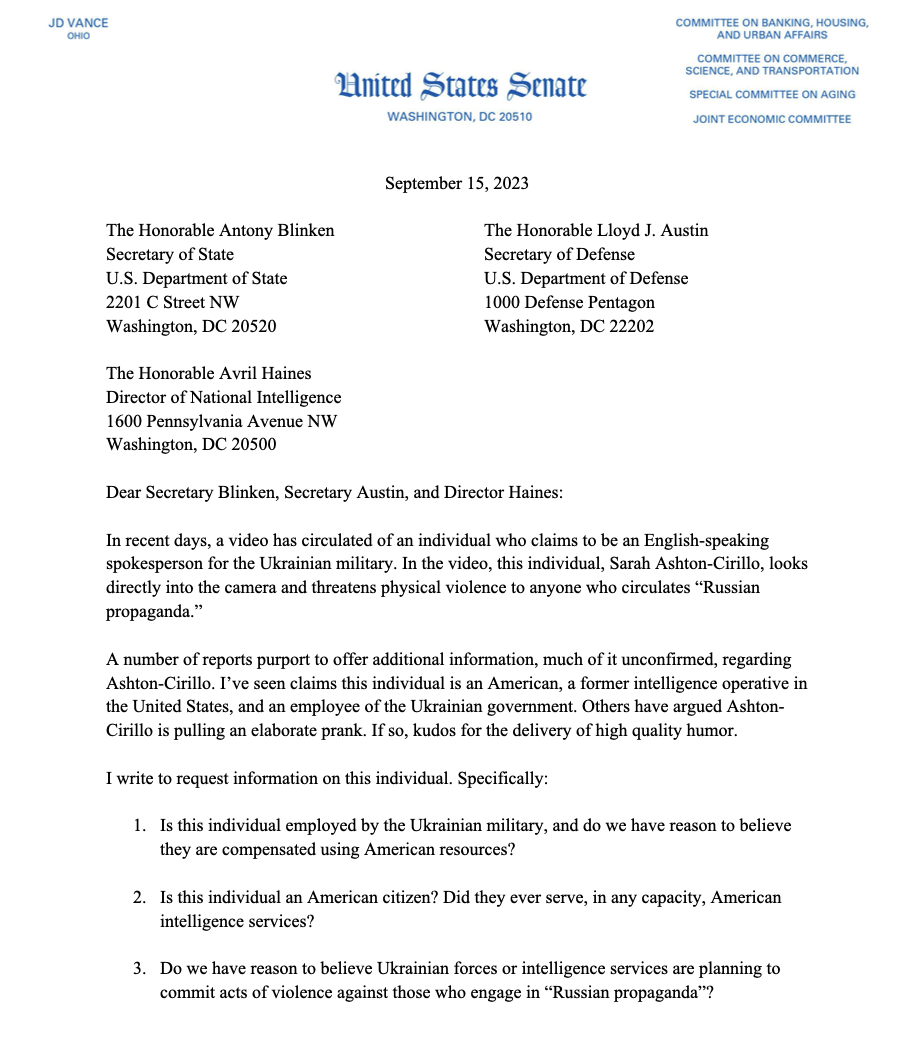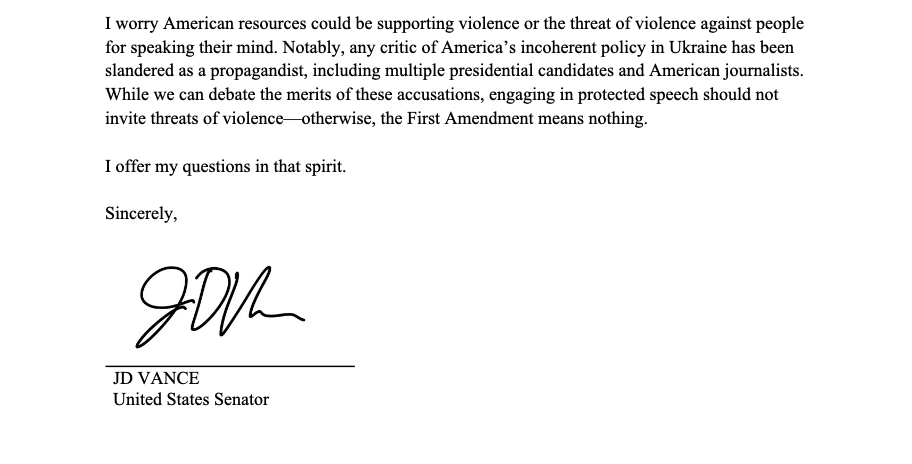 Vance also spoke out against the Zelensky regime's imprisonment of American citizen Gonzalo Lira for being a "Russian propagandist."



Sen. Mike Lee of Utah joined Vance is questioning why the US is sending billions to Ukraine while Lira is being held captive:


Ashton-Cirillo has yet to comment on his suspension and the Biden regime has yet to answer whether he's on their payroll.

Follow InformationLiberation on Twitter, Facebook, Gab, Minds and Telegram.