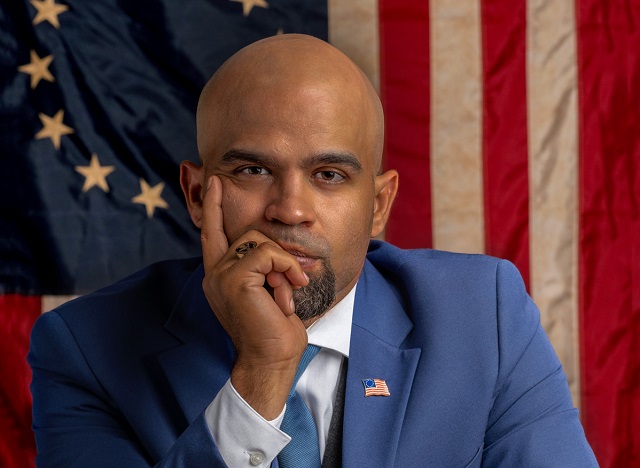 Proud Boys leader Enrique Tarrio was sentenced to 22 years in prison on Tuesday for his role in the supposed "seditious conspiracy" of Jan 6, even though he never entered the Capitol and wasn't even in Washington, DC on the day of the protest.

The sentence was handed down by wildly disappointing Trump-appointed judge Tim Kelly.






The Proud Boys brought no guns to DC for their "seditious conspiracy" to overthrow the government but did shake (and possibly topple) a fence outside the Capitol building. One of their recruits, Dominic Pezzola, also broke a window to the Capitol building (though he "only" got sentenced to 10 years in prison in comparison).

From the AP, "Proud Boys' Enrique Tarrio gets record 22 years in prison for Jan. 6 seditious conspiracy":

[Enrique] Tarrio, 39, pleaded for leniency before the judge imposed the prison term topping the 18-year sentences given to Oath Keepers founder Stewart Rhodes and one-time Proud Boys leader Ethan Nordean for seditious conspiracy and other convictions stemming from the Jan. 6, 2021, riot.

Tarrio, who led the neofacist group as it became a force in mainstream Republican circles, lowered his head after the sentence was imposed, then squared his shoulders. He raised his hand and made a "V" gesture with his fingers as he was led out of the courtroom in orange jail garb.

His sentencing comes as the Justice Department prepares to put Trump on trial at the same courthouse in Washington on charges that the then-president illegally schemed to cling to power that he knew had been stripped away by voters.

Rising to speak before the sentence was handed down, Tarrio called Jan. 6 a "national embarrassment," and apologized to the police officers who defended the Capitol and the lawmakers who fled in fear. His voice cracked as he said he let down his family and vowed that he is done with politics.

"I am not a political zealot. Inflicting harm or changing the results of the election was not my goal," Tarrio said. "Please show me mercy," he said, adding, "I ask you that you not take my 40s from me."

U.S. District Judge Timothy Kelly, who was appointed to the bench by Trump, said Tarrio was motivated by "revolutionary zeal" to lead the conspiracy that resulted in "200 men, amped up for battle, encircling the Capitol." Noting that Tarrio had not previously shown any remorse publicly for his crimes, the judge said a stiff punishment was necessary to deter future political violence.

"It can't happen again. It can't happen again," the judge repeated.
Tarrio was a "prolific informant" who worked with the feds in the past but evidently it didn't get him any favors. I speculated in the past he may still be working for them due to his bizarre behavior (he brought two empty gun magazines to DC before J6 and got arrested for seemingly no reason) but I'd say it's clear now that's not the case.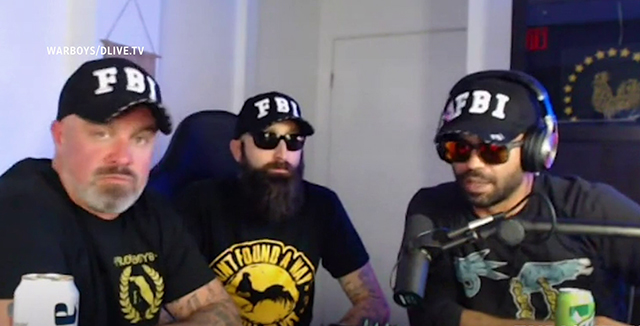 Many Proud Boys, including Joe Biggs, spoke about how they "informed" on antifa to the FBI but clearly it was the FBI who was playing them. By working with the FBI in any capacity whatsoever, they were only "informing" on themselves.

Regardless of their foolish actions, the fact remains that the way the feds went easy on BLM/Antifa rioters while throwing the book at J6ers violates the Equal Protection Clause and all their convictions should be overturned.

Follow InformationLiberation on Twitter, Facebook, Gab, Minds and Telegram.