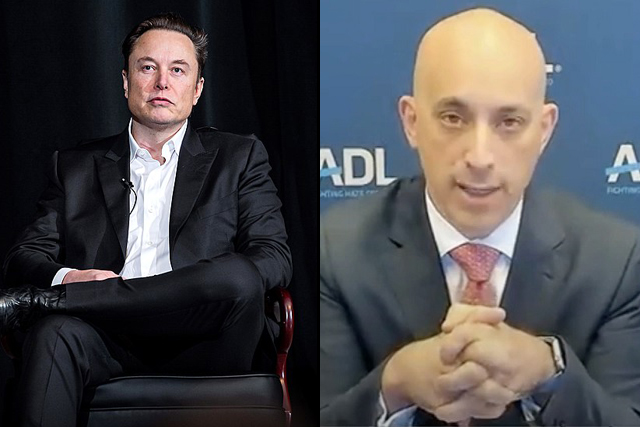 Twitter/X owner Elon Musk on Monday said the Anti-Defamation League has been trying to "kill" Twitter since his acquisition by "falsely accusing it and me of being anti-Semitic."

"The ADL, because they are so aggressive in their demands to ban social media accounts for even minor infractions, are ironically the biggest generators of anti-Semitism on this platform!" Musk said early Monday morning.



"To be super clear, I'm pro free speech, but against anti-Semitism of any kind," he said Monday afternoon.


"Since the acquisition, The @ADL has been trying to kill this platform by falsely accusing it & me of being anti-Semitic," Musk said.


"Our US advertising revenue is still down 60%, primarily due to pressure on advertisers by @ADL (that's what advertisers tell us), so they almost succeeded in killing X/Twitter!" he noted.


"If this continues, we will have no choice but to file a defamation suit against, ironically, the 'Anti-Defamation' League," Musk said. "If they lose the defamation suit, we will insist that they drop the the 'anti' part of their name, since obviously," he said, adding a laughing while crying emoji.


In 2018, ADL CEO Jonathan Greenblatt threatened the country of Iceland that if they ban circumcision the ADL would use their power over the media to smear their entire nation as anti-Semitic and "associated with Nazism" -- "even if that association is not justified."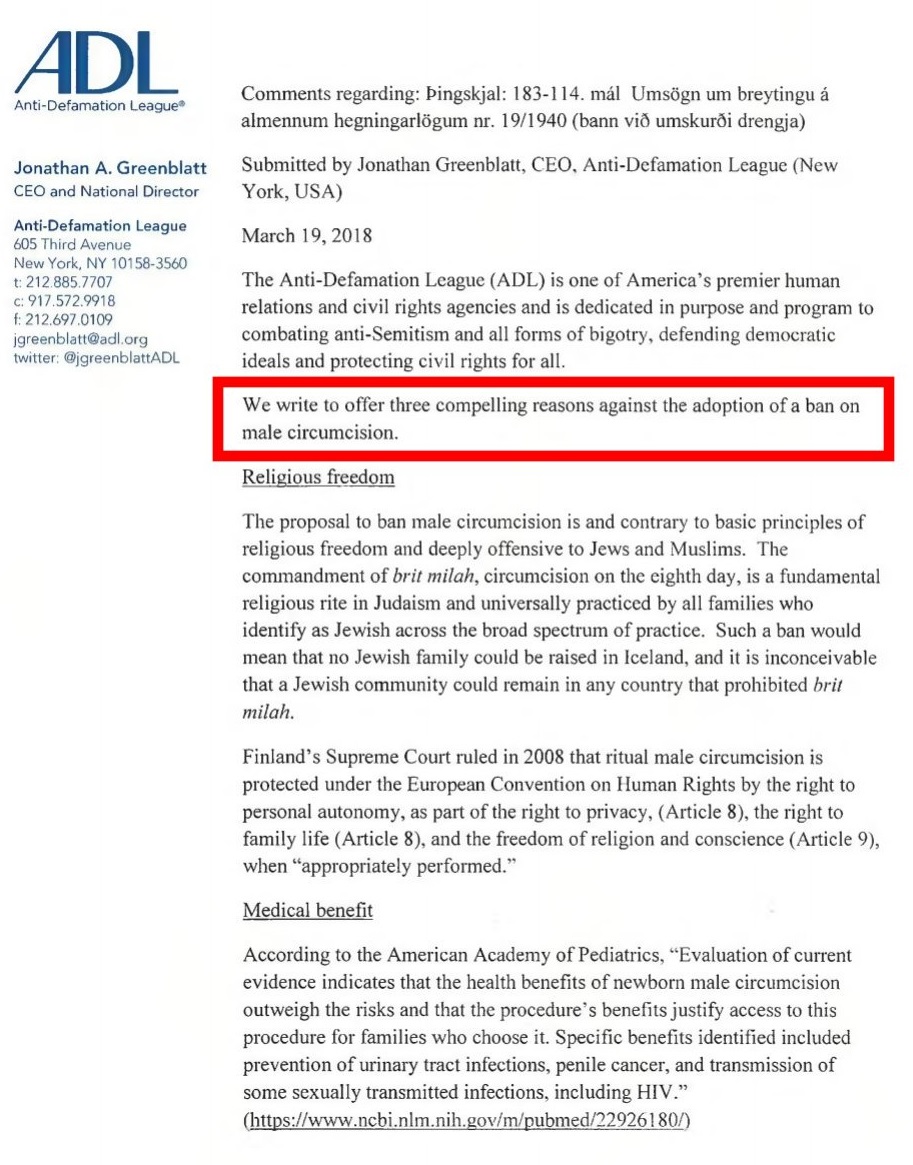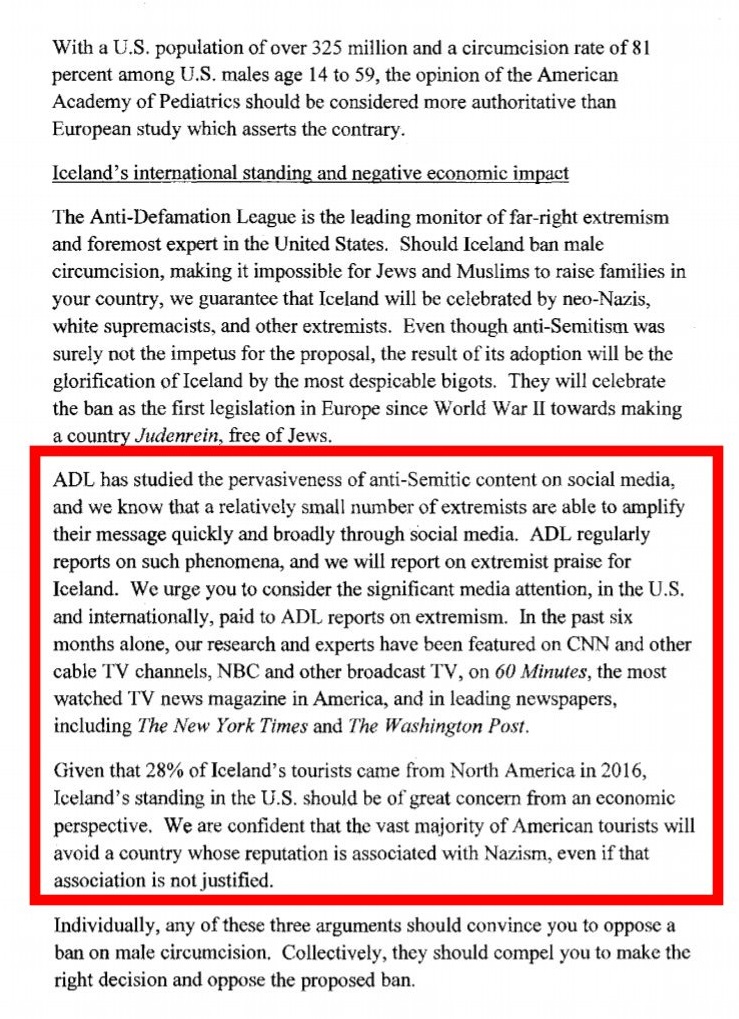 Greenblatt has been using the exact same tactics against Musk/X.

The Times of Israel, which is owned by billionaire ADL megadonor Seth Klarman, is actively smearing Musk as an anti-Semite on their front page (with zero financial disclosure detailing how they finance the ADL to the tune of millions of dollars).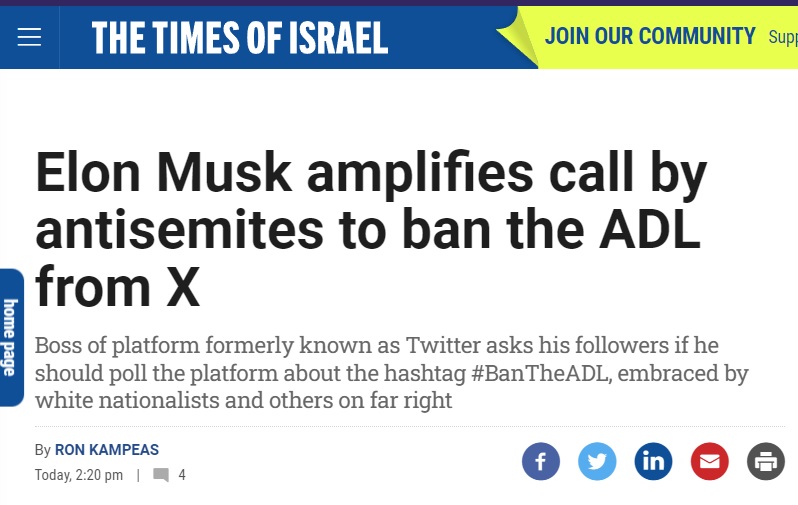 The New York Post, which tries to sell themselves to conservatives as a right-wing news outlet, is also helping boost the smear campaign.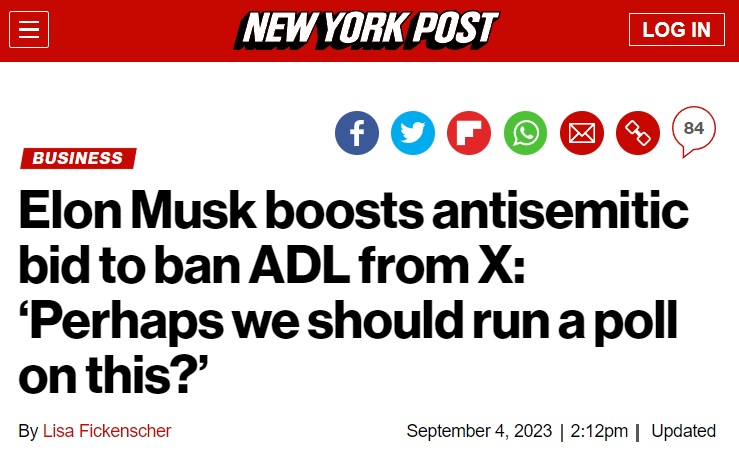 "X has been a massive improvement under your leadership, but there are still accounts banned from the period where these activist groups were running wild," Keith Woods told Musk. "Maybe an end to lifetime bans and transparency about how groups like the ADL pressured X/Twitter would be the next step."

"In general, permanent bans will be rare going forward," Musk responded. "That is necessary for this platform to be the public square. I also agree that the ADL should make their explicit demands public. In my opinion, they are excessive, but perhaps the public will agree with them."



As I noted previously, Greenblatt's allies in the DOJ and SEC -- Merrick Garland and Gary Gensler -- are actively threatening Musk's Tesla with new lawsuits over total BS in what can only be viewed as a pressure tactic to get him to cave to their agenda.

Nonetheless, Musk appears to be throwing caution to the wind and standing strong against them.

Follow InformationLiberation on Twitter, Facebook, Gab, Minds and Telegram.