Netanyahu Announces Plan to Deport All African Migrants from Israel, ADL Remains Silent
Chris Menahan
InformationLiberation
Sep. 03, 2023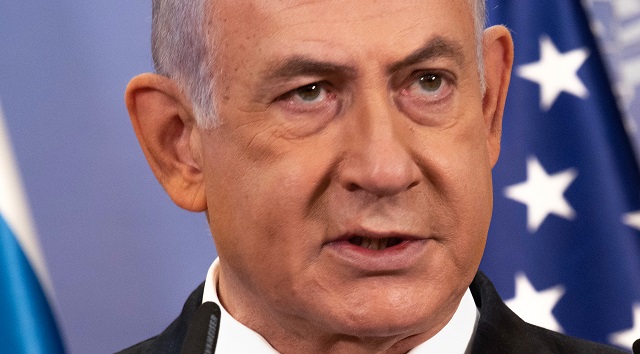 Israeli Prime Minister Benjamin Netanyahu has ordered his cabinet to draw up plans to deport all African migrants from Israel and the Anti-Defamation League has nothing to say about it.

From Sky News, "Benjamin Netanyahu plans to deport all African migrants from Israel after Eritrean groups involved in violent clashes":

Plans should be drawn up to remove all African migrants from Israel after groups of Eritreans were involved in a violent clash in Tel Aviv, Prime Minister Benjamin Netanyahu says.

He also wants the migrants involved in the demonstration to be deported immediately.

His remarks came a day after rival groups of Eritreans clashed in bloody protests that left dozens of people injured.

The groups, supporters and opponents of Eritrea's government, faced off with construction lumber, pieces of metal and rocks, smashing shop windows and police cars.

Israeli police in riot gear shot tear gas, stun grenades and live rounds while officers on horseback tried to control the protesters.

The violence broke out near the Eritrean embassy when protesters were stopped from reaching the building ahead of a cultural event set to take place there.

[...] "We want harsh measures against the rioters, including the immediate deportation of those who took part," Mr Netanyahu said.

He requested that ministers present him with plans "for the removal of all the other illegal infiltrators," and noted in his remarks that the Supreme Court struck down some measures meant to coerce the migrants to leave.

[...] About 25,000 African migrants live in Israel, mainly from Sudan and Eritrea, who say they fled conflict or repression.

Israel recognises very few as asylum seekers, seeing them overwhelmingly as economic migrants, and says it has no legal obligation to keep them.
The ADL threw a fit over Trump's plan to deport illegal aliens from America but they have nothing to say about this.





As Tucker Carlson noted on his show two years ago, the ADL are big believers in The Great Replacement -- but only when it comes to Israel.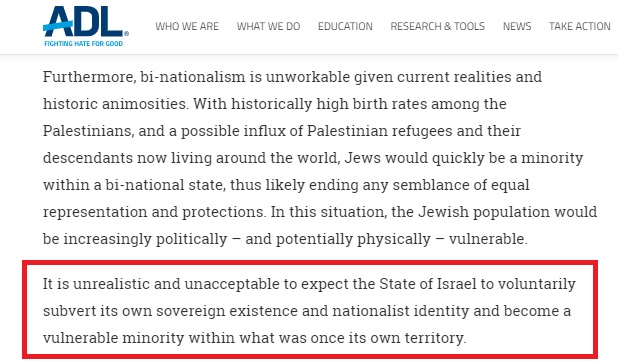 If this were any other country, the ADL would be screaming about "white supremacy" and "ethnic cleansing" but when it comes to Israel it's just a matter of protecting one's "sovereign existence" and "nationalist identity" to avoid becoming a "vulnerable minority" within one's "own territory."

Follow InformationLiberation on Twitter, Facebook, Gab, Minds and Telegram.