'This is Their Way of Campaigning': Trump Slams Dems' Indictments as 'Election Interference' After Arrest
Chris Menahan
InformationLiberation
Aug. 24, 2023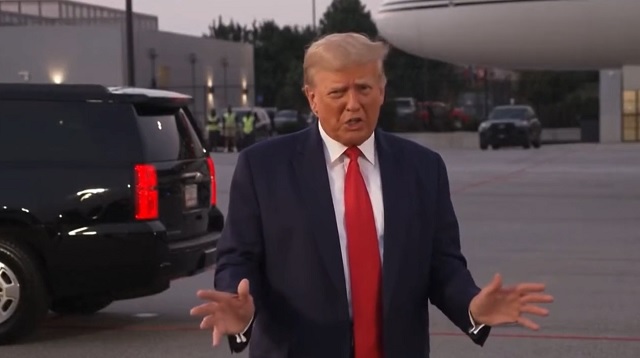 Former President Donald Trump condemned Democrats' four indictments against him in the run-up to the 2024 election as an unprecedented act of "election interference" after his arrest in Georgia on Thursday night.

"This is a very sad day for America, this should never happen," Trump told the press. "You should be able to challenge an election. I thought the election was a rigged election, a stolen election, and I should have every right to do that."

"When you have that great freedom to challenge-- you have to be able to otherwise you're going to have very dishonest elections-- what has taken place here is a travesty of justice."


"We did nothing wrong," he continued. "I did nothing wrong and everybody knows it. I've never had such support."

"What they're doing [with these indictments] is election interference -- they're trying to interfere with an election, there's never been anything like it in our country before -- this is their way of campaigning."

Follow InformationLiberation on Twitter, Facebook, Gab, Minds and Telegram.