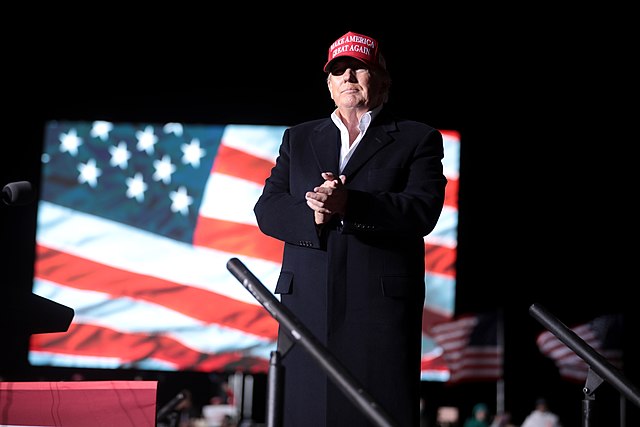 UPDATE: According to the AP, Trump is not also facing the possibility of the death penalty.

"One of the four charges -- conspiracy against rights -- can be eligible for the death penalty, but only if the violation results in death or other aggravating factors," the AP reports. "As the indictment does not hold Trump responsible for any deaths, the former president is not facing capital punishment."

****

Former President Donald Trump is facing a total of 717 years in prison in the four separate indictments Democrats and the Biden regime have brought against him.

"Former President Donald Trump could face up to 76.5 years in state prison if he is convicted and receives the maximum sentence on all 13 counts he faces in the indictment filed by Fulton County, Georgia, District Attorney Fani Willis late Monday night," Breitbart reported on Tuesday:

In addition, Trump faces:

136 years in 34 counts in the New York case, involving alleged false business records in the Stormy Daniels affair

450 years in the 40 counts in the federal case in Miami, involving alleged mishandling of presidential documents

55 years in 4 counts in the federal case in Washington, D.C., involving 2020 election challenges and the January 6, 2021 Capitol riot
Trump is still facing two (or more) additional indictments for similar bull***t, so perhaps they can get the number of years he faces in prison over 1,000.

[Header image by Gage Skidmore, CC BY-SA 2.0]

Follow InformationLiberation on Twitter, Facebook, Gab, Minds and Telegram.