Elon Musk Condemns NY Times for Supporting 'Calls for Genocide' Against Whites in South Africa
Chris Menahan
InformationLiberation
Aug. 06, 2023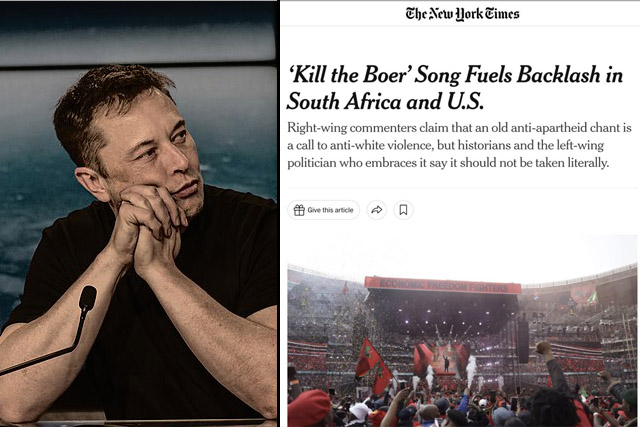 Twitter/X CEO Elon Musk condemned the New York Times on Friday for defending a South African black party "openly pushing for genocide of white people."

"The New York Times actually has the nerve to support calls for genocide!" Musk tweeted. "If ever there was a time to cancel that publication, it is now."


Musk on Monday shared video of EFF leader Julius Malema chanting for whites to be killed during a giant rally at the First National Bank sports stadium in Johannesburg.


The New York Times defended Malema's call for genocide by declaring that "historians" say the chant "should not be taken literally."


During trial last year, Malema refused to rule out calling for the mass slaughter of white people in the future.


The New York Times' defending Malema is not surprising considering they've echoed similar rhetoric themselves in the past.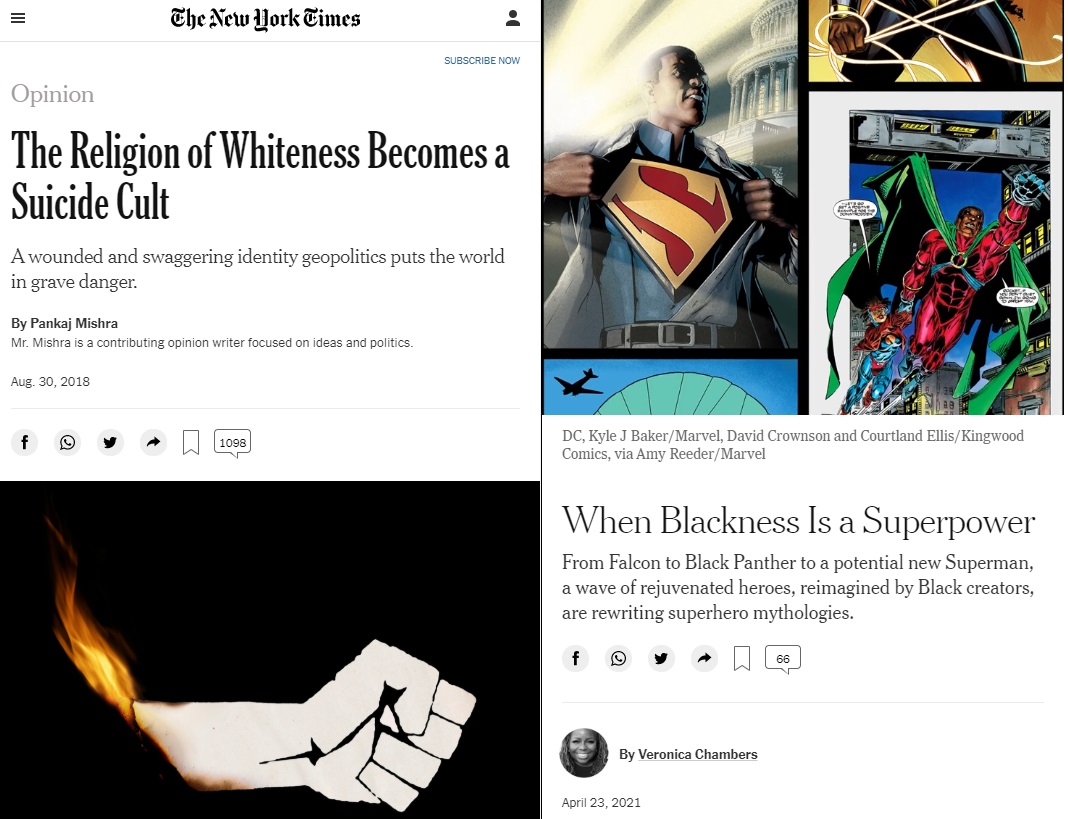 Follow InformationLiberation on Twitter, Facebook, Gab, Minds and Telegram.