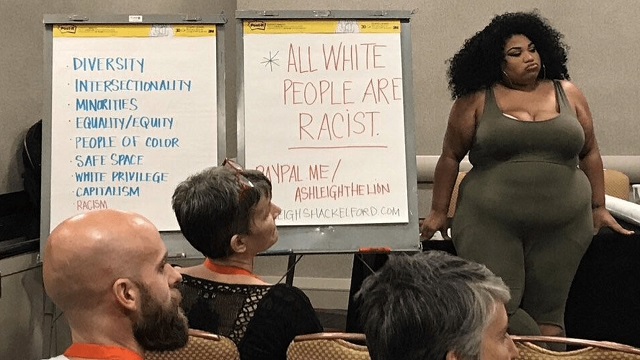 The diversity officer racket is rapidly contracting due to economic woes and fears of lawsuits that have only amplified in the wake of the Supreme Court striking down affirmative action in college admissions.

From WSJ, "The Rise and Fall of the Chief Diversity Officer":

Two years ago chief diversity officers were some of the hottest hires into executive ranks. Now, they increasingly feel left out in the cold.

Companies including Netflix, Disney and Warner Bros. Discovery have recently said that high-profile diversity, equity and inclusion executives will be leaving their jobs. Thousands of diversity-focused workers have been laid off since last year, and some companies are scaling back racial justice commitments.

Diversity, equity and inclusion -- or DEI -- jobs were put in the crosshairs after many companies started re-examining their executive ranks during the tech sector's shake out last fall. Some chief diversity officers say their work is facing additional scrutiny since the Supreme Court struck down affirmative action in college admissions and companies brace for potential legal challenges. [...]

New analysis from employment data provider Live Data Technologies shows that chief diversity officers have been more vulnerable to layoffs than their human resources counterparts, experiencing 40% higher turnover. Their job searches are also taking longer.

"I got to 300 applications and then I stopped tracking," says Stephanie Lubin, who was laid off from her role as diversity head at Drizly, an online alcohol marketplace, in May following the company's acquisition by Uber. In one case, Lubin says she went through 16 rounds of interviews for a role she didn't get, and says she is now planning to pivot out of DEI work.

[...] Since the Supreme Court overturned affirmative action in June, companies are anticipating spillover legal action could have an impact on them. Those that are still hiring CDOs want people who can help the board navigate the political and legal landscape of diversity work and figure out how to take defensive moves to shield them from litigation, says Tina Shah Paikeday, global leader of Russell Reynolds's diversity, equity and inclusion practice.

"They recognize it would be smart to get ahead of that."
"Diversity officer" is the ultimate grift.

Ashleigh Shackleford, a true DEI pioneer, summed up the entire field many years ago in a legendary presentation.



LinkedIn reported in 2021 that diversity officer was "one of the fastest-growing careers" with salaries ranging from $72,900 to $97,000.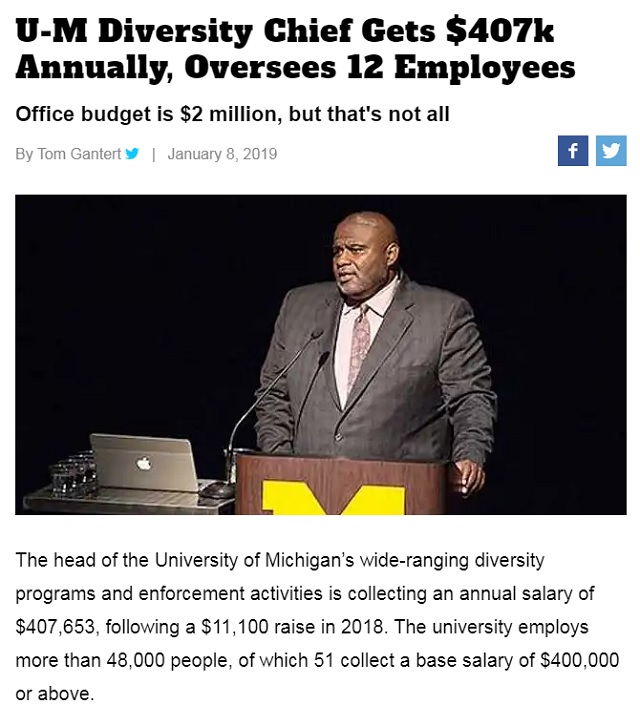 As I reported at the time:

Robert Sellers, the chief diversity officer at the University of Michigan, is paid $407,653 a year.

Jabbar Bennett, vice president/chief diversity and inclusion officer at Michigan State University, is paid around $300,000 a year and gets a $700 "monthly vehicle allowance."

Antonio Farias, chief diversity officer at the University of Florida, is paid around $280,000 a year.

Liz Tovar, executive officer for diversity, equity, and inclusion at the University of Iowa, is paid $250,000 a year.

Gigi Secuban, vice president for diversity and inclusion at Ohio University, is paid nearly $200,000 a year.
Every one of these hacks could easily be replaced by ChatGPT -- and many actually already use ChatGPT to do their jobs for them.

Case in point: Two Deans with Vanderbilt's Peabody Office of Equity, Diversion and Inclusion in February were caught using ChatGPT to write a letter to students grieving over a mass shooting at Michigan State University.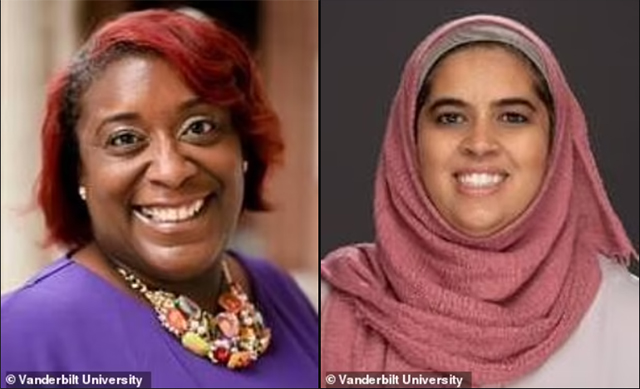 The letter was indistinguishable from the DEI gibberish that diversity officers put out every day in their racial grievance-fueled make-work "jobs."




For a time, DEI was the ultimate bubble. It appears the bubble is finally bursting.

RELATED: District Court Strikes Down Race-Based Minority Business Contracting Schemes, Cites Supreme Court's Ruling Against Affirmative Action

Follow InformationLiberation on Twitter, Facebook, Gab, Minds and Telegram.