Report: U.S. to Send Widely-Banned Cluster Bombs to Ukraine
Chris Menahan
InformationLiberation
Jul. 06, 2023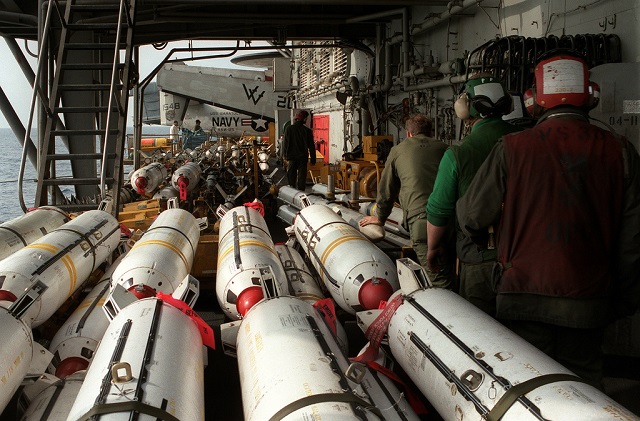 The Biden regime is sending Ukraine widely-banned cluster munitions as part of their latest $800 million aid package, Reuters reports.

From Reuters, "US plans to send Ukraine cluster munitions - officials":

The United States plans to send cluster munitions to Ukraine to help it battle Russian invaders, U.S. officials said on Thursday, a move opposed by human rights groups but which would provide a powerful new element to Ukraine's counteroffensive.

A weapons aid package that includes cluster munitions fired by a 155 millimeter Howitzer cannon was expected to be announced as soon as Friday, said three U.S officials speaking on condition of anonymity. [...]

Human Rights Watch called on Russia and Ukraine to stop using cluster munitions and urged the U.S. not to supply them. The group said that both Russian and Ukrainian forces have used the weapons, which have killed Ukrainian civilians.

The munitions, banned by more than 120 countries, typically release large numbers of smaller bomblets that can kill indiscriminately over a wide area, threatening civilians. Bomblets that fail to explode pose a danger for years after a conflict ends.

A 2009 law bans exports of U.S. cluster munitions with bomblet failure rates higher than 1%, which covers virtually all of the U.S. military stockpile. Biden can waive prohibitions around the munitions as Trump did in January 2021 to allow the export of cluster munitions technology to South Korea.
"The U.S. Army is currently spending more than $6 million a year to decommission 155 millimeter cluster artillery shells and other older munitions, according to budget documents," Reuters reported.

Instead, they're just going to send them to Ukraine to facilitate war crimes.

Also in the aid package to be announced, which is expected to be worth as much as $800 million, Ukraine will receive munitions for High Mobility Artillery Rocket Systems (HIMARS), and ground vehicles such as Bradley fighting vehicles and Stryker armored personnel carriers, the officials said.
The media is absolutely giddy over the news.

While Reuters touted the "powerful new element" the US is sending to "battle Russian invaders," the AP pitched these as humanitarian cluster bombs.

After noting the decision to send cluster bombs "comes despite widespread concerns that the controversial bombs can cause civilian casualties," the AP said "the Pentagon will provide munitions that have a reduced 'dud rate,' meaning there will be far fewer unexploded rounds that can result in unintended civilian deaths."

Perhaps the Biden regime can just chalk this up as "humanitarian aid?!"

UPDATE: White House Press Secretary Jen Psaki said last year that if Russia used cluster bombs "it would potentially be a war crime."



Follow InformationLiberation on Twitter, Facebook, Gab, Minds and Telegram.