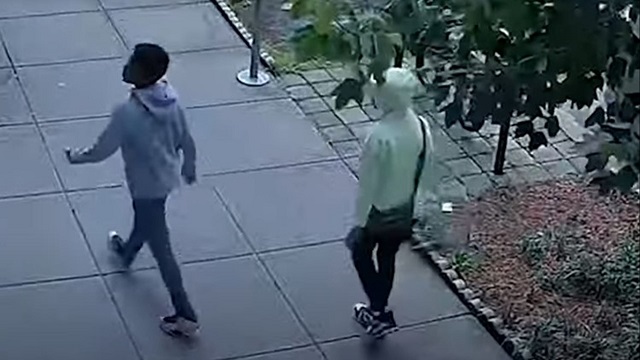 An 11-year-old boy has been charged in connection with a string of armed robberies in Washington, DC and the media is portraying him as a victim.

From FOX 5 DC, "11-year-old DC boy arrested in connection with robbery, assault cases: police":

An 11-year-old boy was arrested by D.C. Police and is facing charges in connection with at least three robbery and assault with a dangerous weapon offenses.

In one incident, the suspect allegedly tells the victim, "Give me your phone, or I'll shoot you," and, "Haha I got you," later, according to a police report released on Tuesday.

However, police say the 11-year-old suspect still ended up robbing the victim.

All three incidents connected to this one child appear to have occurred within Northwest D.C.ís Park View neighborhood.
The boy was "charged with robbery while armed, assault with a dangerous weapon and robbery (fear)," NBC Washington reports.

Hilariously, Fox 5 DC actually interviewed multiple locals in a bid to portray the alleged robber as the victim:



One neighbor said she suspects no one had "loved" the boy, another lamented the prospect the kid would be "put in the system at a young age" without "a proper rehabilitation program" and another said the issue is "not just arresting these young people, it's giving them something to do," such as a "summer jobs program."

FOX 5 DC reporter Stephanie Ramirez hilariously said she reached out to the city to "find out how many slots there are open for their summer jobs program" -- as though not enough welfare was the real issue at hand!

In related news, a 15-year-old boy was arrested in Maryland on Tuesday for allegedly trying to kill a middle schooler on a school bus.



From WUSA 9, "'Baby K' found: Accused gunman charged with trying to kill teen on school bus arrested:

After searching for weeks, a 15-year-old boy accused of trying to kill a middle schooler on a Prince George's County school bus is in custody.

On May 1, three teen boys pushed their way past a Prince Georgeís County school bus driver and aide in Oxon Hill and tried to shoot a middle school student in the head, but the gun misfired.

Video of the attack shows a teenager holding a gun to the victimís head and chest while his two accomplices hold the victim down. All three teens then beat the victim and fled.

Two of the teenage suspects were taken into custody shortly after the attack but the accused gunman, later identified as "Baby K," managed to evade arrest for weeks.

[...] A 14-year-old girl who was not on the bus has also been arrested for allegedly planning the "hit squad" attack. The eighth grader is accused of texting the boys moments before the attack to let them know the victim was on the bus. Officials believe the attack stemmed from a dispute. The mother of the boy attacked said she has no idea why her son was targeted.
No doubt "Baby K" and his alleged accomplices just needed the right summer jobs program!

Follow InformationLiberation on Twitter, Facebook, Gab, Minds and Telegram.