3 Marines Attacked by Mob of 'Teens' Ahead of Memorial Day Weekend in San Clemente
Chris Menahan
InformationLiberation
May. 30, 2023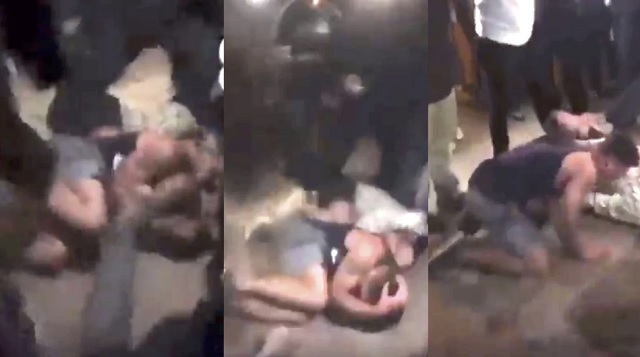 "Remember what you're fighting for!"


From KCAL, "Wild video shows group of teenagers attacking Marines in San Clemente":

Wild video out of San Clemente shows a group of teenagers apparently assaulting a trio of military members over the weekend.

Two of the three victims, who self-identified as Marines, say they were walking along the pier when they were confronted by the group of teens, of which there appeared to be more than 15, at around 9:50 p.m. Saturday.

"This is considered an assault with a deadly weapon because of the amount of suspects we are investigating," said Orange County Sheriff's Department Sgt. Frank Gonzalez. "The weapons that were used were their feet while these victims were on the ground. So, regardless if the victims choose prosecution or choose medical attention the sheriff's department is going to investigate this to the fullest and try to determine who the suspects are."

One teen can be seen throwing a punch at one of the victims from behind before a large scuffle breaks out. At one point, both of the victims are seen on the floor curled in the fetal position as the teens kick them multiple times.
Video report from KCAL:



In related news, there was a mass shooting at Hollywood Beach in Florida over Memorial Day weekend by another group of "teens."





There was also another "teen" shooting on Friday at North Avenue Beach in Chicago.



"Police arrested a 15-year-old who they say was the shooter," CBS News reported.



At least 53 people were shot, 11 fatally, over Memorial Day weekend in Chicago alone, the Sun-Times reports.

Follow InformationLiberation on Twitter, Facebook, Gab, Minds and Telegram.