U.S. Admits Russia Bombed America's Patriot Missile System in Ukraine
Chris Menahan
InformationLiberation
May. 16, 2023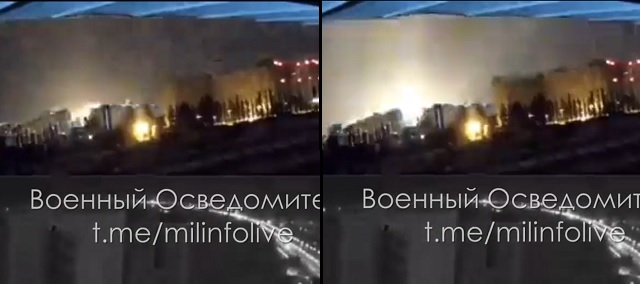 A US official confirmed to CNN on Tuesday that Russia bombed America's Patriot Missile system in Kiev, Ukraine.

Russia had claimed earlier in the day that they struck the air defense system with a hypersonic missile.


From RT, "Patriot missile base in Kiev destroyed by hypersonic strike – Moscow":

A precision strike by a Russian hypersonic Kinzhal missile has destroyed a Patriot air defense system in Kiev, the Defense Ministry in Moscow reported on Tuesday. The Ukrainian government previously claimed that Kinzhal missiles had been intercepted by the US-made weapons platform.

The Russian military did not provide further details about the strike, which was the first time Moscow claimed to have hit the long-range system supplied to Ukraine by its Western backers.

Kiev reported that it had withstood a massive missile attack by Russian forces on Monday night. The Ukrainian military claimed to have intercepted six Kinzhal missiles, in addition to various other aerial targets.

The Russian ministry confirmed the attack in a daily briefing on Tuesday, stating that it had used long-range precision weapons to hit military targets, including "Ukrainian troops positions and places of storage of munitions, weapons and military hardware delivered from Western nations."

A video circulating on social media purports to show a Patriot battery deployed in the Ukrainian capital firing several barrages of missiles at incoming Russian targets. Seconds later, a large explosion can be seen in the area.
From CNN, "US assessing potential damage of Patriot missile defense system following Russian attack near Kyiv":

A US-made Patriot air defense system was likely damaged, but not destroyed, as the result of a Russian missile barrage in and around Kyiv early Tuesday morning local time, a US official tells CNN.

The US is still assessing to what degree the system was damaged, the official said. That will determine whether the system needs to be pulled back entirely or simply repaired on the spot by Ukrainians forces.

[...] After extensive lobbying by the Ukrainians to provide them with the sophisticated air defense system, the US spent 10 weeks training Ukrainian troops on how to maintain and operate it. US and western officials were pleasantly surprised by how quickly the Ukrainians learned how to operate the Patriots, which arrived in Ukraine last month.

Another US official said it is possible that the missile barrage hit one of the Patriot battery's several components. A complete Patriot battery has six major components: generators, a radar set, a control station, antennas, a launcher station and interceptor missiles. The components operate together to fire a Patriot missile and successfully guide it to its target.

But extensive damage to one or more of the components may force Ukraine to take the system offline and out of country for more extensive repairs.
Hilariously, the leftwing propaganda outlet The Daily Beast has as one of their top stories right now a report claiming Russia's hypersonic missiles were shot down by the Patriot Missile system in a "humiliation" for Putin.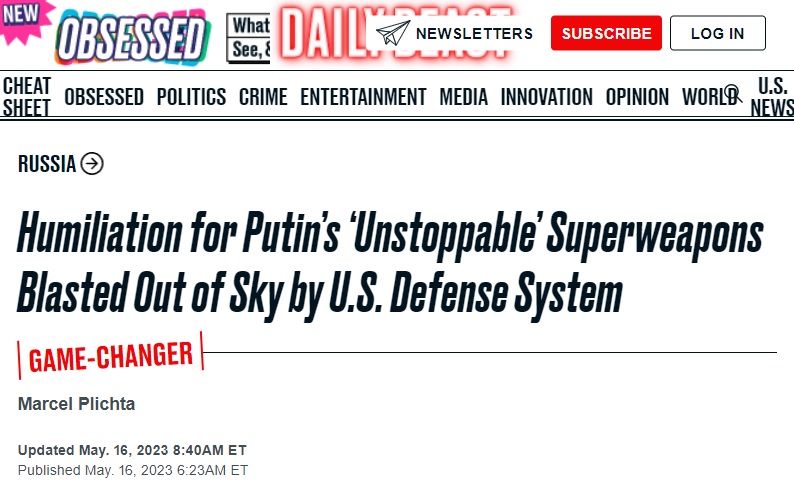 The two Patriot missile batteries the US sent to Ukraine cost US taxpayers $2.2 billion ($1.1 billion each).

Follow InformationLiberation on Twitter, Facebook, Gab, Minds and Telegram.