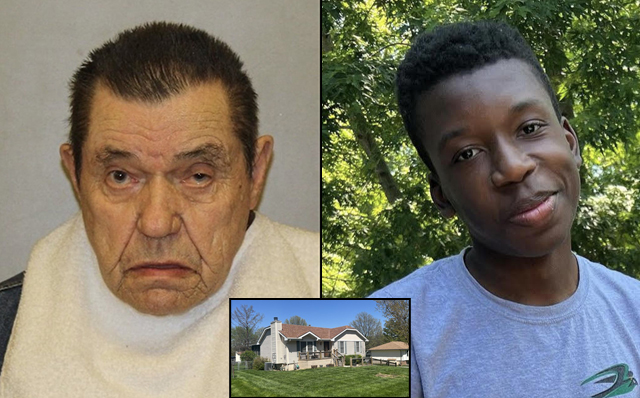 Homeowner Andrew Lester, 84, was hit with felony charges on Monday for shooting 16-year-old black teen Ralph Yarl after he allegedly "pulled on his exterior door" at night in what he suspected was a break-in.

[UPDATE: Andrew Lester Was 'Scared to Death' by Ralph Yarl Trying to Pull Open His Exterior Door at Night, Affidavit Says]

From The Kansas City Star, "84-year-old charged with felonies 4 days after shooting of Kansas City teen Ralph Yarl":

An 84-year-old man has been charged in the shooting of 16-year-old Ralph Yarl, Clay County Prosecutor Zachary Thompson announced late Monday afternoon.

Andrew D. Lester faces charges of first-degree assault and armed criminal action in the shooting Thursday in a Northland neighborhood. A warrant for his arrest issued Monday calls for him to be held on a $200,000 bond.

Thompson noted that the assault charge is a class A felony. If found guilty, Lester faces no less than 10 years and up to 30 years or life imprisonment.

The teen was shot after knocking on the wrong door where he had been sent to pick up his younger twin brothers, his family has said. The shooting has stoked national outrage with Vice President Kamala Harris as well as several celebrities weighing in.



The junior at Staley High School, who is Black, was allegedly shot in the head by the homeowner Lester, who is white. Lester allegedly shot Yarl again after he had fallen to the ground. Yarl got up and sought help at three homes before someone assisted him, family members said.

Lester was taken into custody and released.

[...] Ben Crump, a national civil rights lawyer who is working with the Yarl family, said President Joe Biden spoke with Yarl and his family for about 20 minutes earlier today. Biden offered his prayers and invited him to the White House once Ralph health improves, Crump said.

[...] According to court documents, a witness told police that a vehicle pulled into Lester's driveway around 9:30 p.m.

Lester told police during an interview that he had just lay down when he heard the doorbell ring. He picked up a revolver and opened the interior door. He saw a Black male pulling on the exterior door and said he thought someone was trying to break in.

He fired two shots. No words were exchanged, according to Lester, who told police he was protecting himself and expressed concern for the victim.

Police conducted an informal interview with Yarl at Children's Mercy Hospital. The teen said he rang the doorbell, waited outside and did not pull on the door. A man opened the door holding a firearm.

Yarl said he was immediately shot in the head and fell to the ground where he was shot a second time, this time in the right arm.

Yarl told police the man said, "Don't come around here."

At a news conference Monday, Thompson was asked if race was a factor.

He said yes, but declined to elaborate.

Thompson also read part of Missouri's Stand Your Ground law, but declined to comment on the specifics of the case "to protect the integrity of the process."
Lester has a surveillance camera outside his house at the top left of his bay window but there's no word on whether or not the incident was caught on tape.




The deck is clearly going to be stacked against him.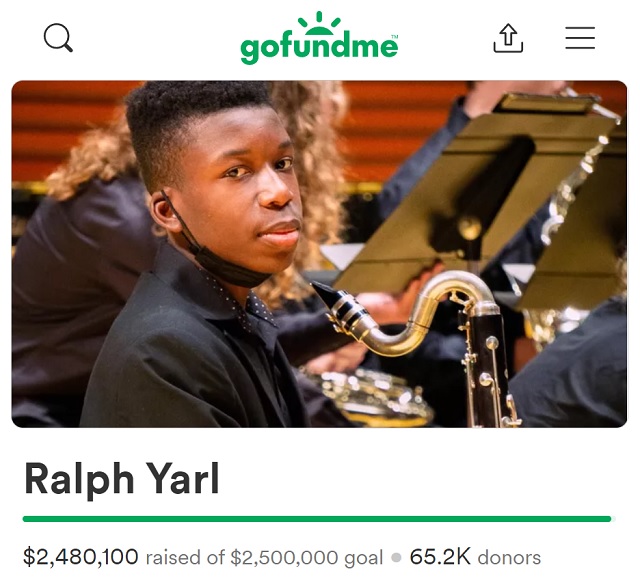 Lester didn't seem to understand the whole "anything you say can and will be used against you in a court of law" part of the Miranda Rights and police were clearly eager to try and trip him up.

The jury has already been biased against him thanks to Joe Biden, Kamala Harris and the media running with the Yarl family's story before any of the facts came out.

Follow InformationLiberation on Twitter, Facebook, Gab, Minds and Telegram.