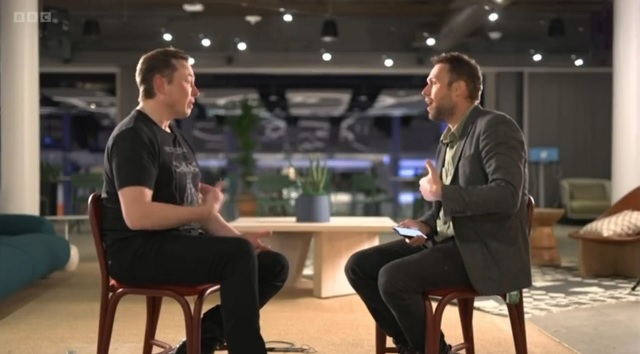 Elon Musk humiliated BBC reporter James Clayton on Tuesday after he claimed to have seen an increase in "hate speech" and "hateful conduct" on Twitter in the wake of Musk's takeover.

When Musk asked Clayton to cite a single example of "hate speech" he witnessed, Clayton couldn't cite even one tweet and twisted himself into knots trying to justify his ignorance.


From The National Review:

Musk asked Clayton to describe what he considers "hateful content." Clayton offered a definition: "Content that will solicit a reaction. Something that may include something that is slightly racist or slightly sexist. Those kinds of things."

"So you think if something is slightly sexist, it should be banned?" Musk asked.

"No," Clayton replied. "I'm not saying anything."

The pair then went back and forth, with Musk pressing Clayton for specific examples of hateful content. Clayton said he could not offer any because he no longer uses the "For You" feed on Twitter.

"You said you've seen more hateful content but you can't name a single example, not even one," Musk said. Clayton said he hasn't used the For You feed in three or four weeks but has been using Twitter since Musk bought the company for $44 billion in October.

"So then you must have, at some point, seen the For You hateful content and I'm asking for one example and you can't give a single one," Musk said. "Then I say so that you don't know what you're talking about."

Musk later added, "You can't give a single example of hateful content, not even one tweet, and yet you claimed that the hateful content was high. That's false. You just lied."

Clayton pushed back, saying, "What I claimed was there are many organizations that say that kind of information is on the rise now, whether it has on my feed or not." [...]

"People will say all sorts of nonsense, I'm literally asking for a single example and you can't name one," Musk said.
The report on increased "hate speech" Clayton intended to cite is from the Institute for Strategic Dialogue in the U.K.

According to Wikipedia, the ISD was founded by the late George Weidenfeld, who described himself as a "lifelong Zionist."

When asked to sketch his loyalties, Weidenfeld told an interviewer in 2014, "My first one is to my family and the Jewish tribe."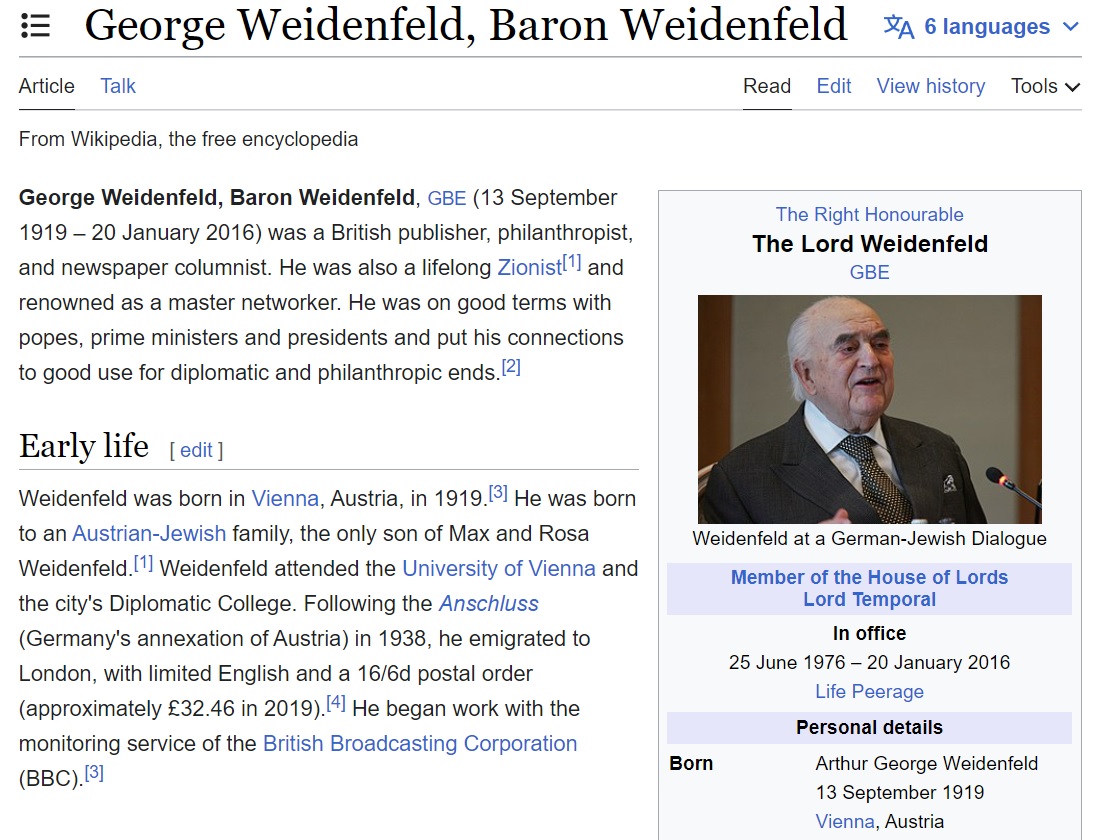 The ISD claim in their report that "English-language antisemitic Tweets more than doubled in the period following Musk's takeover."

They found this number by using "a powerful hate speech detection methodology combining over twenty leading machine-learning models" to find "natural language processing classifiers trained to identify antisemitic content in line with the IHRA [International Holocaust Remembrance Alliance] definition [of anti-Semitism], allowing us to identify messages at scale which can plausibly be categorised as hate speech."

The IHRA's definition of "anti-Semitism" is comically broad -- is entirely self-serving -- and pretty much classifies all criticism of Israel and Jews as "anti-Semitism."

Had Clayton provided an example, it would have been lifted straight out of the ISD's report which claims that talk about "noticing things" and "spotting patterns" is "antisemitic."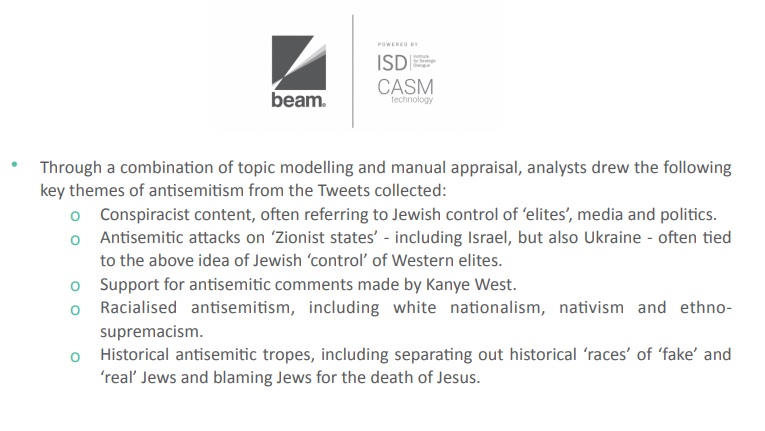 The report also claims criticism of Zionism and George Soros is "antisemitic."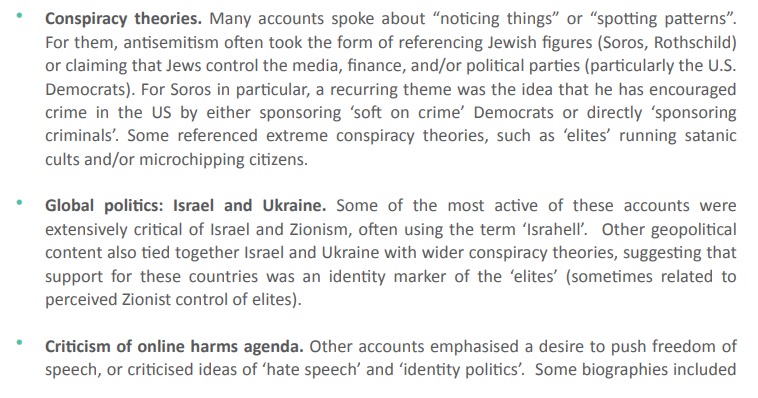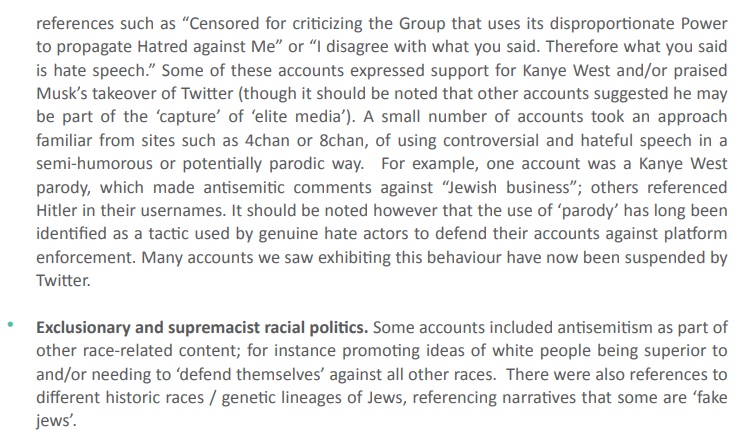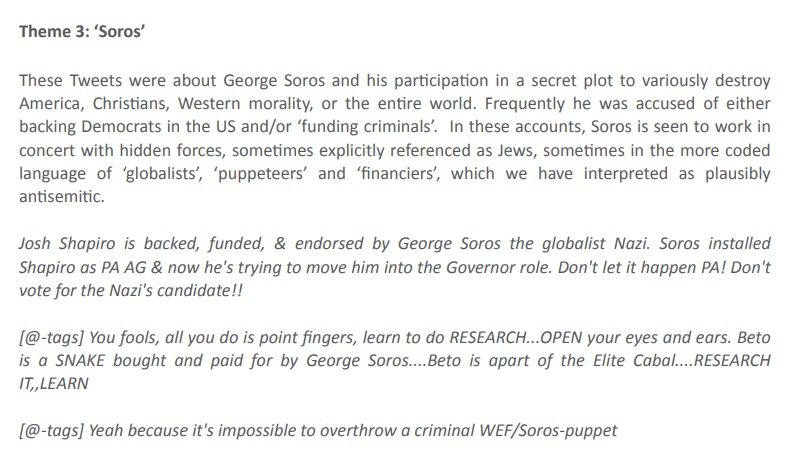 This is what the BBC, the ISD and the ADL are all demanding Musk censor.

Noticing things and spotting patterns is the new "hate speech."

Follow InformationLiberation on Twitter, Facebook, Gab, Minds and Telegram.