Leaked War Document Says U.S. And NATO Have Special Forces in Ukraine
Chris Menahan
InformationLiberation
Apr. 10, 2023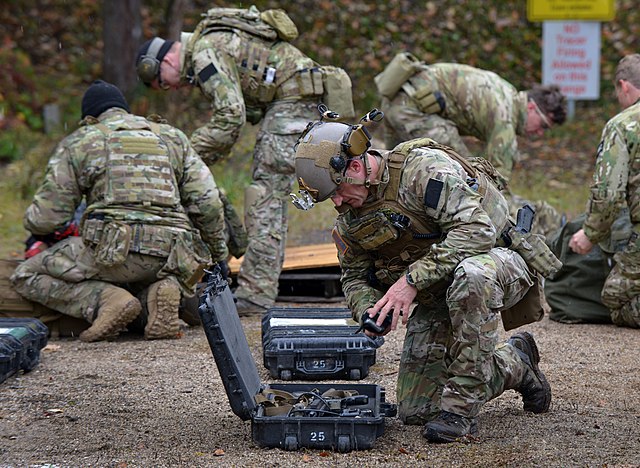 Biden's promise not to put "boots on the ground" in Ukraine was a lie, according to a leaked document from the Pentagon.






From WSWS:

The main revelations from the documents are:

- 97 NATO Special Operations troops are currently deployed inside Ukraine.

- A total of 100 US personnel are deployed inside Ukraine, including 71 US military personnel.

- The US military sees the training of the Ukrainian military, NATO deployments in Europe and US military deployments inside Ukraine as being interoperable, and reports all of them on a single page.

- The US has drawn up detailed maps for a planned offensive operation aimed at cutting off Crimea from Russian-occupied Ukrainian territory, with "favorable" conditions for the offensive beginning in mid-May.

- The US and its NATO allies are training, funding and arming three quarters of the forces that are going to be thrown into combat as part of this offensive. One of the documents declares that "12 combat credible [brigades] can be generated for the spring Counteroffensive: 3 internationally by Ukraine, and 9 are US, Allied & Partner trained and equipped."
The French government appears to be the only country listed which addressed the slide.

"There are no French forces engaged in operations in Ukraine," the team of Armed Forces Minister Sebastien Lecornu told Le Monde on Saturday.

A French reporter who returned from Ukraine said in April 2022 that US and UK special forces were present in Ukraine since the beginning of hostilities broke out in February.


The New York Times reported in June 2022 that CIA personnel are also on the ground in Ukraine directing the war.

[Stock header image shows "U.S. Soldiers assigned to 1-10th Special Forces Group secure their weapons after a day of training at the Panzer Range Complex, Boeblingen, Germany, Nov. 8, 2016." (U.S. Army photo by Visual Information Specialist Jason Johnston)]

Follow InformationLiberation on Twitter, Facebook, Gab, Minds and Telegram.