American, NATO Plans to Aid Ukraine War Offensive 'Leaked On Social Media'
Chris Menahan
InformationLiberation
Apr. 07, 2023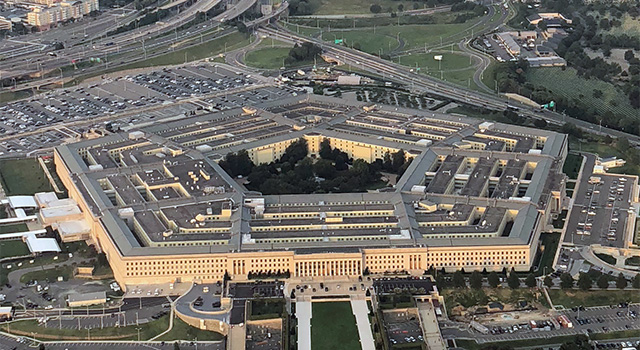 "Classified war documents" detailing "secret American and NATO plans for building up the Ukrainian military ahead of a planned offensive against Russia" which claim four Ukrainians are being killed for every one Russian have been leaked on social media.





From The New York Times, "Ukraine War Plans Leak Prompts Pentagon Investigation":

Classified war documents detailing secret American and NATO plans for building up the Ukrainian military ahead of a planned offensive against Russia were posted this week on social media channels, senior Biden administration officials said.

The Pentagon is investigating who may have been behind the leak of the documents, which appeared on Twitter and on Telegram, a platform with more than half a billion users that is widely available in Russia.

Military analysts said the documents appear to have been modified in certain parts from their original format, overstating American estimates of Ukrainian war dead and understating estimates of Russian troops killed.
The documents are all over Twitter if you want to see them for yourself.


The most interesting part is the page saying "total assessed losses" are 16k-17.5k killed in action for Russia versus 61k-71.5k killed in action for Ukraine. The document is dated March 1, 2023.

"Neither the New York Times nor the 'military analysts' it cited explain how the documents were altered, or why they have the appearance of tampering," The Grayzone noted. "However, because the leaked documents have arrived in the form of photographs of printed documents, rather than original files, the possibility of forgery or alteration must be considered."

"If the documents were partially faked, were they disseminated to help Russia advance its public relations goals, perhaps by minimizing their casualty numbers or inflating those of their foe? They certainly would not be fooling anyone at the Department of Defense, since they obviously have the original files on hand. Or could it be that the United States leaked the documents with faulty intelligence strewn throughout their contents to confuse Russia ahead of a Ukrainian offensive?"

I would think the smarter decision would be to just claim they're entirely fake, accept you screwed up and ignore them (while changing your plans up) rather than semi-confirm their authenticity by trying to have them taken down. That said, I don't work for the Pentagon.

They have their smartest transgender, cisgender, intersectional, Latinx millennial minds working on this so I'll let them handle it for themselves.

[Header image by Touch of Light via Wikicommons, CC BY-SA 4.0]

Follow InformationLiberation on Twitter, Facebook, Gab, Minds and Telegram.