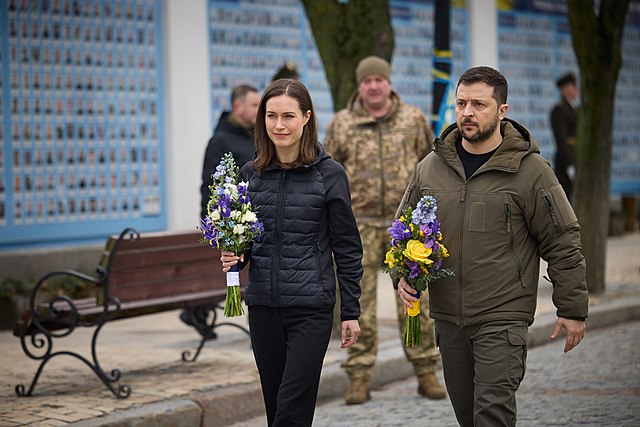 NATO princess Sanna Marin lost her reelection bid on Sunday in Finland's election.



From BBC, "Sanna Marin defeated by Finland's conservatives in tight race":

Finnish conservative leader Petteri Orpo has won a nail-biting three-way election race, defeating Prime Minister Sanna Marin's centre left.

"We got the biggest mandate," said the leader of the National Coalition Party, after a dramatic night in which the result gradually swung away from Ms Marin's Social Democrats.


Mr Orpo secured 20.8% of the vote, ahead of the right-wing populist Finns Party and the centre left.

The populists won a record 20.1%.

It is a bitter defeat for Ms Marin, who increased her party's seats and secured 19.9% of the vote.
Marin successfully pushed Finland to join NATO, with the accession set to be ratified in days.


Who knows how much input she actually had on any of this. I suspect Finland has their own deep state that was running the show while she was out partying.



Her conservative opponent who won, Petteri Orpo, is also pro-NATO. The more nationalistic Finns Party, which was critical of NATO and the EU in the past, caved on their position in March after Russia moved on Ukraine.

[Header image by the Finnish Government, CC BY 2.0]

Follow InformationLiberation on Twitter, Facebook, Gab, Minds and Telegram.