"There's Only One Thing That Would Stop Our Children From Busting Into These Liquor Stores ... Reparations"
Chris Menahan
InformationLiberation
Mar. 08, 2023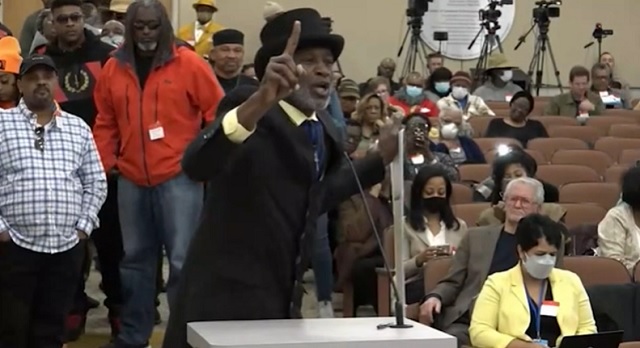 There is "only one thing" that will stop black youth from looting liquor and jewelry stores "and that's reparations," community activist Morris "Big Money Griff" Griffin told the California Reparations Task Force.

"There's only one thing that would stop our children from busting into these liquor stores; there's only one thing that would stop our kids from busting into these jewelry stores, stealing watches and jewelry, and that's reparations," Big Money Griff said while speaking before the Reparations Task Force in Sacramento last week.


"Pay us reparations or we will rob you" might not sound like the greatest argument to us but it's the one Big Money Griff is making.

As you can hear from the crowd, Griff has plenty of support.

Multiple cities in California are already paying "urban" youth not to commit murder, so this would just be an expansion of policies they already have on the books.

The Task Force said last week they're considering reparations payments of $360,000 each to some 1.8 million eligible blacks in California, which could total around $650 billion.

Follow InformationLiberation on Twitter, Facebook, Gab, Minds and Telegram.