"You're a Good Guy. No Question": Judge Goes Easy on Attorney Who Helped Firebomb NYPD Car During BLM Riots
Chris Menahan
InformationLiberation
Jan. 30, 2023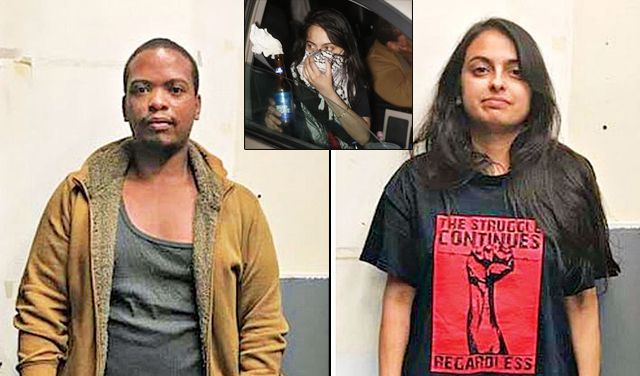 A New York judge sentenced Colinford Mattis to just 12 months in prison for his part in the firebombing of a NYPD vehicle during the 2020 Black Lives Matter riots after concluding that he's a "good guy."

From Yahoo News, "Attorney who helped firebomb NYPD car during BLM protests sentenced to prison":

In a dramatic hearing on Thursday, a federal judge sentenced a corporate attorney who firebombed a police car during the 2020 Black Lives Matter protests to a year in jail, arguing that his prestigious education — boarding school, Princeton, a law degree from New York University — should have rendered him a peacekeeper, not an instigator.

"You're not one of the oppressed. You're one of the privileged," senior Eastern District of New York Judge Brian Cogan told Colinford Mattis, even as he expressed admiration for what the 35-year-old had accomplished in his life.

The sentencing marked the culmination of a two-and-a-half-year legal battle that saw Mattis and his co-defendant, Urooj Rahman, become symbols of the nation's political tumult and divisions. Spanning two presidential administrations, their case saw competing imperatives play out in public and in the courtroom, as well as in the media.

[...] The Justice Department under then-President Donald Trump sought to put them away for at least 45 years. But then Joe Biden became president, and in both cases the Justice Department [under Merrick Garland] settled for much less. They ended up pleading guilty last summer to conspiracy to commit arson. Both will lose their law licenses.

"You're a good guy. No question," Cogan told Mattis, dressed in a blue shirt and tan khakis. Before reading the sentence — 12 months and one day, a fine of $30,000 and one year of probation — the judge asked for a few moments of quiet contemplation, a final opportunity to think through a case that had become a topic of national interest and a referendum on racism and policing, privilege and justice, not to mention the coronavirus pandemic that seemed to bring those and other forces into inescapable public confrontation.
Contrast Merrick Garland's vindictive prosecution of pro-life Mark Houck with the mercy he showed to Mattis and Rahman by revising their plea agreement.


Garland's naked bias is criminal.

Follow InformationLiberation on Twitter, Facebook, Gab, Minds and Telegram.