EU Commission VP Threatens Elon Musk: 'There Will Be Sanctions' If You Allow Free Speech on Twitter
Chris Menahan
InformationLiberation
Jan. 23, 2023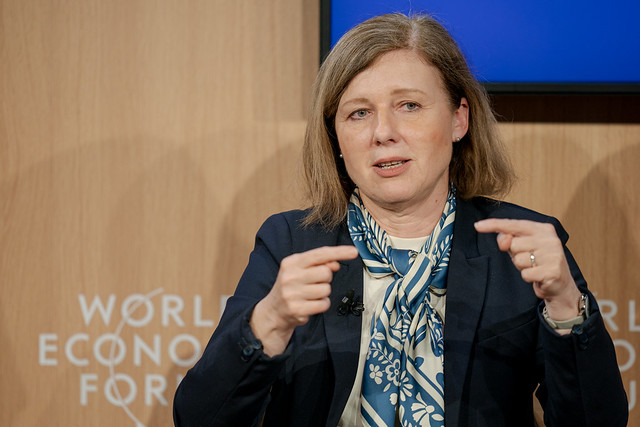 EU Commission VP for Values and Transparency Vera Jourova threatened Elon Musk that he will be hit with "sanctions" if he allows free speech on Twitter.


"The time of the Wild West is over," Jourova told EuroNews while attending the World Economic Forum in Davos last week. "We will have the Digital Services Act [DSA]. We will have the Code of Practice as a part of this legislation.

"So, after Mr Musk took over Twitter with his 'freedom of speech absolutism,' we are the protectors of freedom of speech as well," she continued. "But at the same time, we cannot accept, for instance, illegal content online and so on. So, our message was clear: we have rules which have to be complied with, otherwise there will be sanctions."

Protecting free speech means banning "hate speech," Jourova said:

"How to push them to do things? We had some 'gentlemen's agreements,' like the Code of Conduct against Hate Speech, which was very important in 2016 when we saw an extreme rise of hatred online targeted to concrete people or groups of citizens."

"So, I always like to combine decent communication and discussion, and testing how far they can go under the framework of some sort of social responsibility."
Jourova also took part in a panel discussion at Davos last week where she predicted that the US will follow the EU and "soon" have laws to punish "illegal hate speech."

[Header image by the World Economic Forum, CC BY-NC-SA 2.0]

Follow InformationLiberation on Twitter, Facebook, Gab, Minds and Telegram.