'An Honor For The Whole Country': Taliban Unveil New 'Mada 9' Supercar With Trailer 'Filmed At Bagram Air Base'
Chris Menahan
InformationLiberation
Jan. 12, 2023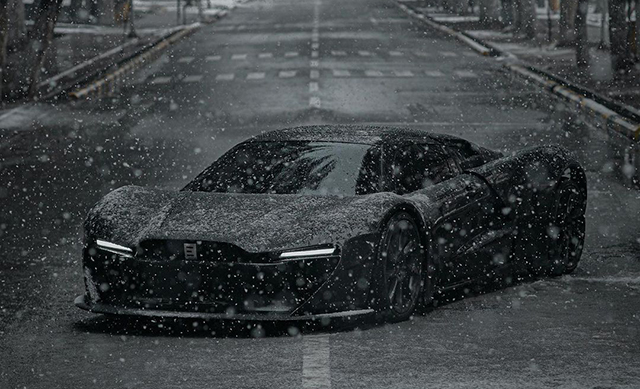 The future looks bright for the "Talibros."

From The Daily Mail, "The Taliban unveils its SUPERCAR (powered by a Toyota Corolla engine): Afghanistan's rulers declare the vehicle 'an honour' for the nation":

The Taliban has unveiled the first ever supercar designed and made in Afghanistan.

The aggressive and sleek-looking Mada 9 prototype sports car is the culmination of five years of design and development led by 30 engineers at manufacturer ENTOP and Kabul's Afghanistan Technical Vocational Institute (ATVI).

Its capabilities on the road remain to be seen - the vehicle is immobile in almost all footage circulating on social media, and ENTOP has not released any performance data whatsoever.
It's unlikely to rival the likes of Bugatti and McLaren with the team behind Mada 9 claiming its engine is that of a comparatively pedestrian Toyota Corolla hatchback.

Taliban spokesman Zabihullah Mujahid proudly posted images of the car on social media and said its construction was an 'honour' for the whole country.
Haters gonna hate.

ENTOP released this trailer on YouTube that's said to have been filmed at Bagram Air Base:



Here's what's under the hood:







There's no word yet on whether they'll be shipping them overseas.

Follow InformationLiberation on Twitter, Facebook, Gab, Minds and Telegram.