Houston: Man Shoots Armed Robber at Taco Joint, Returns Victims' Cash, Leaves
Chris Menahan
InformationLiberation
Jan. 07, 2023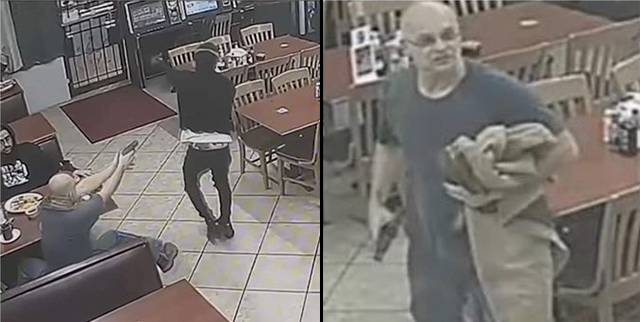 The Good Samaritan is now "wanted" for "questioning" by the Houston police.

[UPDATE: Hero Customer Who Shot Armed Robber at Houston Taco Joint Ordered to Face Grand Jury by Soros-Funded D.A.]

[First clip has no audio but shows the robber's entrance and cuts off at the shooting. Second clip has audio and shows the shooting but starts in the middle.]


From KHOU, "HPD: Robber shot, killed by customer at taqueria in SW Houston":

A customer at Ranchito Taqueria shot and killed a man who robbed the restaurant in southwest Houston late Thursday night, according to the Houston Police Department.

It happened just before 11:30 p.m. Thursday at the restaurant on S. Gessner near Bellaire Boulevard.

Houston police said the armed man in a mask came inside the restaurant, demanding money and wallets from customers. However, as he was leaving, one of those customers shot the suspect.
The video appears to show the "suspect" was aiming his weapon at the patron at the top left of the frame when he was shot.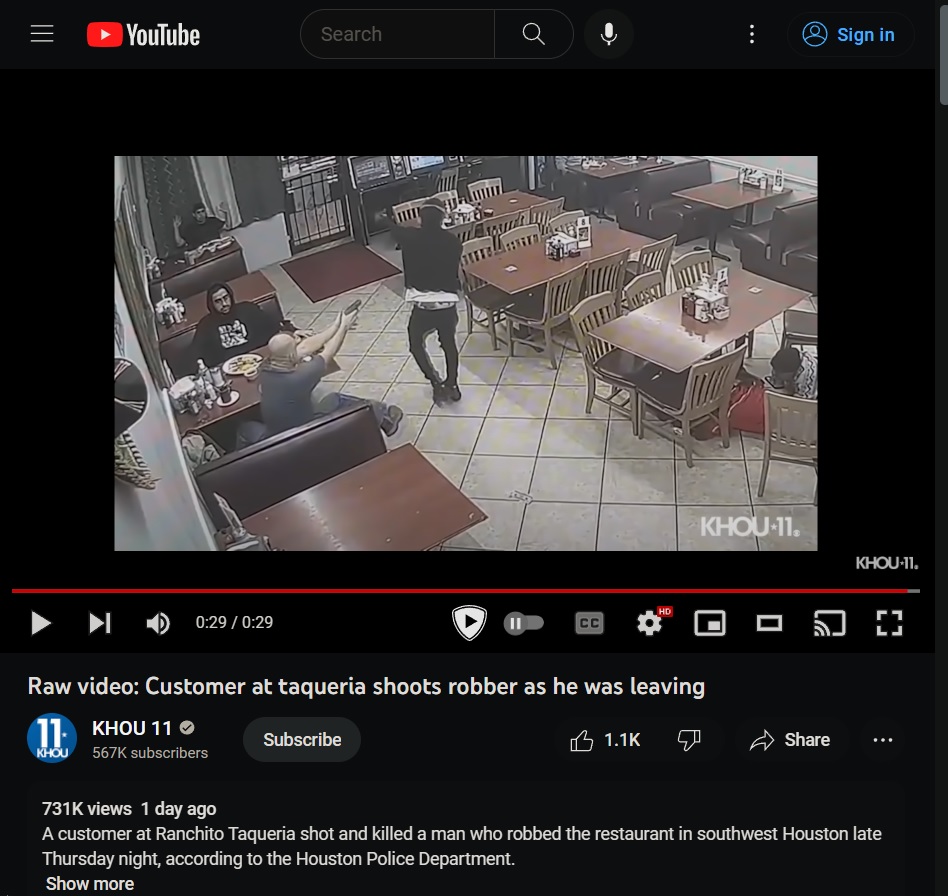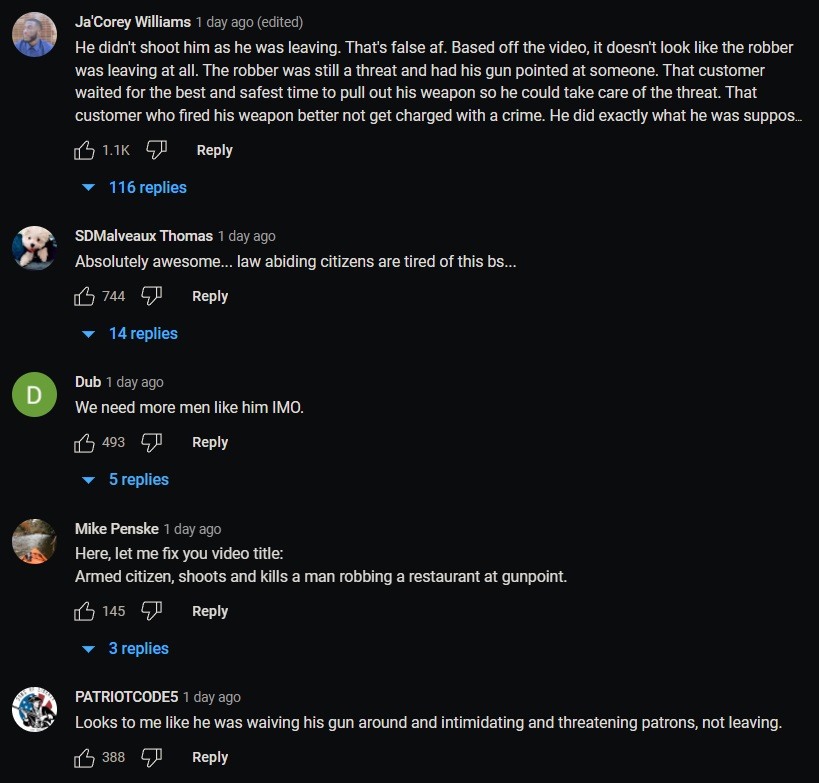 Whether he was "leaving" or not is anyone's guess and is not even relevant to whether the shooting was justified.

The shooter collected the stolen money from the robber and returned it to the other patrons, police said. Then the rest of the people in the restaurant left the scene before the police arrived.
HPD said the suspect "had a plastic pistol possibly an aero soft or possibly a little BB pistol."

HPD put out this disgraceful statement on Friday:


The only thing this man should be "wanted" for is to give him a Medal of Freedom.

Harris County district attorney Kim Ogg is a Soros-funded Democrat, so there's a decent chance she actually wants to charge him with a crime.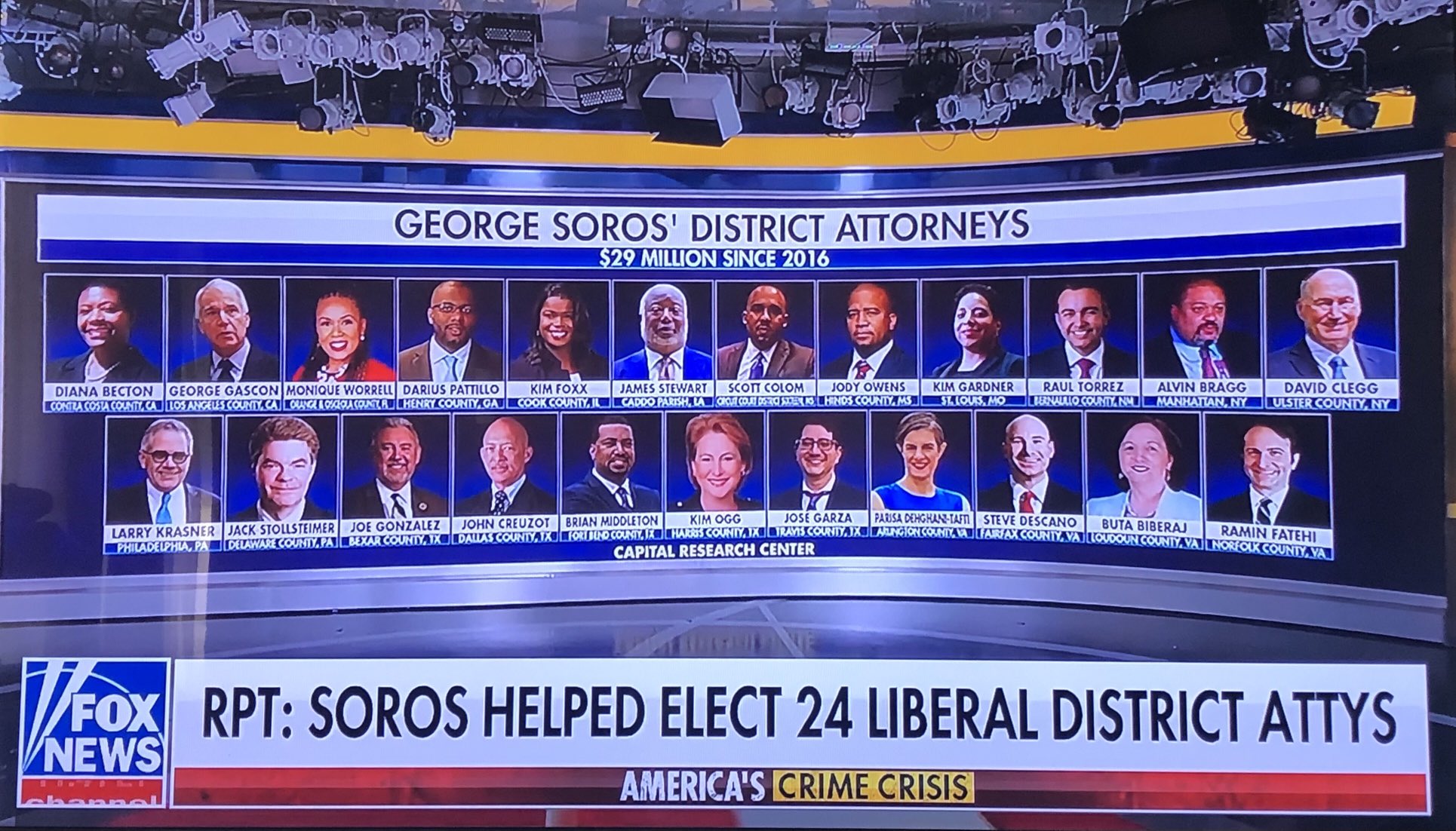 Follow InformationLiberation on Twitter, Facebook, Gab, Minds and Telegram.