The Guardian Blames Post-BLM Murder Surge On Global Warming
Chris Menahan
InformationLiberation
Jan. 02, 2023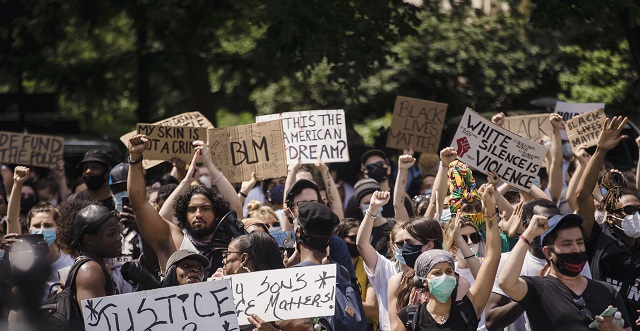 The surge in murders that followed the Black Lives Matter "racial reckoning" was actually the result of global warming, according to the Guardian.

From The Guardian, "Almost 8,000 US shootings attributed to unseasonable heat – study":

Almost 8,000 shootings in US cities in recent years were attributable to unseasonably warm temperatures, according to a new study. The researchers said the work suggested the climate crisis could be contributing to increased gun violence by pushing temperatures beyond the normal ranges.

Shootings were already known to peak in summer, when people are outside more and when heat can increase aggression. But the new research took account of the season and showed that above average temperatures at any time of year increased the risk of shootings.

The study, the largest to date on the issue, assessed shooting in 100 US cities from 2015 to 2020. The scientists said the knowledge that unusually warm temperatures were linked to an increase in shooting incidents could enable community prevention measures to be targeted towards hotter days.

They also said increasing tree cover and green spaces can reduce gun violence, especially in the most deprived neighbourhoods. Both measures are known to cool urban areas and this link is now being investigated.
Indeed, you can let all the thugs and gang members out of prison just so long as you plant more trees in their neighborhoods to keep them from murdering people!

Follow InformationLiberation on Twitter, Facebook, Gab, Minds and Telegram.