Mitch McConnell Says Sending Billions to Ukraine is The 'Number One Priority' of Most Republicans
Chris Menahan
InformationLiberation
Dec. 21, 2022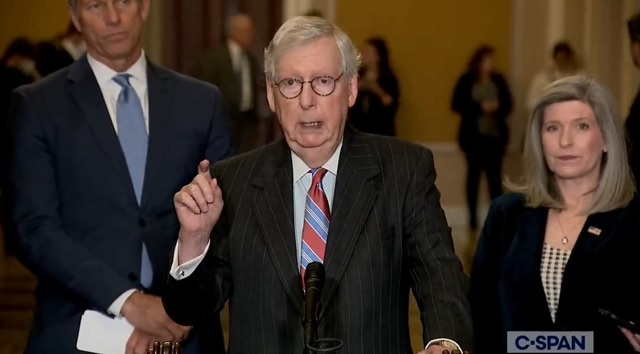 Senate Republican leader Mitch McConnell declared on Tuesday that providing aid to Ukraine "is the number one priority for the United States right now according to most Republicans."


McConnell said on Wednesday, ahead of Zelensky's visit, that Republicans fought with the Biden administration to demand US taxpayers give Ukraine billions more in funding than even the Democrats wanted.

"Continuing our support for Ukraine is morally right, but it is not only that," McConnell said. "It is also a direct investment in cold, hard, American interests."

"That's why Republicans rejected the Biden Administration's original request for Ukraine assistance as insufficient. The Administration's initial plan assumed there would be a lull in fighting over the winter and so the disbursement rates of weapons would decrease. But hoping for the best cannot mean that we fail to prepare for the worst. Rather than slowing assistance, we should be speeding up international deliveries to Ukraine, to help them take back more territory and better prepare for whenever they next go on the offensive."

This is why it's not worth your time or energy fretting too much about the GOP losing the midterms.

Follow InformationLiberation on Twitter, Facebook, Gab, Minds and Telegram.