Elon Musk Makes Poll Asking If He Should Step Down As Head of Twitter, 57% Say 'Yes'
Chris Menahan
InformationLiberation
Dec. 19, 2022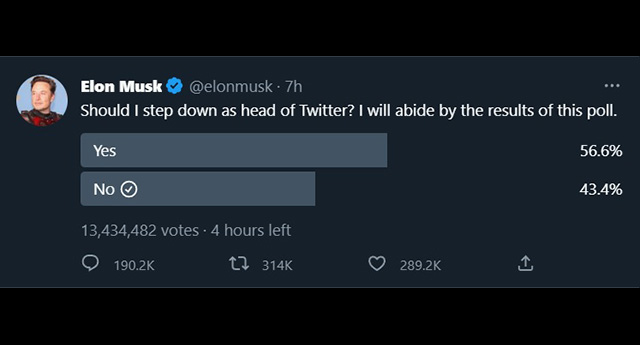 Twitter CEO Elon Musk posted a poll on Sunday asking whether he should step down as the head of Twitter and said he'll "abide by the results."


"Yes" is leading 56.6% to 43.3% as of 2AM EST.

I voted no because even though he's a mixed bag and his decisions are all over the place he seems to come to his senses over time and has made more good decisions than bad ones.

I don't know if the poll is getting botted or what (I suspect it is) but I do know pretty much everyone agrees the new policy he rolled out banning links/accounts promoting alternative social media platforms is supremely idiotic.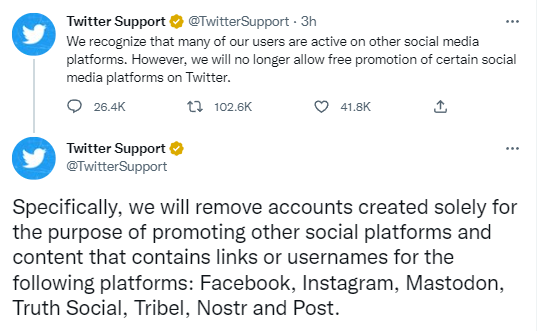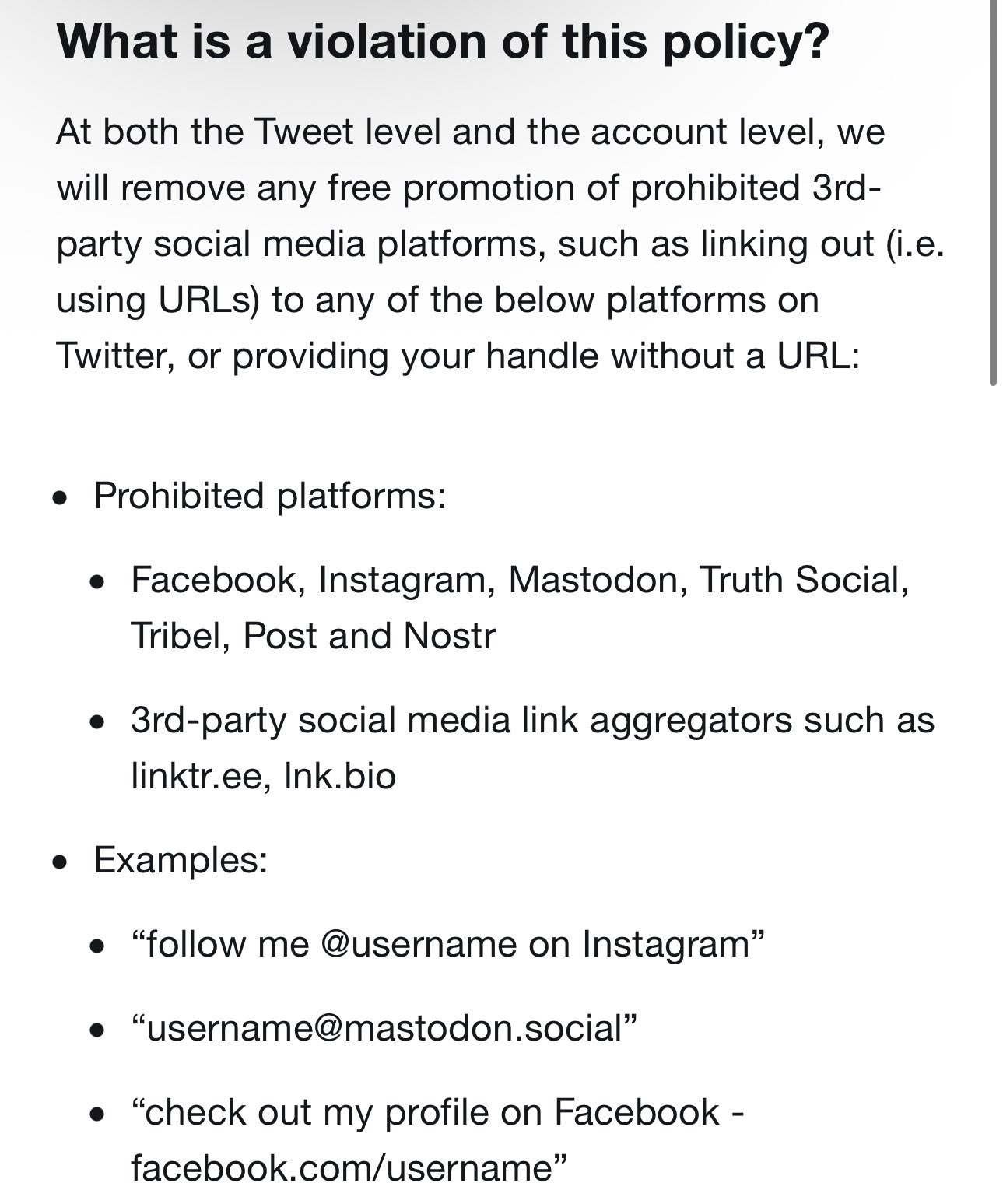 Gab was apparently banned under this rule along with tons of other users, seemingly just as a result of automation.

Nonetheless, Musk reversed course on the new rule in less than 24 hours and apologized.



Musk posted his poll asking whether he should step down shortly after.

This is straight off his feed:




It seems like he's ruling out Fridman, at least:



Musk should stick to his original plan of allowing free speech and defeating the woke mind virus.

Follow InformationLiberation on Twitter, Facebook, Gab, Minds and Telegram.