Jordan Peterson Calls For YouTube to Censor Anonymous Critics of His Fawning Netanyahu Interview
Chris Menahan
InformationLiberation
Dec. 07, 2022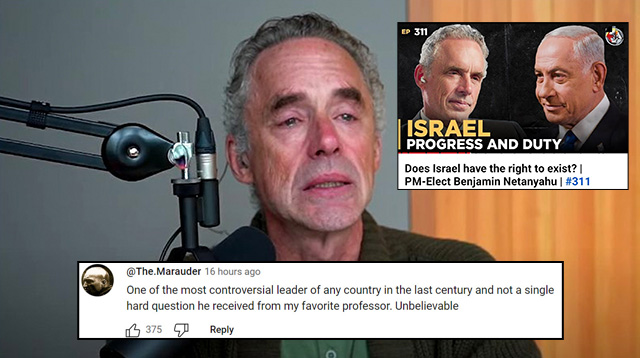 Jordan Peterson on Tuesday called for YouTube to segregate all anonymous commenters because his viewers overwhelmingly criticized his embarrassing, fawning interview of Israeli President Benjamin Netanyahu.

Peterson, who now works for Ben Shapiro at The Daily Wire, went to Israel last month with Shapiro to shill for Netanyahu.

Since returning, he has made it his mission to ban anonymity on the internet to combat "anti-Semitism" and silence "anonymous troll demons."

Peterson's interview with Netanyahu, which closer resembles a paid advertorial than any sort of journalism, was 90 minutes of gaslighting with Peterson letting Bibi bulls**t about every topic under the sun without any serious pushback.





The comments were overwhelmingly critical:





Peterson started crying in the comments over the negative responses he was getting: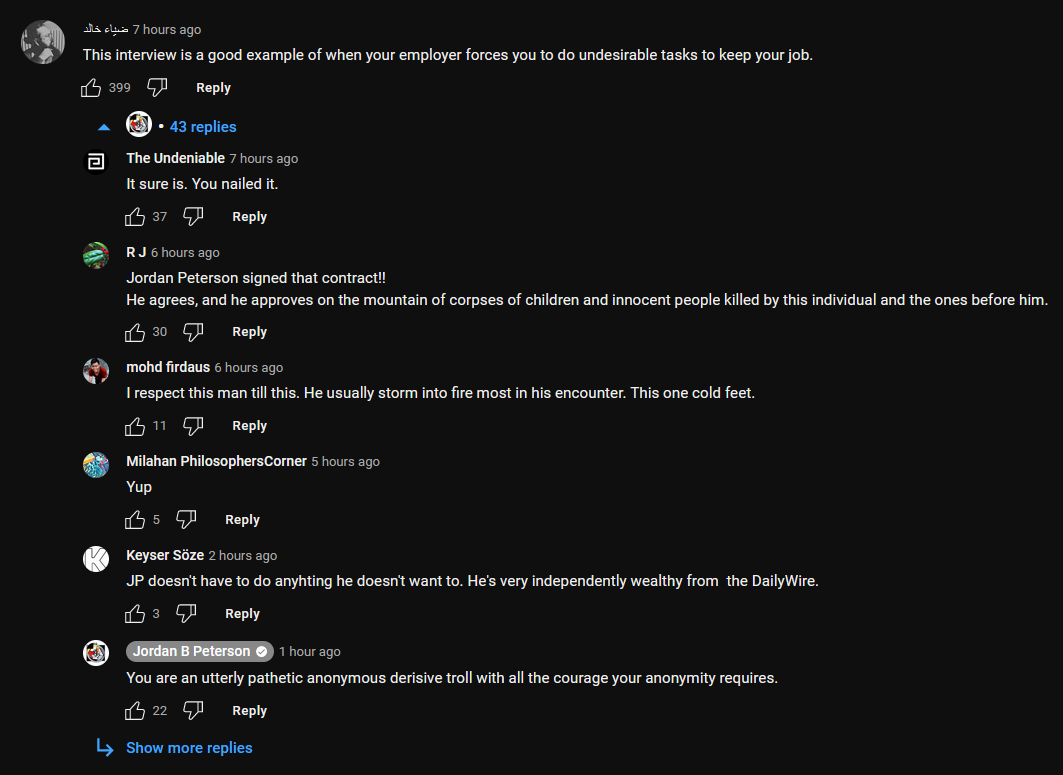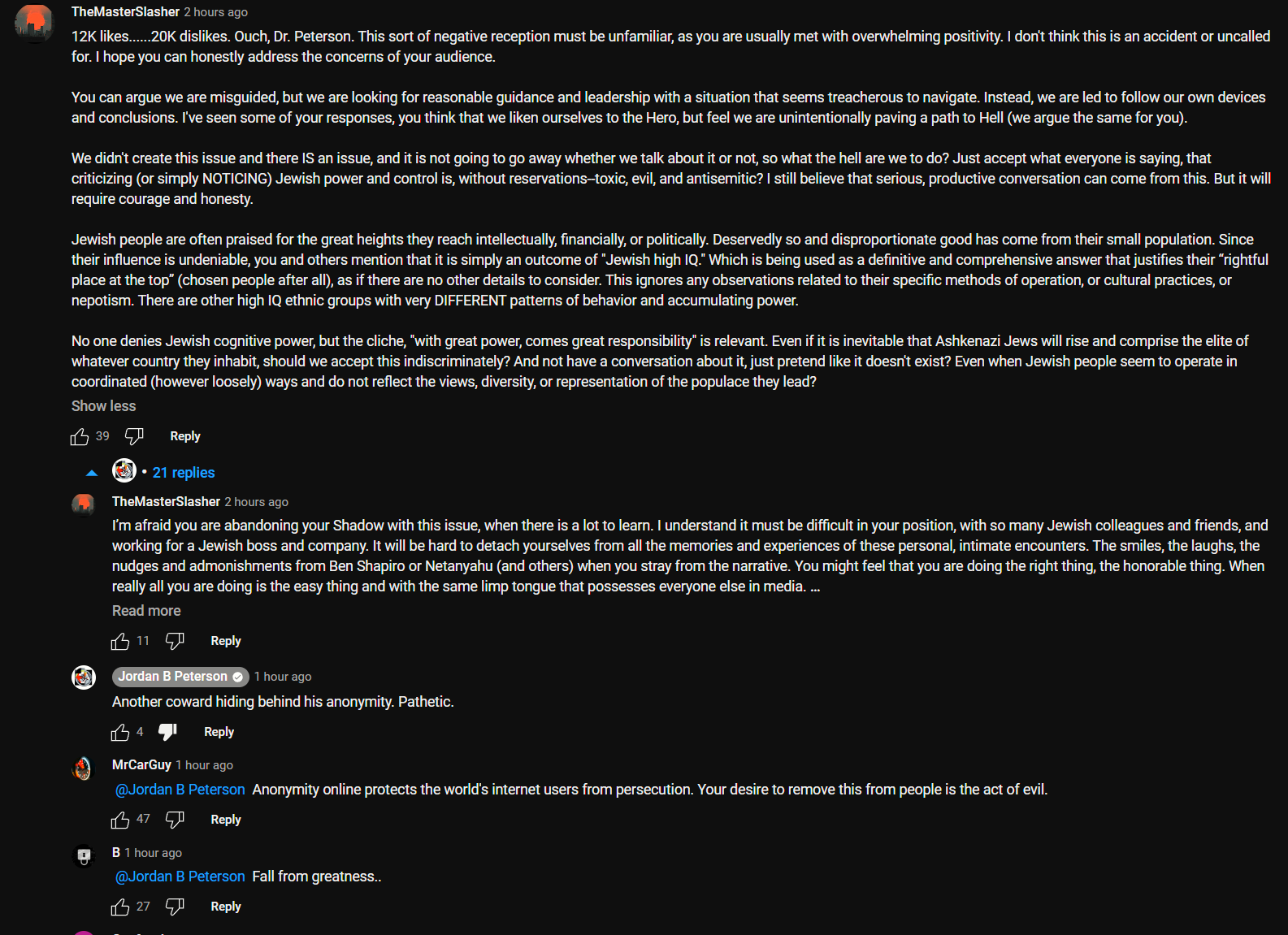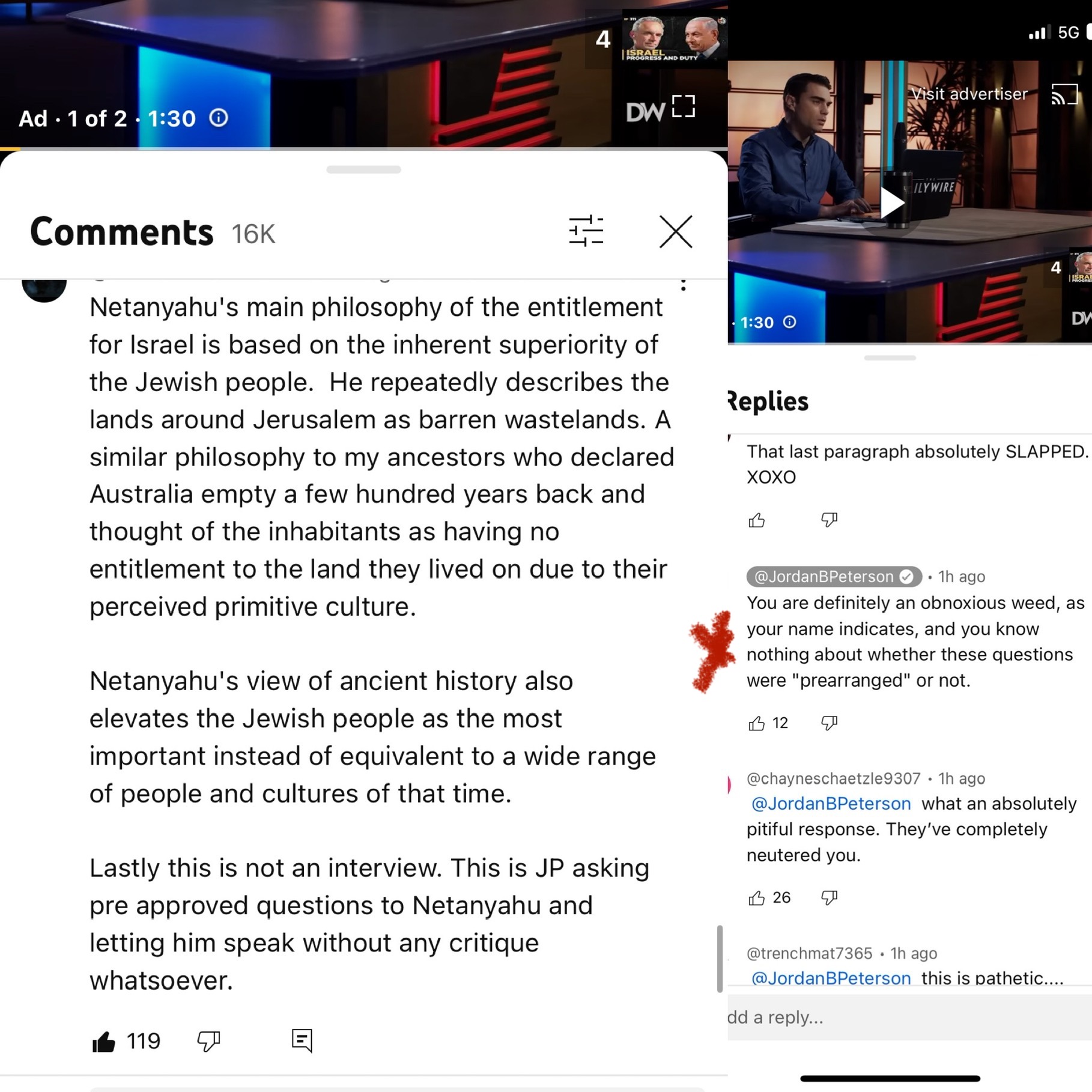 He then took to Twitter to lobby YouTube to silence his critics.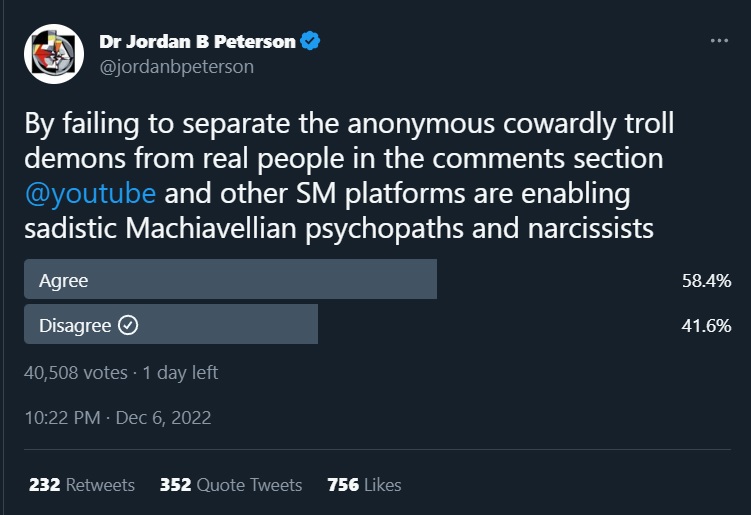 Here's a newsflash, Peterson: those comments are just the ones that made it past YouTube's automated AI censorship algorithms (which were developed together with the Anti-Defamation League).

You're only seeing a fraction of the backlash against you.

I distinctly remember how Peterson in 2017 canceled Faith Goldy for doing a podcast with The Daily Stormer while covering Charlottesville because he said: "It was her journalistic responsibility to question them, she had to ask at least one hard question -- at least one -- three would be better."



Peterson didn't ask one hard question of Netanyahu, let alone three.

Peterson should follow his own "rules for life" rather than crying incessantly and demanding all his critics be censored.

Follow InformationLiberation on Twitter, Facebook, Gab, Minds and Telegram.