Report: Yoel Roth, Far-Left Twitter Censorship Czar, Has Resigned
Chris Menahan
InformationLiberation
Nov. 10, 2022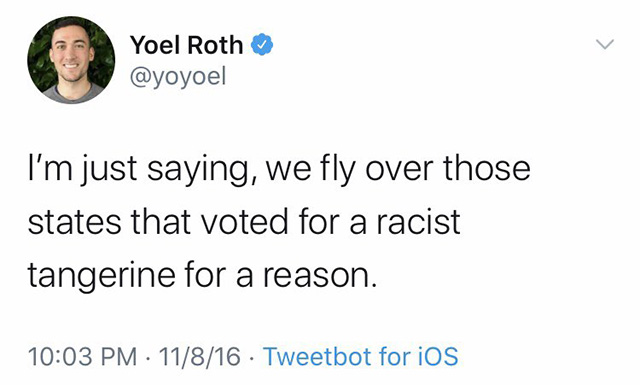 Yoel Roth, the far-left libtard Elon Musk had in charge of censoring users on Twitter, reportedly quit his job on Thursday.

"Twitter's head of safety and integrity, Yoel Roth, left the company Thursday, according to Twitter employees who spoke on the condition of anonymity because they were not authorized to speak to a reporter," the Washington Post reports. "Roth had become the public face of Twitter's content moderation policies in the days after Musk assumed ownership of the company."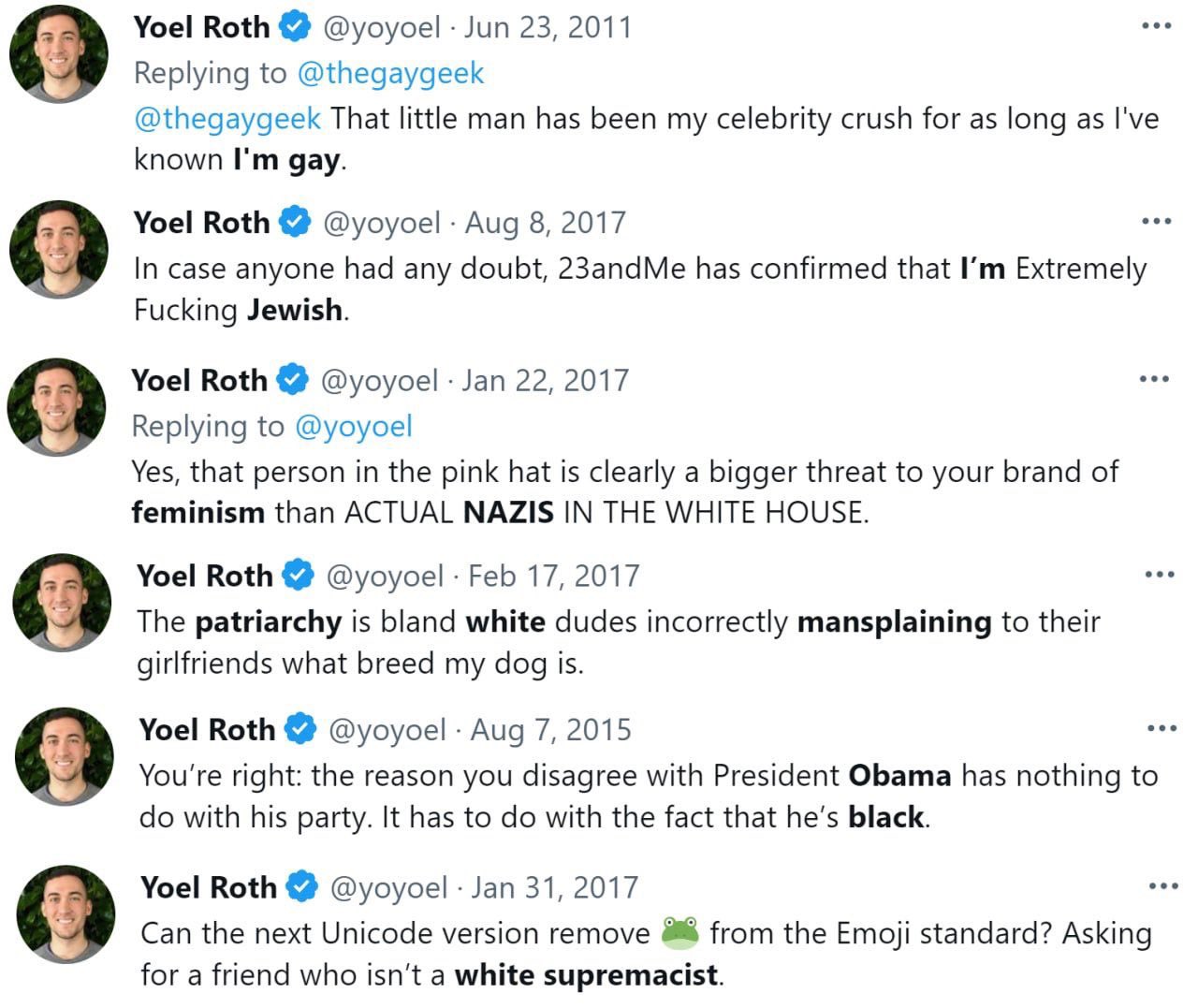 Robin Wheeler, another libtard, also left the company.

Wheeler was whining about the prospect of "hate speech" appearing next to ads earlier this week in a Twitter space with Elon Musk (the hate speech against whites, Christians and men that's been all over Twitter every day for years now is of course just fine).



Roth's last tweet was boasting about how Twitter is combatting "hateful conduct" by censoring posts containing "slurs" from appearing in Search (aka shadowbanning).


According to Reuters, other dead weight leaving the company includes Twitter's Chief Security Officer Lea Kissner, Chief Privacy Officer Damien Kieran and Chief Compliance Officer Marianne Fogarty.


"The U.S. Federal Trade Commission said it was watching Twitter with "deep concern" after these three privacy and compliance officers quit," Reuters reports. "These resignations potentially put Twitter at risk of violating regulatory orders."

Joe Biden on Wednesday also threatened Musk after being prodded by Bloomberg White House reporter Jenny Leonard.


"Do you think Elon Musk is a threat to national security? And should the U.S., with the tools that you have, investigate his joint acquisition of Twitter with foreign governments, which include the Saudis?" Leonard asked Biden.

"I think that…Elon Musk's...cooperation and/or...technical relationships with other countries, uh...is worthy of being looked at," Biden responded. "Whether or not he's doing anything inappropriate, I'm not suggesting that. I'm suggesting that it's worth being looked at. And uh...that's...that's all I'll say."

Musk started charging $8 a month for a Blue Check badge earlier this week as a way to make Twitter independent of advertiser dollars.

The Anti-Defamation League last week ordered a global advertiser boycott against Musk's Twitter for not censoring Kanye West and doing enough to combat "anti-Semitism."

If Musk embraces free speech and chooses not to censor content to the liking of Google and Apple, they may ban Twitter from their app stores as they did with Gab.

Despite the attacks, Musk said Tuesday that Twitter usage is "at an all-time high."


"Please note that Twitter will do lots of dumb things in coming months," Musk said in another post. "We will keep what works & change what doesn't."


Follow InformationLiberation on Twitter, Facebook, Gab, Minds and Telegram.