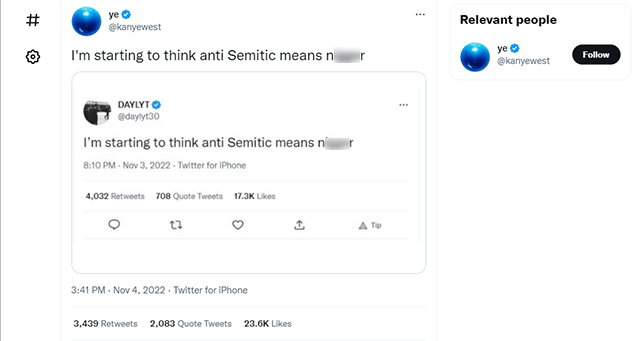 Kanye "Ye" West on Friday tweeted that he's starting to think that labeling black people "anti-Semitic" is just code for calling them the n-word.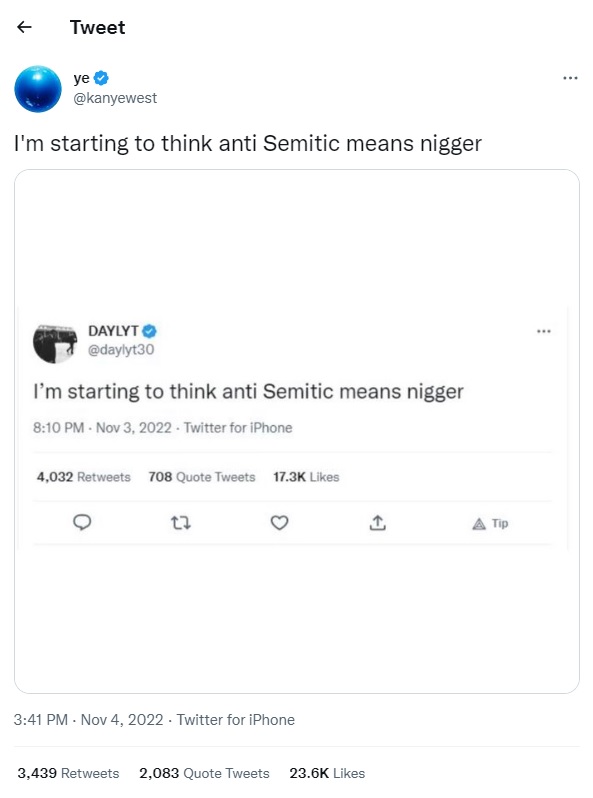 In perhaps the first case ever of Twitter censoring a black person for using the n-word, Ye's tweet was deleted for "violat[ing] the Twitter Rules."





The tweet is archived here.

I don't remember Vijaya Gadde ever censoring a black person for using the n-word but I guess Ye's tweet was too much for Twitter's new chief censor, Yoel Roth.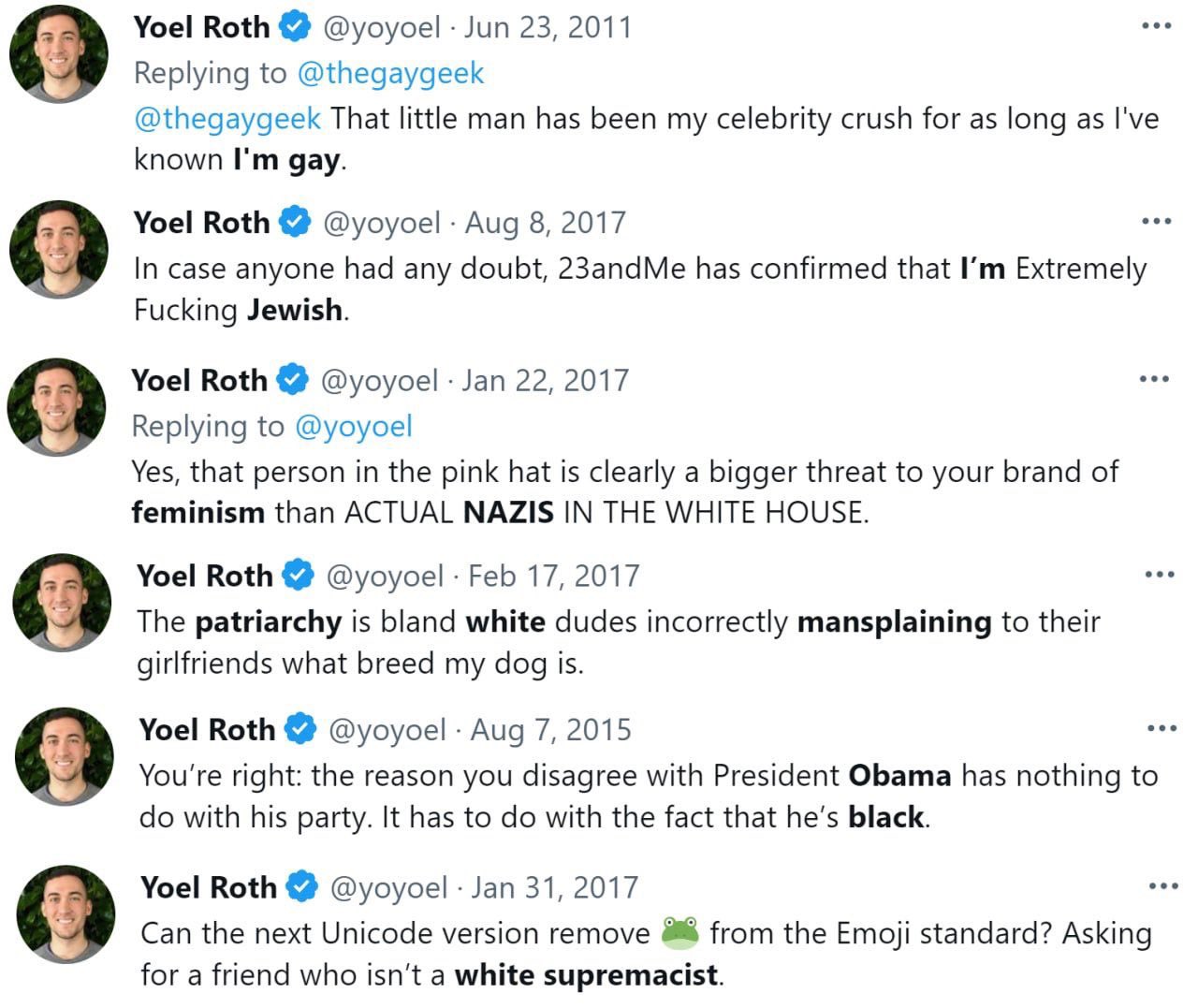 The user he quoted, DAYLYT30, also had his tweet deleted for violating Twitter's rules.

Ye also shared a clip from an interview with rapper Charleston White saying Ye is being whipped again and again like a slave for "standing up."


Here's a longer clip of the same interview:


Ye on Thursday shared scandalous texts purportedly from his Jewish trainer Harley Pasternak telling him to "please apologize to my people" or else he'll have him "institutionalized again where they medicate the crap out of you, and you go back to Zombieland forever."




"What should be obvious by now is that I was raised to stand for my truth regardless of the consequences," Ye said. "So I will say this again[.] I was mentally misdiagnosed and nearly drugged out of my mind to make me a manageable well behaved celebrity."

"I was told that if I expose the truth of the bad business practices everything is gonna be taken from me," he said. "Including my black children."

"And everyone has bore [witness] to the public Emmett Tilling of Ye. But GOD has put something on my heart not to backdown."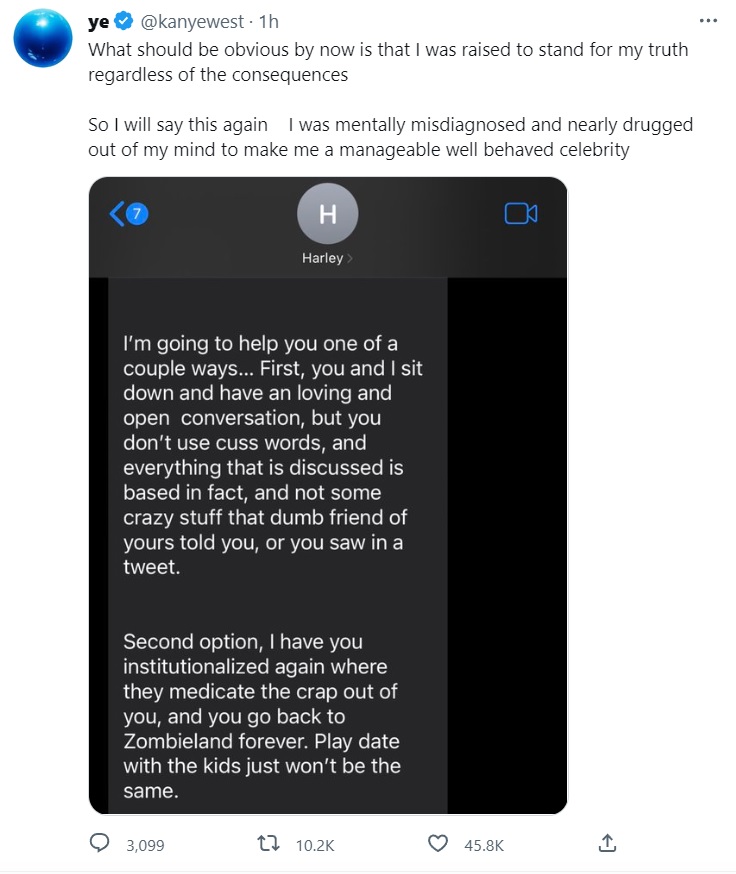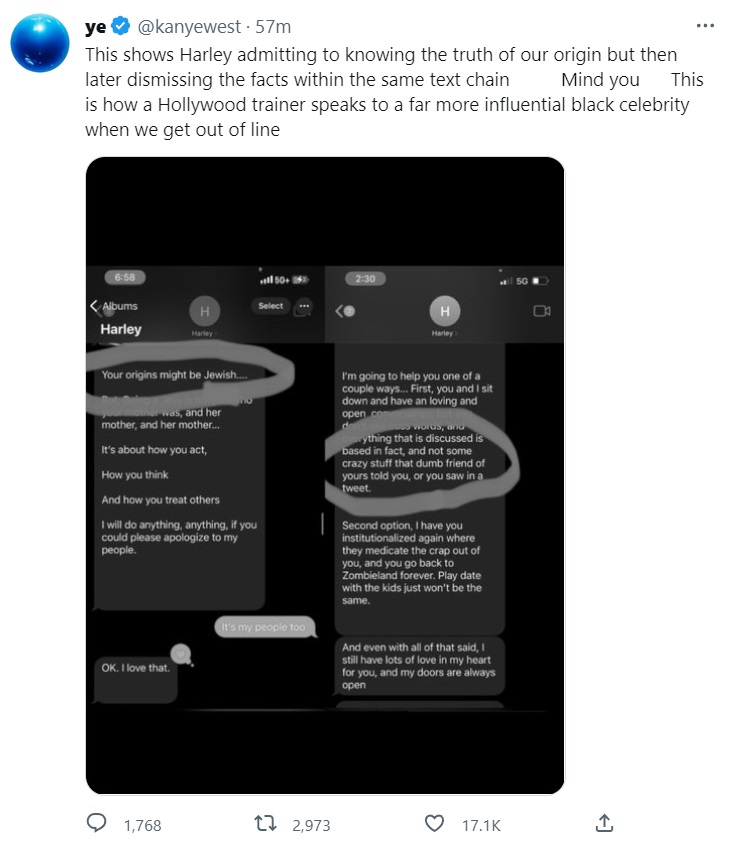 Follow InformationLiberation on Twitter, Facebook, Gab, Minds and Telegram.