Stephen Miller's America First Legal Running Ads in Georgia Highlighting Democrats' Anti-White Bigotry
Chris Menahan
InformationLiberation
Nov. 02, 2022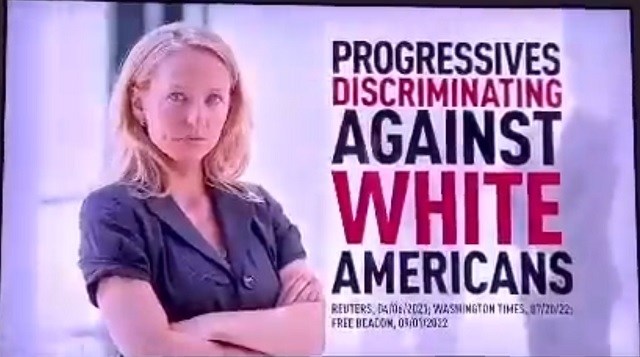 Former President Trump advisor Stephen Miller is running ads in Georgia highlighting how Democrats have embraced anti-white bigotry and open anti-white discrimination.


"When did racism against white people become OK?" the ad from Miller's America First Legal begins. "Joe Biden put white people last in line for Covid relief funds. Kamala Harris said disaster aid should go to non-white citizens first. Liberal politicians block access to medicine based on skin color. Progressive corporations, airlines, and universities all openly discriminate against white Americans. Racism is always wrong. The left's anti-white bigotry must stop. We are all entitled to equal treatment under the law."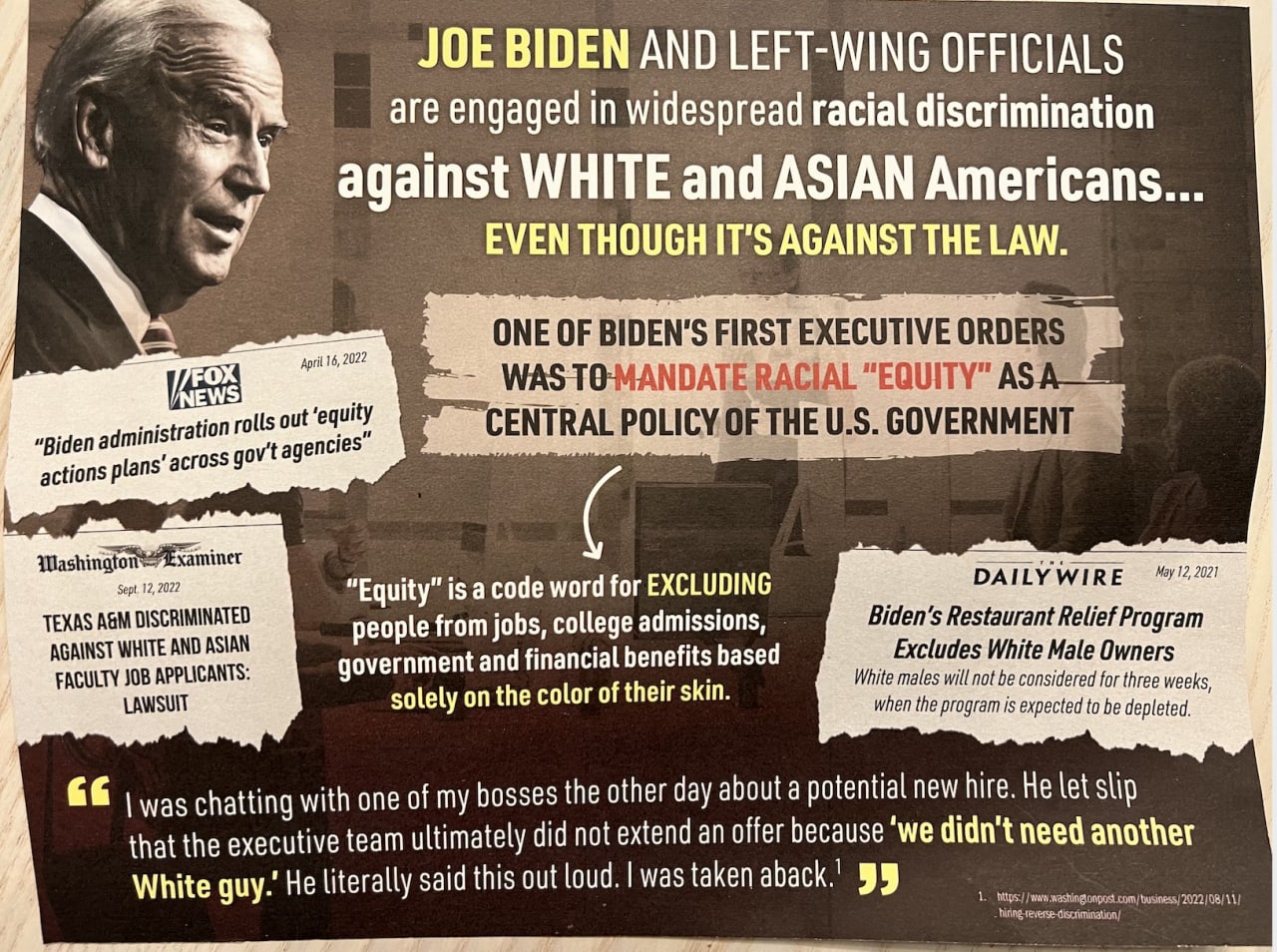 America First Legal is also running radio ads highlighting the Democrats' efforts to sterilize children and mutilate their genitals in the name of "transgenderism."

Democrats are calling for the ads to be banned because telling the truth about what they're doing to us is "hate" and a form of "violence."

From Politico:

America First Legal has made more than $4 million in radio buys across Atlanta, Philadelphia, Pittsburgh, Cleveland and Detroit — cities in competitive states with significant Black populations. The radio ad features a man speaking over ominous music, claiming that children have been pushed to take puberty blockers and get gender-affirming surgery.

"The Biden administration is pushing radical gender experiments on children," the narrator says in the original radio spot. "Tell Joe Biden and left-wing leaders across America, 'Hands off our kids.'"

NAACP president Derrick Johnson said the organization sent letters to radio stations asking them not to run the ad, which he called "the worst I've seen" on the issue this cycle.

"This is playing to the lowest common denominator of hate and otherizing, targeting the LGBT community," Johnson said. "When you create this type of negative reaction to individuals who [don't] present any societal grief, you only create space for people to feel justified for attacking them physically and through public policy."
Derrick Johnson was part of the Elon Musk call where Musk told the ADL and other "civil society leaders" that he'll scrap his commitment to free speech.
America First Legal vice president and general counsel Gene Hamilton defended the radio ad. "The Biden Administration and its allies are advancing a radical agenda that denies biology, denies reality, and denies that they are threatening children," he said in a statement. "We believe in biology and we believe that confused children should not be harmed permanently by individuals with radical agendas."
Democrats are allowed to openly (and illegally) discriminate against whites and mutilate children's genitals but you're not allowed to talk about it.

This is a perfect example of why Musk's futile attempt to find a middle ground with these lunatics will never work.


The right wants to preserve America and protect our heritage while the left wants to destroy America and mutilate children.

Follow InformationLiberation on Twitter, Facebook, Gab, Minds and Telegram.