White House Says "It's Clear That OPEC+ is Aligning With Russia" by Cutting Oil Production
Chris Menahan
InformationLiberation
Oct. 05, 2022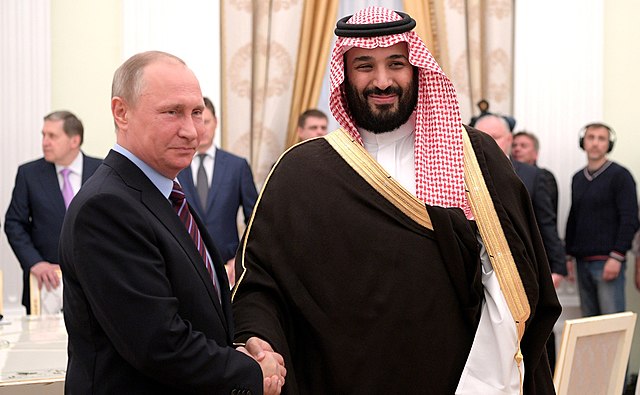 The White House on Wednesday whined that OPEC+ was "aligning with Russia" by agreeing to cut oil production by 2 million barrels per day in defiance of the US.

"It's clear that OPEC+ is aligning with Russia with today's announcement," White House Press Secretary Karine Jean-Pierre said.



From CNBC:

Energy market participants had expected OPEC+, which includes Saudi Arabia and Russia, to impose output cuts of somewhere between 500,000 barrels and 2 million barrels.

The move represents a major reversal in production policy for the alliance, which slashed output by a record 10 million barrels per day in early 2020 when demand plummeted due to the Covid-19 pandemic. The oil cartel has since gradually unwound those record cuts, albeit with several OPEC+ countries struggling to fulfill their quotas.

Oil prices have fallen to roughly $80 a barrel from more than $120 in early June amid growing fears about the prospect of a global economic recession.
I guess all that moral preening directed at the Saudis over Khashoggi's murder wasn't the best idea.

No one wants to be lectured about "human rights" by a regime that tortures and jails its own political opposition.


In order to suppress oil prices ahead of the midterms and lessen the impact of the (likely US-backed/arranged) sabotage of the Nord Stream pipelines, the Biden regime is planning to further drain our strategic reserves.


If World War III were to break out with Russia or China as a result of the Biden regime's endless provocations, we will have drained oil reserves and depleted stockpiles of HIMARs, ammunition, Javelins and Stinger missiles because they were all sent to Ukraine.

Follow InformationLiberation on Twitter, Facebook, Gab, Minds and Telegram.