MSNBC Pushes Civil War: 'We Are At War' With 'Evil' Trump Voters
Chris Menahan
InformationLiberation
Sep. 05, 2022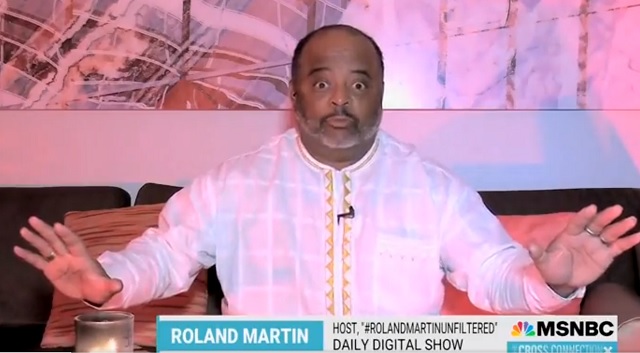 MSNBC is once again pushing for a civil war and encouraging libtards to prepare to fight their neighbors.

In July, MSNBC host Zerlina Maxwell had US intelligence asset Malcolm Nance on to warn that around 30% of the country are white extremists and they're part of an "insurgency" that "we may have to fight."

On Saturday, MSNBC host Tiffany Cross had talk show host Roland Martin on to hype up the threat of a "civil war" with "evil" Trump voters.

"We are at war with these people," Martin declared. "These folks are evil!"

"They have allowed evil into their house with Donald Trump!" Martin continued. "He has now dominated the party. This evil is spreading. And when you are in a war footing, you have to respond accordingly. When the enemy is coming at you you, can't fall down, you can't break down. This means war!"


"Obviously Republicans are, I think, the biggest threat to democracy," Cross declared during the same show. "We don't separate right-wing extremists and Republican Party anymore."


Cross had opened her show by telling viewers "it feels like we're not just that the brink of Civil War, but that one has already begun."


MSNBC's Michael Beschloss also hyped the threat of civil war together with host Symone Sanders.

Beschloss said that Trump complaining about having his home raided by the FBI amounted to him "basically saying to Americans that 'there should be Civil War; there should be violence, in case I get indicted.'"



"As you've seen from my feed, MSNBC has spent the weekend hyping civil war — which is now including making up fake Trump quotes," Grabien's Tom Elliott commented.


MSNBC is working to inspire another James T. Hodgkinson.

Follow InformationLiberation on Twitter, Facebook, Gab, Minds and Telegram.