GOP Senators Gearing Up to Sell Out Their Voters On Gay Marriage Following Sell Out On Gun Control
Chris Menahan
InformationLiberation
Jul. 25, 2022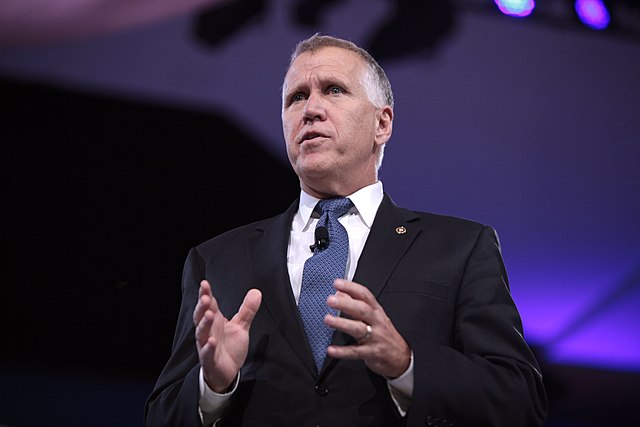 GOP Senators are looking to follow up their historic sell out on gun control with yet another historic sell out on gay marriage.

GOP leaders appear willing to shatter the illusion they represent any sort of opposition party in a desperate bid to keep the pendulum from swinging back on the gay agenda.

From Politico, "The Midwestern pioneer lobbying Republicans on same-sex marriage":

[A]fter Justice Clarence Thomas mused about revisiting the Obergefell v. Hodges decision as a next step after to the court's Roe v. Wade reversal, and 47 House Republicans backed codification of marriage equality, [America's first openly gay senator, Tammy Baldwin] got a herculean assignment from Senate Majority Leader Chuck Schumer. She's about halfway to the GOP mark she needs to break a filibuster, with five Republican senators signaling their support for same-sex marriage legislation — but finding the next five will be even tougher.

Baldwin spoke to more than 10 Republican senators before the Senate left Washington on Thursday and planned to continue her outreach over the weekend, according to a person familiar with the discussions. She declined to divulge too much about her sensitive talks with the opposing party on an issue that painfully divides them, but she made clear she's feeling good about her discussions.

"They're going well. And I feel hopeful and I have to make some more calls," said Baldwin, who's handing out cards with key points about the bill to on-the-fence GOP members. "I am talking to a lot of folks, but folks who I think want to get to yes."

It's one of the most publicly prominent moments in the soft-spoken Wisconsinite's Senate career so far. Baldwin has won two full terms in a brutal battleground state on the strength of her brand, a blend of head-down liberalism and focus on American blue-collar workers. Yet she shies away from the spotlight much of the time — a stark contrast to Wisconsin's senior senator, conservative bomb-thrower Ron Johnson.
Johnson said last week that should the Democrats' gay agenda bill come before the Senate, "I see no reason to oppose it."
Baldwin isn't the only one whipping the same-sex marriage measure across the finish line. Schumer said he's spoken to the supportive Collins and Sen. Thom Tillis (R-N.C.) about it, and Sens. Kyrsten Sinema (D-Ariz.) and Rob Portman (R-Ohio) are also working behind the scenes to get the bill across the finish line.

Sens. Lisa Murkowski (R-Alaska) and Johnson, who faces a tough reelection race this fall, round out the likely GOP supporters at the moment.
The GOP base is not allowed to have a win. The high everyone got from Roe v. Wade being overturned has got the plebs thinking they can take back their own country and run it to advance their own interests -- and we can't have that, now can we?

The interests of GOP megadonors like transgender billionaire "Jennifer" Pritzker and Paul Singer must always come first!

[Header image of Thom Tillis by Gage Skidmore via Flickr, CC BY-SA 2.0]

Follow InformationLiberation on Twitter, Facebook, Gab, Minds and Telegram.