Slovenian Supreme Court Legalizes Gay Marriage After Citizens Reject Measure in Three National Referendums
Chris Menahan
InformationLiberation
Jul. 19, 2022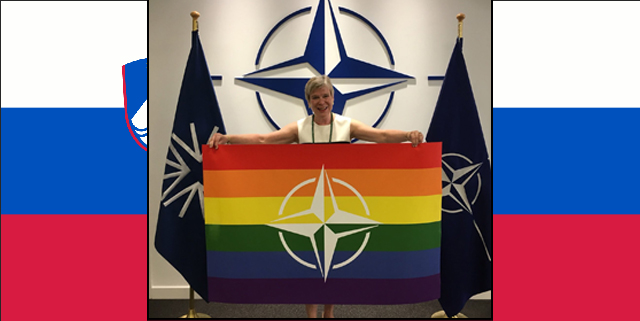 Slovenia's Constitutional Court, the top court in the land, voted to legalize gay marriage despite citizens rejecting the measure in three separate national referendums.

From REMIX NEWS:

Slovenia has become the first former communist eastern bloc country to legalize same-sex marriage, but the decision was far from democratic. Despite Slovenian citizens rejecting same-sex marriage in three separate national referendums, the country's Constitutional Court went ahead and legalized such marriages as well as authorizing adoptions from same-sex couples.

On July 8, six judges voted to legalize same-sex marriages and adoptions, while three voted against. The majority argued that a ban on same-sex marriages is unconstitutional. According to Radio France, the ruling came after two gay couples filed complaints that they could not marry or adopt children.

The judges write that their decision "does not diminish the importance of traditional marriage as a union of a man and a woman nor does it change the conditions under which people of the opposite sex can marry." Previously, Slovenians had opposed universal marriage in three separate referendum votes, the last time in 2015, with 60 percent of citizens voting against the legalization. Pope Francis had also pleaded for a "no" vote, telling Slovenes to "support the family, the reference structure for life in society." Those opposing same-sex marriage during the referendum were supported by conservative parties and the Catholic Church.

As seen in many countries, the courts bypassed the will of the people on this particular social issue. Now, the Slovenian Parliament has six months to act, but they will likely legalize same-sex marriages much sooner. Prime Minister Robert Golob is preparing to launch a new law within two weeks to ensure same-sex marriage rules comply with the top court's ruling.
When the Hungarian government institutes the will of the people and bans gay marriage and gay propaganda directed at children they're threatened with sanctions and accused by the EU of being "against democracy" and "democratic norms" but when Slovenia's top court forces the gay agenda on their people they get nothing but praise.

Follow InformationLiberation on Twitter, Facebook, Gab, Minds and Telegram.