'YOU Take YOUR Seat': Biden Pictured Holding Cheat Sheet Instructing Him to Enter Room, Sit Down And 'Say Hello'
Chris Menahan
InformationLiberation
Jun. 23, 2022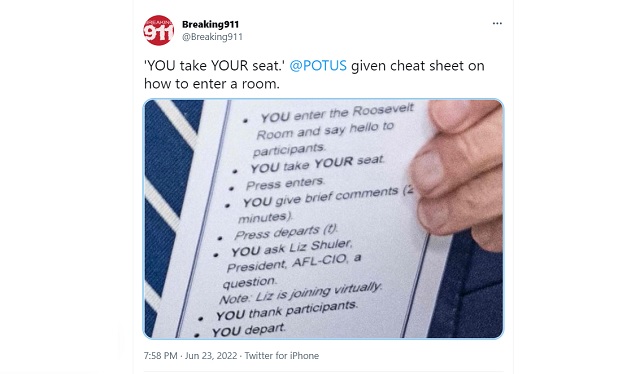 White House Resident Joe Biden on Thursday was pictured holding a cheat sheet given to him by his handlers instructing him on how to enter a room, sit down and "say hello."



"YOU enter the Roosevelt Room and say hello to participants," the cheat sheet's bullet points read. "YOU take YOUR seat."

"Press enters," the cheat sheet continues. "YOU give brief comments (2 minutes). Press departs (t). YOU ask Liz Shuler, President, AFL-CIO, a question. Note: Liz is joining virtually. YOU thank participants. YOU depart."

How mentally out of it is this geriatric patient that he needs to be told to sit down and say hello?

We're watching Weekend at Bernie's starring Ron Klain and Merrick Garland as his puppet masters.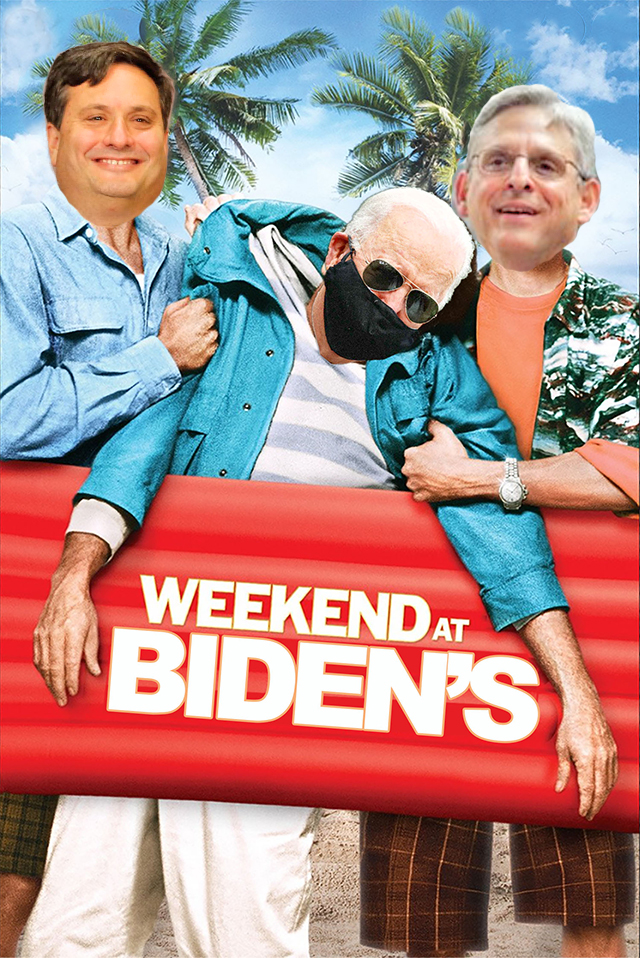 Klain, Garland and Alejandro Mayorkas are using this geriatric as a human shield to carry out all their revenge fantasies against America and they're going to throw him in the garbage just like Andrew Gillum once they're done with him.

He's already the least popular president in American history and yet they just continue to use and abuse him for all he's worth.

The sellouts running the GOP have even had to step in to prop up his failing presidency!

Follow InformationLiberation on Twitter, Facebook, Gab, Minds and Telegram.