Michael Sussmann Acquitted: Head Juror Says 'There Are Bigger Things That Affect The Nation Than a Possible Lie to The FBI'
Chris Menahan
InformationLiberation
May. 31, 2022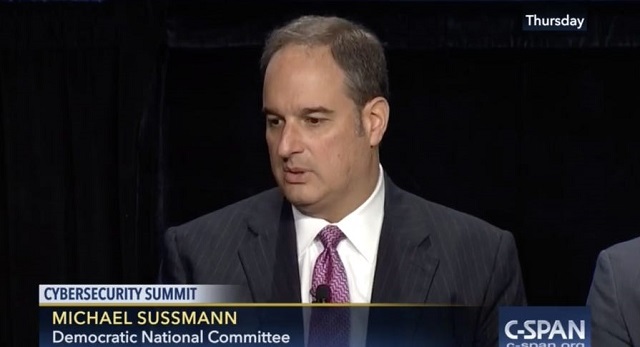 Former Hillary Clinton campaign lawyer Michael Sussmann was acquitted on Tuesday of lying to the FBI because the jury forewoman thought "there are bigger things that affect the nation than a possible lie to the FBI."



From Washington Times, "Hillary Clinton campaign lawyer Sussmann found not guilty of lying to FBI":

After the verdict, the jury forewoman, who declined to give her name, spoke to the media. She said charges should never have been filed against Mr. Sussmann in the first place.

"I don't think it should have been prosecuted," she said of the case. "There are bigger things that affect the nation than a possible lie to the FBI."

"It was the government's job to prove it and they succeeded in some ways and not in others," she continued. "We broke it down and it did not pan out in the government's favor."

She declined to say in which ways she thought the government succeeded and that those who would complain about the result weren't in the jury room.

"Politics was not a factor," she insisted.

The jury was drawn among Washington, D.C. residents, where Democrats received 92.5% of the vote in the last presidential election.

At least three Clinton donors were among the prospective jurors, including one who also donated to Rep. Alexandria Ocasio-Cortez, New York Democrat. Another prospective juror who didn't make the final cut also told lawyers that she'd "always" side with Mrs. Clinton.
If there are "bigger things that affect the nation" than whatever you're being charged with in DC then I guess you're free to go, at least so long as you have the right background.

It's too bad the late Jake Gardner wasn't shown the same leniency.



Follow InformationLiberation on Twitter, Facebook, Gab, Minds and Telegram.