Appeals Court Upholds $33M Verdict Against Oberlin College For Helping Smear Bakery Over Hate Hoax
Chris Menahan
InformationLiberation
Apr. 11, 2022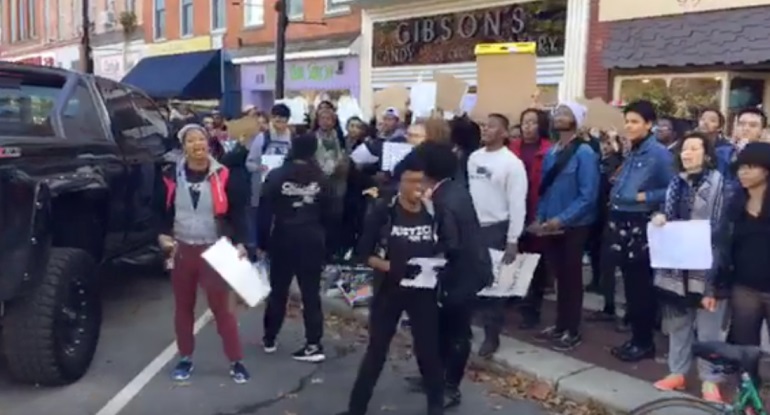 Justice is served!








From Law & Crime, "Appeals Court Upholds $33 Million Verdict Against Oberlin College for False Racism Accusations":

An intermediate Ohio appellate court recently ruled 3-0 that a progressive college must pay $33 million in damages for defaming a local bakery.

The case stemmed from a boycott that the appeals court said went legally wrong. On Nov. 9, 2016 (the day after Donald Trump was elected as president), three Black students at Oberlin College were arrested for attempting to steal bottles of wine from Gibsonís Bakery, an establishment close to campus. Oberlinís Student Senate immediately declared the incident a case of racial profiling, and without investigating any further, it passed a resolution calling for a boycott of the bakery.

The collegeís administration got on board, too, and sent an email to students heavily implying that Gibsonís had discriminated against the students on the basis of race. Then-Dean of Students Meredith Raimondo and others handed out flyers that supported the boycott and accused Gibsonís of having a history of racial profiling. Whatís more, Oberlin took steps to support a protest of Gibsonís. Evidence adduced at trial showed that the school provided a break room in a nearby building for protesting students in which they could partake in coffee and pizza. Dean Raimondo also agreed to reimburse a student $75-100 for money spent on gloves given to protesters to combat cold weather.
As a result of the outcry, Gibsonís lost significant business; not only did the bakery lose individual patrons, but it was also dropped from a major contract for baked goods that it had with Oberlinís food services provider.

Gibsonís Bakery, however, had not racially profiled the shoplifters, according to the court record. The bakery was exonerated when the arrestees admitted in open court that they had indeed attempted to shoplift and even engaged in physical altercations with Gibsonís staff.

[...] Oberlin may still choose to appeal the ruling to the Ohio Supreme Court or even the United States Supreme Court.
Here's the hilarious arrest video with privileged Oberlin student Jonathan Elijah Aladin crying and playing the victim after getting caught trying to steal two bottles of wine and attacking the employee who stopped him:



Follow InformationLiberation on Twitter, Facebook, Gab, Minds, Parler and Telegram.