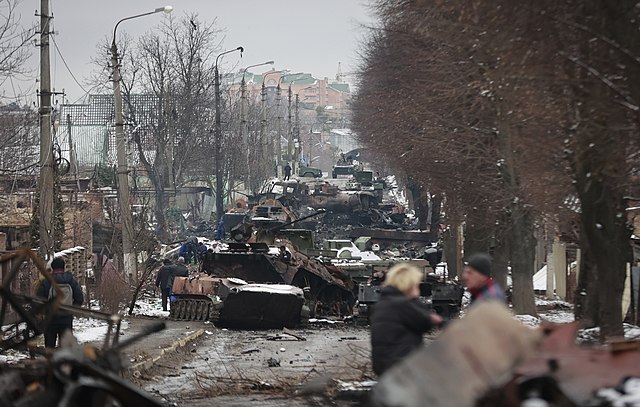 The Washington Post has finally admitted the obvious that NATO is prolonging the conflict in Ukraine just to drag down Russia as part of a proxy war.

From The Washington Post, "NATO says Ukraine to decide on peace deal with Russia — within limits":

Ukraine's Western backers have vowed to respect Kyiv's decisions in any settlement to end the war with Russia, but with larger issues of global security at stake, there are limits to how many compromises some in NATO will support to win the peace.

[...] While Biden administration officials remain skeptical that the Ukrainian government's negotiations with Russia will lead to a swift deal, officials say they are considering how a settlement -- or any end to the fighting, however that might occur -- will impact the security of NATO nations.

[...] Even a Ukrainian vow not to join NATO -- a concession that Zelensky has floated publicly -- could be a concern to some neighbors. That leads to an awkward reality: For some in NATO, it's better for the Ukrainians to keep fighting, and dying, than to achieve a peace that comes too early or at too high a cost to Kyiv and the rest of Europe.

"Many of us have, and it's absolutely human, a willingness to see that the war ends as soon as possible, that people are not suffering, not dying, and that there are no bombings," said a senior European diplomat who, like others, spoke on the condition of anonymity to talk frankly about sensitive security issues. "There is an unfortunate dilemma. The problem is that if it ends now, there is a kind of time for Russia to regroup, and it will restart, under this or another pretext. Putin is not going to give up his goals."
Putin said around four weeks ago he'd end the war if Ukraine agreed to recognize Crimea, accept Donetsk and Luhansk as independent states, swear off joining NATO and disarm.

Israeli Prime Minister Naftali Bennett told Zelensky to accept the deal but negotiations ground to a halt when the US decided to send some $14 billion in "aid" to the Zelensky regime as a bribe to prolong the war.

While NATO officials say they are not trying to dictate terms of a potential deal to Kyiv, some Western officials have provided Ukraine with analysis of the country's options and potential outcomes related to negotiations and the war.

Alliance countries -- and particularly the United States, given the scale of its military aid to Ukraine -- may have exerted their most significant sway in an indirect, perhaps unintentional manner, in their decisions about which weapons they will or will not supply to Ukraine. Those decisions have had a direct impact on the battlefield situation and, in turn, the Ukrainian government's approach to peace talks.

Ukraine has said that in exchange for agreeing to give up its NATO aspirations, it would want legally binding security guarantees from the United States and others to defend it if it were attacked. A U.S. official said the U.S. military has not been consulted about what Western security guarantees for Ukraine would look like. The official said there wasn't a lot of appetite among senior military leaders for such a notion.
Zelensky is utterly delusional.

Perhaps the rumors about him being a drug abuser are true.



He should have taken Putin's deal as Bennet told him to four weeks ago. Instead, he has insisted on sticking with his strategy of forcing all men aged 18 to 60 to take up arms and become enemy combatants so he could use their deaths as atrocity propaganda to con NATO into the war.

[Header image by the Ministry of Internal Affairs of Ukraine, CC BY 4.0]

Follow InformationLiberation on Twitter, Facebook, Gab, Minds, Parler and Telegram.