German Grocers Will Reportedly Hike Food Prices by Anywhere From 20-50% On Monday
Chris Menahan
InformationLiberation
Apr. 04, 2022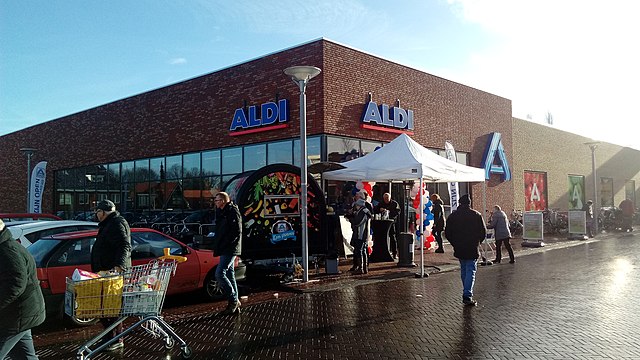 Food prices are surging in Germany as aggressive Western sanctions against Russia wreck havoc in Europe and continue to fracture the global economy.



Zero Hedge reported early Monday that Germany is experiencing the highest inflation in a generation "with February headline CPI soaring at a 7.6% annual pace and blowing away all expectations."

"Even before the outbreak of war in Ukraine, prices had risen by about five per cent 'across the product range' as a result of increased energy prices, HDE President Josef Sanktjohanser told the Neue Osnabrücker Zeitung on Friday."

"From Monday onwards, meat, sausage products, and butter will be 'significantly more expensive,' [an ALDI] company spokesman told German press agency DPA, adding that the price hikes in various products were necessary due to the rise in manufacturing costs," Anadolu Agency reported.

"'Since the beginning of the war in Ukraine, we're witnessing jumps in purchase prices that we have not experienced in this way before,' said spokesman Florian Scholbeck."


German automakers BMW had to halt production at two factories due to limited parts.


German politicians are destroying their nation's economy in the name of fighting the Russkies.

"Germany will face a steep recession if there is a stop to imports or delivery of Russian gas and oil, a top German bank lobby warned on Monday," Reuters reported.

Christian Sewing, the chief executive of Deutsche Bank, said in his role as president of Germany's BDB bank lobby that banks expected sharply slower growth this year of around 2% due to the war in Ukraine.

"The situation would be even worse if imports or supplies of Russian oil and natural gas were to be halted. A significant recession in Germany would then be virtually unavoidable," Sewing told journalists.
Ukrainian president Volodymyr Zelensky spoke before the German parliament three weeks ago and told them they were responsible for another holocaust in Ukraine because they buy Russian oil.

Germany is now threatening to seize the assets of Russian oil giants Gazprom and Rosneft and signing on to additional sanctions against Russia in response to suspected atrocity propaganda out of Bucha.

[Header image by Donald Trung Quoc Don via Wikimedia, CC BY-SA 4.0]

Follow InformationLiberation on Twitter, Facebook, Gab, Minds, Parler and Telegram.