Zelensky Delivers His Funniest Performance Yet in Speech Before U.S. Congress
Chris Menahan
InformationLiberation
Mar. 16, 2022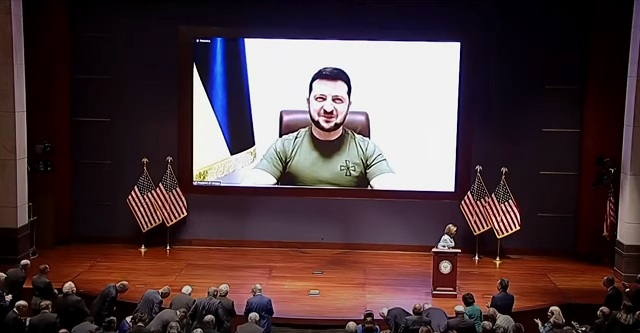 Ukraine's comedian president Volodymyr Zelensky showed off his comedic chops on Wednesday during his testimony to Congress.

He invoked September 11th, Pearl Harbor and Martin Luther King Jr. to lobby for the U.S. to kick off WW3.




Many are saying it was Zelensky's funniest performance since that time he did a Village People-style dance in leather chaps on Ukrainian TV.



Zelensky also made Congress sit through an atrocity propaganda film made for 4-year-olds that urged the US military to "close the sky over Ukraine" at the end.


Politico journalist Andrew Desiderio claimed that members of Congress were "wiping away tears" while watching the "heart-wrenching" propaganda film.

How dumb is our Congress? As dumb as it gets.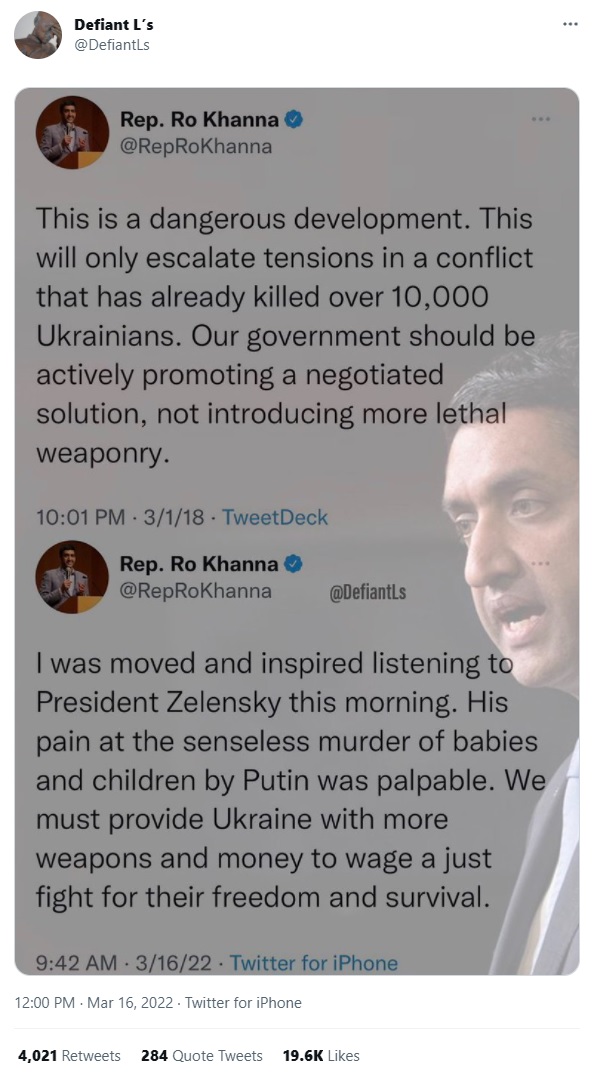 It came out hours after Zelensky's speech that the Biden regime is going to send suicide drones to Ukraine -- as neocon warhawks have been demanding -- as part of another $800 million package of "lethal aid."

Our corrupt Congress is united in paying off Zelensky to keep the war going as part of a US proxy war with Russia.

Some of the higher-ups in Congress know that provoking Russia is risking WW3 but they simply don't care.


Democrats view this war as an opportunity to distract from the covid debacle that was going to cost them the midterms and the GOP establishment is using it to try and kill off the America First attitudes which spread during Trump's presidency.

Follow InformationLiberation on Twitter, Facebook, Gab, Minds, Parler and Telegram.