"I Can't Believe I'm Seeing This S**t": Michael Rapaport Films Flash Looter At Rite Aid in NYC
Chris Menahan
InformationLiberation
Jan. 26, 2022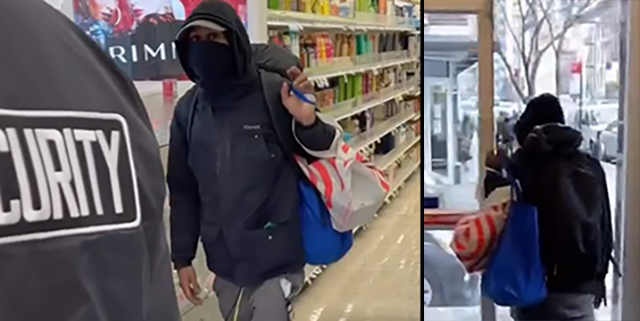 Leftist comedian Michael Rapaport filmed a flash looter in the act on Wednesday at a RiteAid in New York City.

"I can't believe I'm seeing this s**t," Rapaport said. "This motherf***er, yo! This f***ing guy just filled his two bags up with everything in Rite Aid, right here on 80th and First Avenue. Is walking down the street like s**t is Gucci."


"Looking at me in my face like, 'What's good?' I was watching him the whole time," he continued. "My man just went Christmas shopping in January. He got the condoms, the shampoo."

A security guard could be seen standing by and doing nothing.

"I was just informed this Rite Aid is closing 2/15 because of this, leaving the workers JOBLESS," Rapaport said on Instagram.

Incidentally, Rapaport made a video during the Floyd riots lamenting how people were "offended" by mass looting.

"You're offended by the looting? F*** you, I'm offended by you, you f***ing dog, you!" Rapaport said.


I guess he's offended now that it's affecting his own neighborhood!

Follow InformationLiberation on Twitter, Facebook, Gab, Minds, Parler and Telegram.