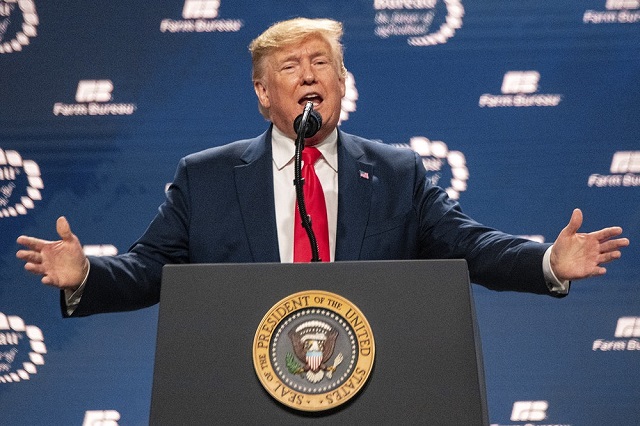 Donald Trump's "Truth Social" will be using a Silicon Valley AI system used by Reddit and others to automatically censor "hate speech" before it is posted, according to a report from Fox Business.

From Fox Business, "Trump 'TRUTH Social' developing content moderation practices to ensure 'family-friendly' community":

When TRUTH Social launches later this quarter, the Trump Media & Technology Group social media platform will already have stringent content moderation practices in place to ensure it is a "family-friendly" online community, company CEO Devin Nunes told Fox Business.

[...] Fox Business has learned that TMTG is partnering with Hive—a San Francisco-based Series D start-up that provides automated solutions through cloud-based artificial intelligence for understanding images, videos, and text content. Hive's technology provides automated content moderation across video, image, text and audio.

"We want to be very family-friendly, we want this to be a very safe place, and we are focused on making sure any illegal content is not on the site," Nunes said in an exclusive interview with Fox Business.

"Hive has a great track record in this, and they have been good to work with," Nunes continued. "They are very helpful for our team and because of their experience, I think they're helping to craft the right spot for us."

He added: "We want to be the most family-friendly site."

Hive co-founder and CEO Kevin Guo told Fox Business that his company's AI model will be used for TRUTH Social to offer content moderation for posts to ensure sexually-explicit content, and posts that include violence, bullying, hate speech, and spam never make it to the platform.

"TMTG really has been proactive," Guo told Fox Business. "For them, moderation has always been core. They have been very thoughtful about this."
What's the point in launching another social media site if you're not going to allow free speech?

This is just more evidence Trump has little interest in defending free speech. On the same day he joined Rumble last year, they changed their terms of service to ban "anti-semitic" and "hateful" content.

Gab CEO Andrew Torba said last year that Trump never joined Gab because Jared Kushner "specifically had problems with people [on the site] criticizing Jewish people, and Zionism, and policies related to Israel."


"I mean, that's specifically what I was told, is 'You have to do something about these people.'" Torba said during an interview with TruNews. "He called them Jew haters, I call them Jew criticizers."

Torba said his refusal to "sell out" and "compromise on Gab's free speech policies" was a deal-breaker which kept Trump from joining the site.

Follow InformationLiberation on Twitter, Facebook, Gab, Minds, Parler and Telegram.