Facebook Admits In Court Filing Their Third-Party 'Fact Checks' Are Just Statements of Opinion
Chris Menahan
InformationLiberation
Dec. 14, 2021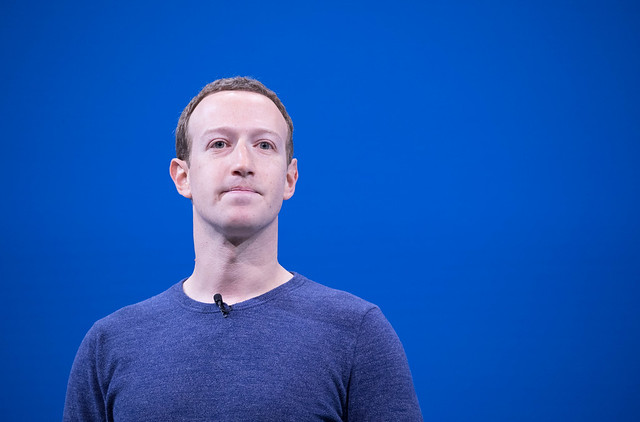 Facebook said in a legal filing that the third-party "fact checks" they use to censor content are just statements of "opinion" and therefor can't be considered defamatory.

From Watts Up With That, "BOMBSHELL: In court filing, Facebook admits 'fact checks' are nothing more than opinion":

[J]ournalist John Stossel is suing Facebook after Facebook's 'fact checkers' labeled climate change information that Stossel posted as "false and misleading". In the middle of all this is the nefarious website "Climate Feedback" which has a bunch of climate zealots that write up what they claim are "fact checks" for articles, videos, and news stories they disagree with.

Facebook just blew the "fact check" claim right out of the water in court.

In its response to Stosselís defamation claim, Facebook responds on Page 2, Line 8 in the court document that Facebook cannot be sued for defamation (which is making a false and harmful assertion) because its 'fact checks' are mere statements of opinion rather than factual assertions.

Opinions are not subject to defamation claims, while false assertions of fact can be subject to defamation. The quote in Facebook's complaint is, "The labels themselves are neither false nor defamatory; to the contrary, they constitute protected opinion."

So, in a court of law, in a legal filing, Facebook admits that its 'fact checks' are not really 'fact' checks at all, but merely 'opinion assertions.'


Big Tech will ban you for making true statements (or sharing FBI crime stats) and "fact check" your true statements to censor you based off some left-wing propagandists' opinion.

[Header image by Anthony Quintano via Flickr, CC BY-SA 2.0]

Follow InformationLiberation on Twitter, Facebook, Gab, Minds, Parler and Telegram.